Should you pursue a double major?
By Kari Huizenga | October 28, 2020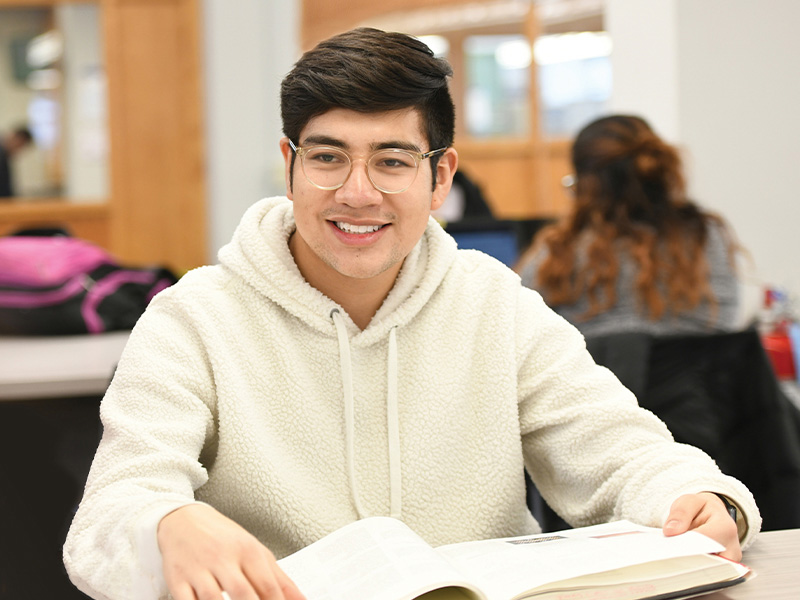 How do you know if a double major is the right fit for your academic journey? Taking on an additional area of study requires extra planning and focus. But, it can yield rewards as well.
If you are considering whether or not to pursue a double major, here are four questions to ask yourself.
What are the benefits of a double major?



A double major not only helps you to become well-rounded scholastically, but the right combination allows you to follow your passion and expand your horizons. Having a double major on your resume speaks highly about your work ethic and helps you to stand out when you begin your job search.

What combinations of majors make most sense?



Typically, the most effective double majors are in different fields. Choosing two unrelated majors can broaden your knowledge base and make you more attractive in a competitive job market. 

For example, combining Business Administration and Psychology can prepare you for careers in organizational leadership or human resource management, while pairing Business Administration and Computer Science opens up a wide array of jobs in the digital economy.

If you are interested in insurance, risk management, or financial analytics, a double major in Actuarial Science and Finance would give you a competitive resume. If you have your sights on teaching high school — then a double major in Secondary Education and History or English are a few good options.

Combining two diverse fields, such as Biology and Communication will prepare you for a wide array of marketing and communications jobs in the fast-growing field of health care. A double major in Marketing and Theatre could make you a prime candidate for a marketing position at an opera house, for example — a one-of-a-kind combination that would allow you to shine in the corporate side of an artistic enterprise, setting you apart from your competition.

There are many more combinations to consider. Talking to your student success advisor will help you sort through the options.

How much extra work is it to double major?



A double major requires thorough planning to complete your degree. At AU, you need to earn 120 credits to receive a bachelor's degree. Within that degree, you need to complete general education courses and core requirements for your primary major. What you do with the remaining credit hours is up to you. If you are focused and minimize the number of electives you take, your remaining credits can go towards a second major, and you can graduate in four years. Review your Academic Evaluation, or consult your student success advisor if you have questions about your current credit hours.

Is pursuing a double major the right fit for me?



Setting realistic goals is vital to managing a double major. Take the time to review which courses are required in the majors that interest you, and talk to your advisor about what you want to learn. Your advisor can guide you by discussing your objectives, helping you understand the requirements of each major, and developing a four-year graduation plan. Your advisor is a great resource and wants you to succeed. At AU, our advisors are eager to help you look at your entire academic journey and discover the path that is right for you.