Business Administration (BA)
Why choose a Business Administration major?
A Business Administration major is a consistently popular choice because business graduates enter the workplace with the skills to succeed in the global economy. Whether you choose a general Business Administration degree or a specialized area, you will discover a wide range of career opportunities available to you.
No matter what your career path, a degree in business administration is valuable. Business Administration gives you a broad understanding of how organizations work. It also builds skills that are important across industries and careers, including critical thinking and problem solving, data analysis, communication, people skills, negotiation, research, and creativity.
Why choose a Business Administration major at AU?
A Business Administration degree from AU's Dunham School of Business and Public Policy will prepare you for a meaningful and fulfilling career in business, whether you choose to work at a for-profit, nonprofit, entrepreneurial, family, public, or global organization.
The Business Administration program at AU incorporates a blend of academics and real-world experiences, preparing you for professional success upon graduation. The program is also flexible, so you can take courses that are interesting to you.
When you come to AU's Dunham School of Business and Public Policy you will find:
A diverse faculty of teachers, active scholars, and practitioners with meaningful career backgrounds and business relationships
Participation in team projects and case studies that bring the working world into the classroom
Our partnerships with businesses in the Fox River Valley and Chicagoland areas that offer opportunities for dynamic learning experiences
A wide variety of internships and job opportunities in small, medium, and large business organizations, as well as graduate-level programs in Business and Digital Marketing and Design.
At AU, you can expand your career opportunities by double-majoring in Marketing, Finance, Communication, or Graphic Design. And even with a second major, you'll still be able to graduate in four years.
The Business Administration major also meets the requirements to allow you to continue into AU's accelerated MBA Plus One Program.
AU's business program and student organizations gave me the opportunity to directly integrate into the professional and business world so that I would be ready to hit the ground running upon graduation. Ryan Roberts '19
$76,570
2021 annual median salary for business and financial occupations
7%
2021-2031 projected job growth rate
Source: U.S. Bureau of Labor Statistics
With the experience I gained at AU, I was able to obtain an internship with a Fortune 500 company that led to a job offer upon graduation. Nick Brosman '20, President of AU American Marketing Association
Curriculum Highlights
Effective professional communication
Collaboration and working in teams
Using data to make decisions
Solving highly complex business problems
Technical knowledge of your field
Campus Opportunities
American Marketing Association Collegiate Chapter
Aurora University Entrepreneurship and Innovation Club
Aurora University Finance Association
Delta Mu Delta Honorary Organization
Professional Sales Association
Student Accounting Society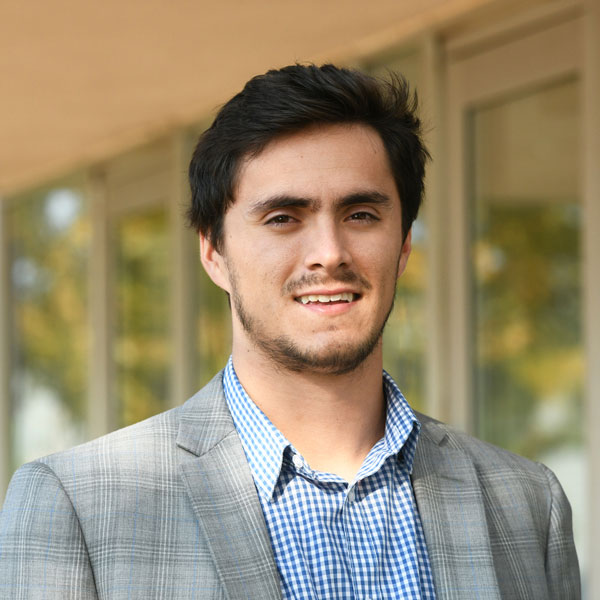 Experiential learning
Aurora University's proximity to Chicago and the Interstate-88/Interstate-55 business corridors, provides students with the unique opportunity to pursue internships in a wide variety of industries. All Business Administration majors have the opportunity to complete an internship that provides hands-on experience in a real business setting. These internships build connections to help you begin your career immediately after graduation. Additionally, many student organizations provide opportunities to grow your portfolio.
Career possibilities
Business consultant
Customer service representative
Financial analyst
Fundraising coordinator
Human resource specialist
Logistics specialist
Management analyst
Marketing coordinator
Operations specialist
Product coordinator
Purchasing coordinator
Sales manager
Training and development specialist
Where our graduates work
Accenture
ADP
Amazon
Ameriprise Financial
Nike
Northwestern Medicine
Northwestern Mutual
RR Donnelly
Travelers