English (BA)
Why study English?
As an English major, you will develop some of the most sought-after skills in the workforce. You will learn critical thinking, clear writing and oral communication, research skills, adaptability, and empathy. These skills are not only highly valued by employers, but also will cultivate your curiosity and develop your ability to connect with others for a lifetime.
Studying English does more than teach you the skills you need for a successful career. It challenges you to see the world in a new way. You will learn to become versatile, adaptable, and persuasive. An English major prepares you for a wide variety of careers, including digital marketing, library sciences, non-profit writing, teaching, law, publishing, business, public service, and many other areas.
Why study English at AU?
As an English major, you will take courses in literature, narrative, creative writing, and language. Our literature, language, and writing classes are small, so you will have ample one-on-one time with faculty. Beyond the academic core, AU students take advantage of opportunities to share and publish original works. You can write for the AU student literary magazine Elysian, work for AU Spartan Media, and gain real-world experience through internships in the Chicago area. Our classwork and field trips often include cultural centers and museums in Chicago. You will also hear from renowned writers and thinkers through AU's Celebrating Arts and Ideas series, which brings notable authors and leaders to campus.
As you progress in your studies, you will join the community of a large group of recent AU English graduates to help you in career preparation. You'll also discover a network of opportunities to present your research and writing at other universities and national organizations.
You can expand your career opportunities by double majoring, and even with a second major, you will still be able to graduate in four years. The English major combines well with a number of majors and minors. About half of AU English students double major in Secondary Education, going on to work as high school teachers, a job that is in demand in Illinois and the U.S. Other students double major in Theatre or Music and get jobs in marketing and communication for the arts. History is an excellent double major for students interested in library sciences, especially archival work, or graduate school. Environmental Studies and Sustainability, Biology, Spanish, and Business Administration also combine well with English for careers in the environmental fields, medical writing, translation, and entrepreneurship, as well as preparing you for law school, MBA studies, or pharmacy school.
You can also combine your English major with a minor in Gender Studies, Latin American and Latino/a Studies, or Black Studies, ideal for students going into non-profit, politics, teaching, social work, and law.
My English degree equipped me to be a strong critical thinker, problem solver, and writer. This degree is invaluable. Not only do you learn the technical aspects of reading and writing, but you also become a civic-minded individual with a passion for humanity. Alyssa Gibbas Mierzejewski '18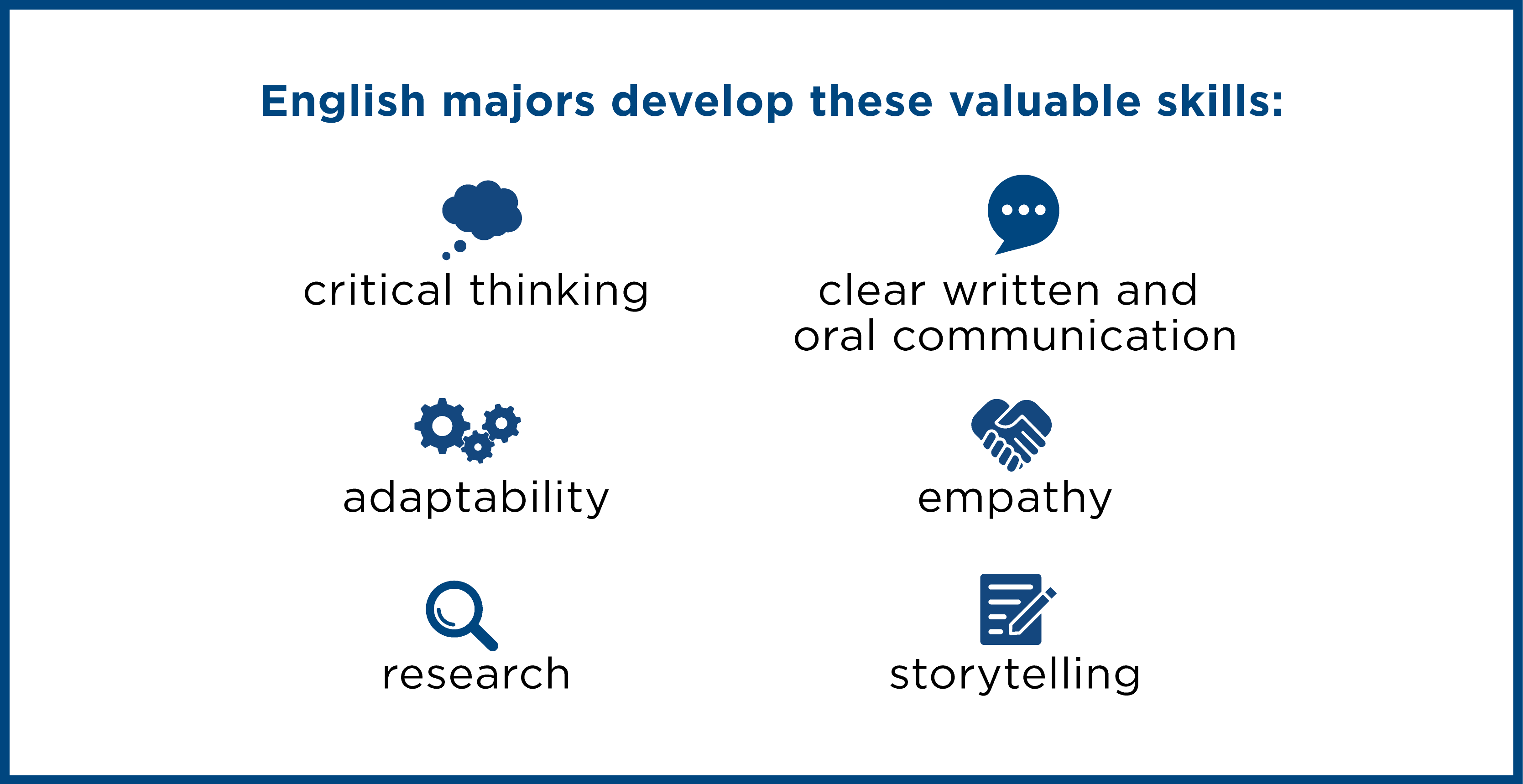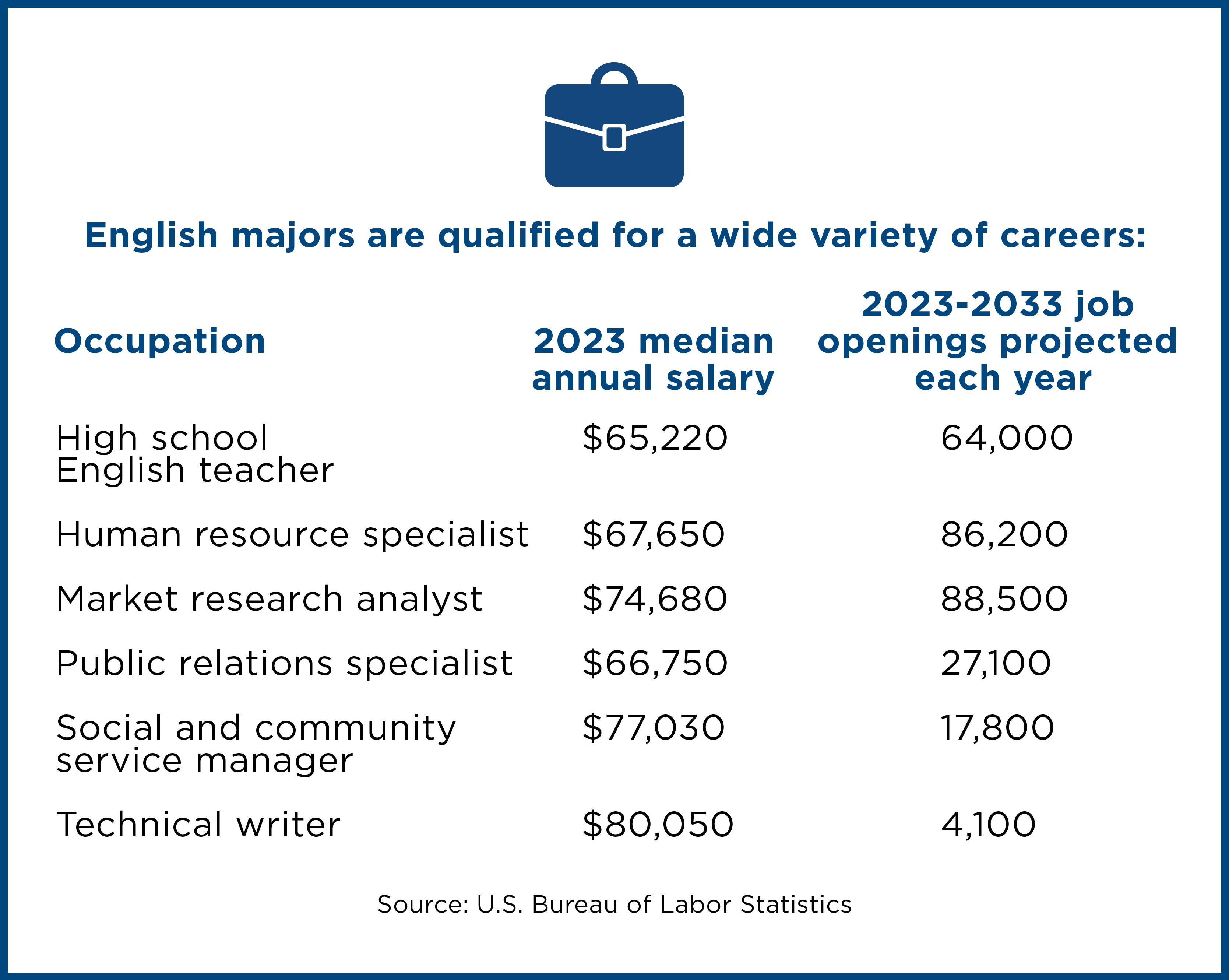 I value my AU English major because it provided me with the skills to deftly communicate and analyze information across a variety of sources. It fostered my confidence to solve any problem I face, all done with empathy for others. Joey Lucchesi '18
Curriculum Highlights
American Indian literatures
Creative nonfiction writing
Critical approaches to literature; stylistics; language; literacy; and cognition
Fiction writing
Gender and literature
Graphic novels
Harlem Renaissance
Immigration in the U.S.
Literature and the environment
Poetry writing
Racial and ethnic literatures
Science fiction
Travel narratives
War and literature
Campus Opportunities
American Marketing Association Collegiate Chapter
Elyisan literary magazine
Spartan Media
English majors are at the forefront of making sure the world's stories are heard, understood, and shared. Sherry Becker '14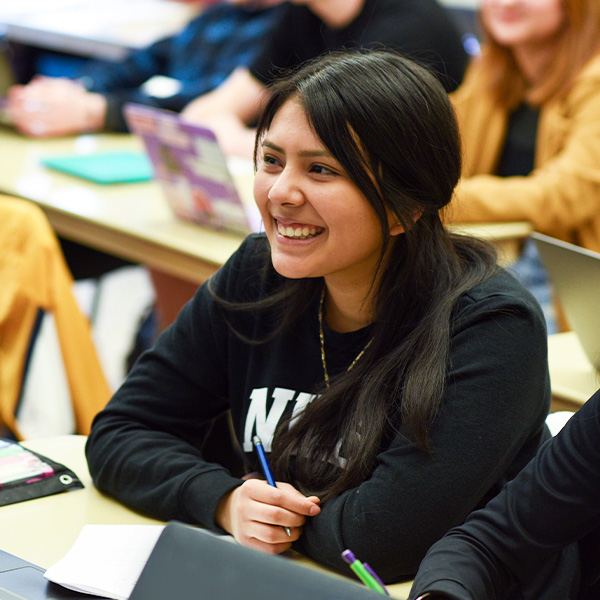 Experiential learning
AU's English faculty work with you to develop hands-on experiences that suit your learning and career goals. You may find yourself interning at a local media outlet or in a theatre, library, non-profit, or marketing department. The AU literary magazine, Elysian, offers the opportunity to submit your own poetry, photography, art, and short stories, as well as the chance to learn how to run a publication from editing to designing and printing. You can also present your work at AU's Undergraduate Research Symposium, the English Honor Society, Sigma Tau Delta, and at outside conferences and other universities.
Career possibilities
Curator
Editor/Writer
Fundraiser/Grant writer
Human resource specialist
Human service practitioner
Journalist/Reporter
Legislative aide
Lobbyist
Manuscript reader/Proofreader
Public relations coordinator
Teacher/Trainer
Where our students intern and graduates work
Association for Individual Development
Aurora Downtown Magazine
Geneva Middle School North
Illinois Humanities
Northwestern Mutual
Quality Logo Products
Read/Write Library Chicago
Sourcebooks
West Aurora High School
U.S. Department of State