Gender Studies (Minor)
Why minor in Gender Studies?
Gender Studies provides a foundation for understanding how much gender can affect daily life. It helps build an awareness of how society is structured and the factors that drive behavior, decisions, and expectations. Developing perspectives on gender is valuable in many areas of study and professional fields, including business, criminal justice, education, English, history, law, medicine, social work, sociology, and theatre.
Why minor in Gender Studies at AU?
The Gender Studies minor at Aurora University takes an interdisciplinary approach to the study of gender. The program teaches you the skills you need to navigate your personal and professional life and challenge you to see the world in a new way. AU encourages you to tailor the minor to best complement your major. AU's Gender Studies faculty are scholars who will mentor you according to your field of interest.
Curriculum Highlights
Comparative public policy
Cultural anthropology
Gender and literature
Gender and sexuality
Intercultural communication
Latinos and Latinas in the U.S.
Philosophy of love and sex
Politics of intimate relations
Women in American history
Campus Opportunities
AU Pride Alliance
Elysian, AU's literary magazine
Invited speakers and events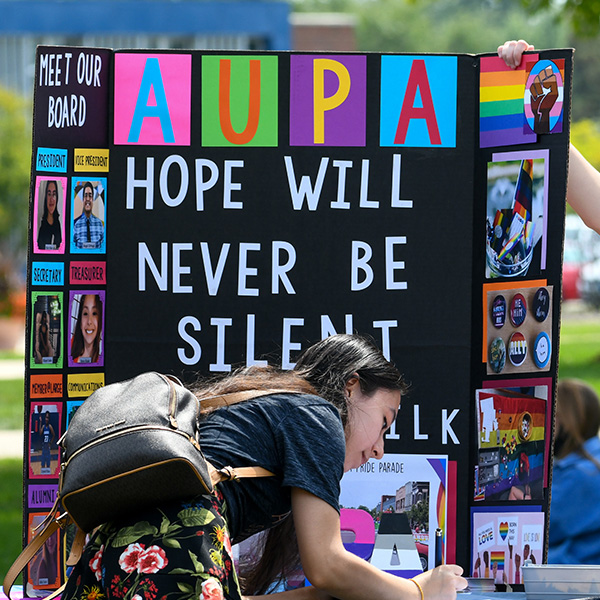 Experiential learning
Gender Studies students have the opportunity to pursue internships working with shelters, publications, and organizations that highlight local events involving the LGBTQ community, allies, activists, and authors.