Office of the President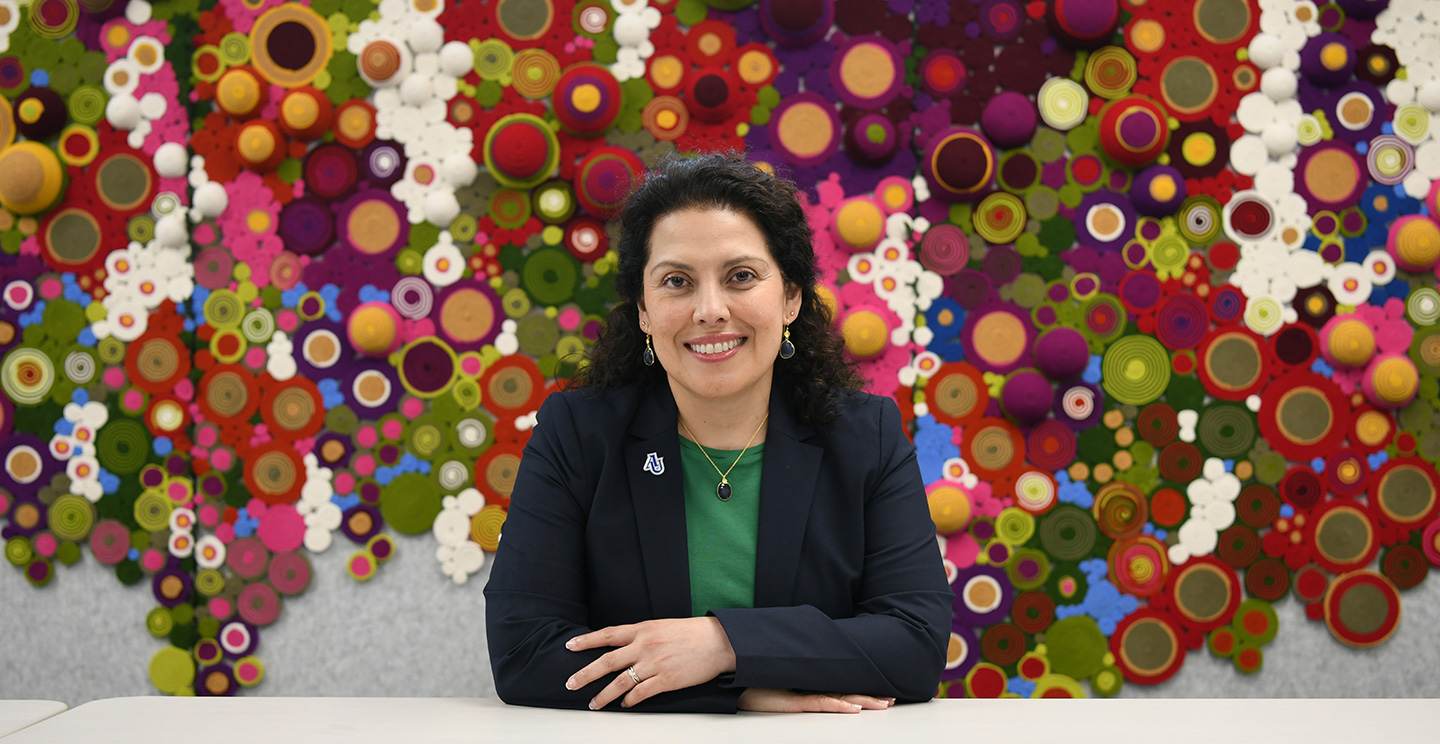 Dr. Susana Rivera-Mills became the 14th president of Aurora University in June 2023. Before taking office at AU, she served as the provost and executive vice president for academic affairs at Ball State University. She is the first Latina to lead AU as president since the institution's founding in 1893.
As president, Dr. Rivera-Mills will build on the momentum of AU's achievements and innovations to ensure that the university remains united in its dedication to the transformative power of learning.
Dr. Rivera-Mills is a dynamic, authentic leader and a thoughtful listener who has lived the experience of many of our students. With her servant-leadership style and passion for bringing education to a broad population, her vision and values align with AU's inclusive, student-centered mission. John Ammons '83, chair of the AU Board of Trustees