About Aurora University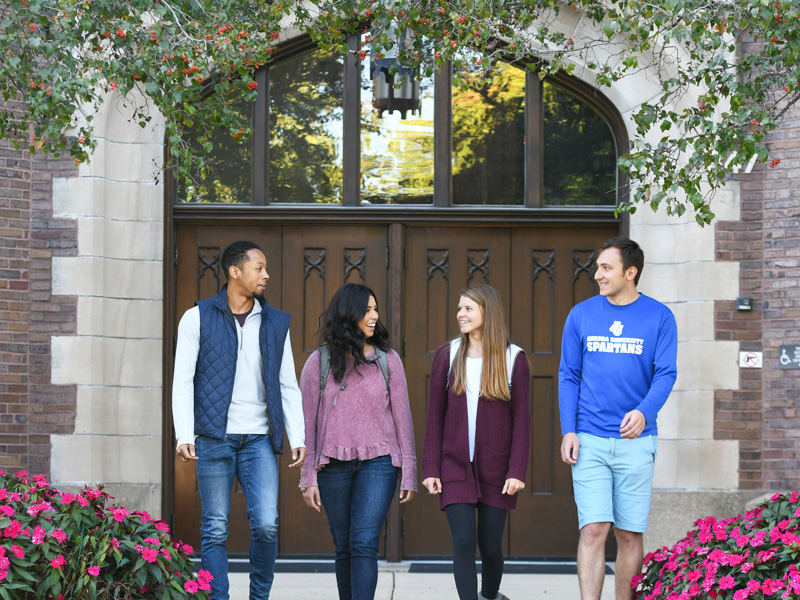 Discover AU
Your journey at AU begins with choices. Maybe you already know what you want to study. Or perhaps you're unsure. Either way, you'll be introduced to a world of options.
You'll learn from award-winning professors who make teaching a priority. You'll be supported by academic tutors and student success advisors who will help chart your journey. You'll grow through volunteer programs and professional experiences. You'll graduate prepared to succeed.
All this will be done on a safe, tree-lined campus nestled in a residential neighborhood with easy access to Chicago.
This is where you'll discover what matters. And build your life around it.
Who we are
Aurora University is a four-year, private, nonprofit, accredited higher education institution offering students an excellent education. We were founded in 1893 in Mendota, Illinois, as a seminary college, before moving to Aurora in 1912.
Our main campus is in Aurora, the second largest city in Illinois, and located approximately 45 miles from Chicago. AU offers:
We also have a location in Williams Bay, Wisconsin, and offer undergraduate degree completion programs in social work and elementary education at the University Center at McHenry County College in Woodstock, Illinois.
AU is recognized by the United States government as a Minority-Serving Institution (MSI). This means we celebrate diversity and serve as a national model for private universities.
For more information, download the Aurora University Factbook.
At a glance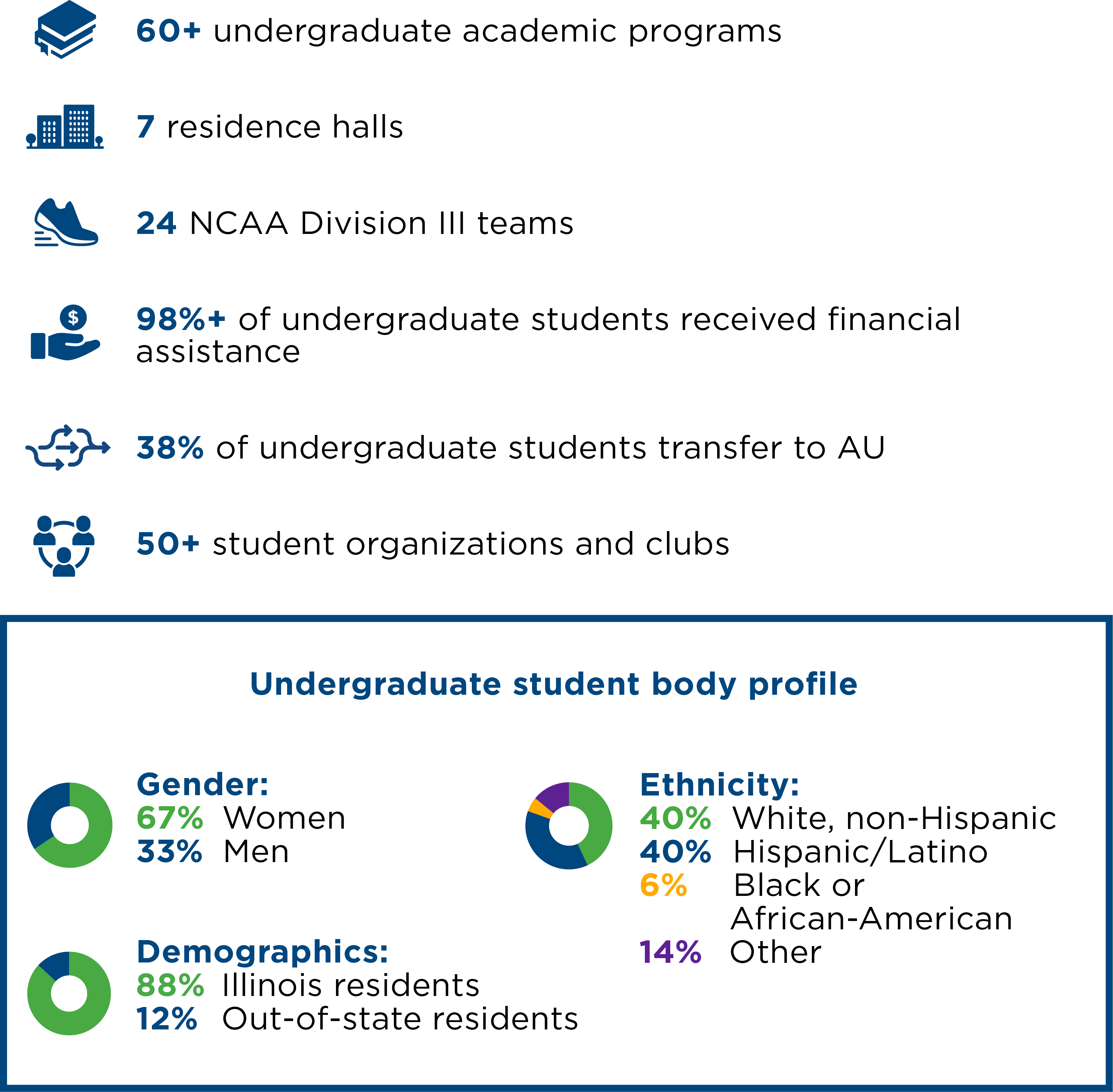 Locations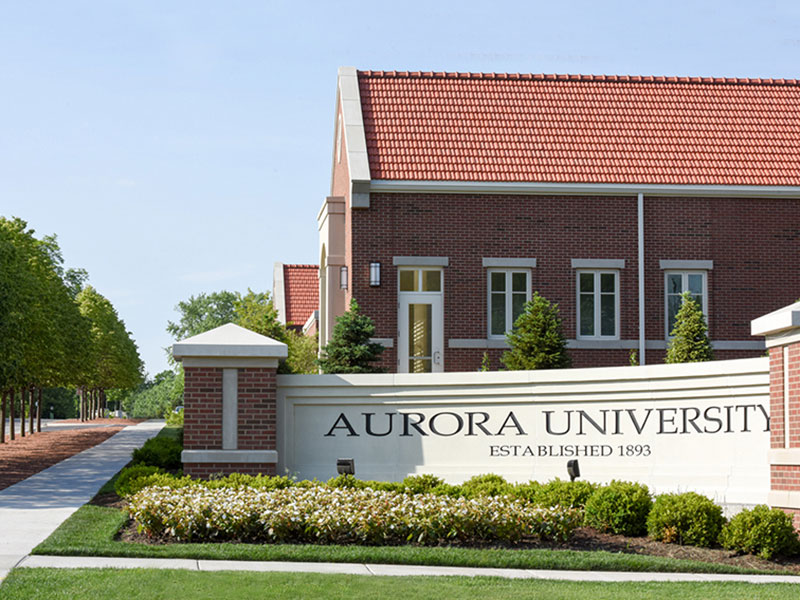 The main AU campus is located in the heart of the Fox River Valley in Aurora, Illinois. With easy access to downtown Chicago, the campus offers the best of both worlds: the cultural attractions and internship opportunities of the city and the benefits of suburban living.
George Williams College of Aurora University is located on the shores of Geneva Lake in Williams Bay, Wisconsin. It offers traditional undergraduate programs. GWC is also home to the Music by the Lake summer festival. 
Investing in our students
AU leadership, faculty, and staff are committed to the success of our students, offering strong academic support programs and learning opportunities that prepare students for success beyond graduation. The university is also committed to giving back to the city we live and work in by offering educational and cultural programming that enriches the larger community.
We are proud to be a "private university with a public purpose," to work at the intersection of need and hope to pioneer sustainable solutions to complex social problems. This is what it means to be "an inclusive community dedicated to the transformative power of learning."
4-year
private, nonprofit, accredited university
2
semesters, fall and spring; Optional summer courses
18:1
Student-Faculty Ratio