Office of Financial Aid
Please note, the 24–25 FAFSA is being delayed this year until December. More information will be provided when exact dates are announced.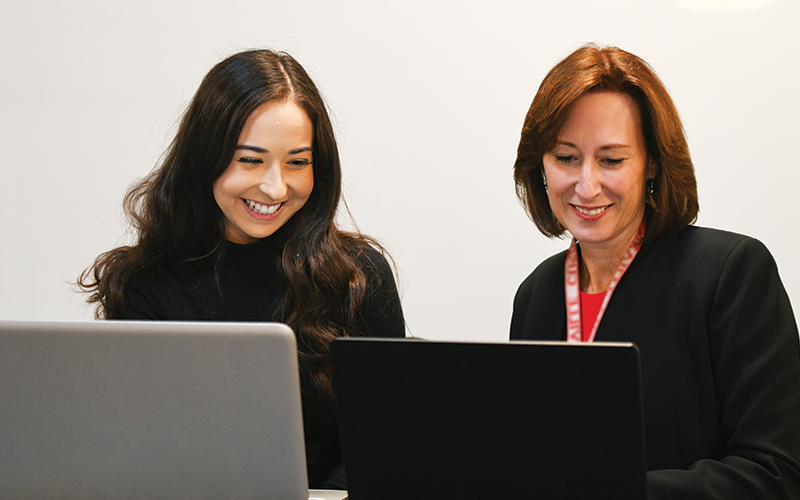 We understand that a college education can be one of the biggest investments a family makes. At AU, there are no boundaries in the pursuit of educational excellence. A college degree is within your financial reach. When you attend AU, you are making an investment in your future. You'll receive an exceptional education that will prepare you for life after graduation.
Daily Appointments (Zoom/Phone/In Person)
The Office of Financial Aid is ready and available to answer all of your financial aid questions. If you would like to speak with a financial aid counselor, click on the green button below to schedule an appointment.
Invest in Your Future
At about $25,000 a year, AU's tuition is $10,000 to $15,000 less than many of its peer institutions. We are dedicated to putting the needs of our students first through careful management, thoughtful stewardship, and wise investments. This is how we keep our tuition low in relation to peers.
And about 98% of our incoming undergraduate students receive financial assistance. From need-based aid to scholarships, our financial aid team will work with you to create an individualized plan to help make college affordable.
In Our Own Words: Heather Granart, associate vice president of student financial services, on how you can afford a college education
AU's financial advisors take the time to get to know students and their specific financial situations. Our advisors work with students to determine how to help to make a college degree affordable and attainable.