Biology (BS, Minor)
Why study Biology?
Biology is the study of living things. Scientists with an expertise in biology explore the way life works and contribute to the advancement of human knowledge. If you want to gain appreciation of the natural world, enhance your problem-solving abilities, or go into the health professions, a major in Biology could be for you. Biology majors work in a wide variety of fields, including medicine, psychology, public health, education, ecology, zoology, and food and drug industries.
Why study Biology at AU?
The Aurora University Biology program blends laboratory and classroom work to provide you with a strong foundation in the sciences. As a biology major, you will be challenged with comprehensive lessons that incorporate chemistry, mathematics, and physics. You will focus on the scientific method and make new discoveries about the world.
Within the Biology major, you can choose your focus. You can study molecular and cellular biology, which leads to careers in the health sciences or research. Or you can study ecological and organismal biology, which leads to careers in the environment and natural resources. Your academic journey will take place under the guidance of AU professors who will support your curiosity and help you discover your career path.
You can also expand your career opportunities with a double major. Students interested in pharmacy can add Chemistry as a second major. Students looking to become high school biology teachers, add Secondary Education. If you want to be a vet, you can add Human-Animal Studies. Other double major options include Environmental Studies and Sustainability and Health Science. Even with a second major, you will be able to graduate in four years.
A minor in biology is an option for students wanting to explore academics beyond their major. 
Will AU help me get into graduate or professional school?
If you are planning on pursuing advanced studies to become a doctor, dentist, pharmacist, or podiatrist, you can add AU's Pre-Med Professional program. If you are interested in becoming a physical therapist, you can follow AU's Pre-Physical Therapy program.
Qualified students can also benefit from AU's affiliation with University of Illinois Chicago College of Medicine at Rockford, allowing qualified students to earn a Master of Science in Medical Biotechnology degree. Students interested in the program should contact Chetna Patel, chair of biology and physical sciences. Please visit our academic affiliations page to learn more.
AU's small class sizes make it easier to ask questions during class and to get to know many of my science professors. Carlos Lechuga '21
$74,330
2022 annual median salary for life, physical, and social science jobs
4%
2022-2032 projected job growth rate
Source: U.S. Bureau of Labor Statistics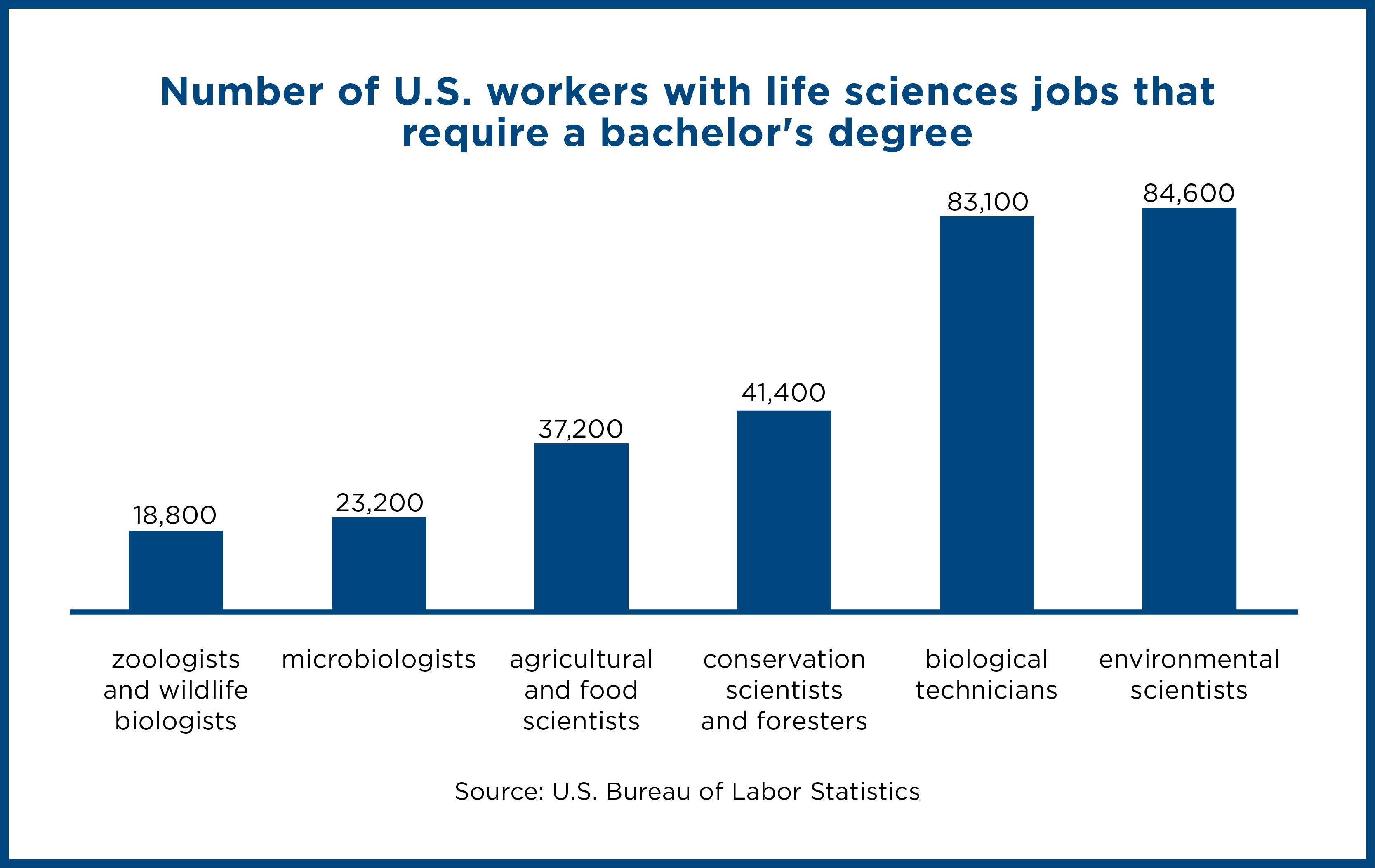 Curriculum Highlights
Chemistry
Ecology
Evolution
Genetics
Mathematics
Microbiology
Molecular biology
Campus Opportunities
AU Science Organization
Aurora University HOSA - Future Health Professionals
Mu Sigma Pi: Mind. Body. Spirit.
Robert Noyce STEM Teacher Scholarship Program
AU is a recipient of a National Science Foundation Robert Noyce Teacher Scholarship Program grant designed to help address the nationwide shortage of high-quality teachers in science, technology, engineering, and math, particularly among groups underrepresented in STEM fields. The program, known as Noyce Scholars, is open to select Biology, Chemistry, and Mathematics majors entering their junior year at AU. Noyce Scholars will receive an annual undergraduate scholarship of up to $18,000 for the last two years of their secondary education program. Interested students can visit our Noyce Scholars page to view eligibility requirements and apply.
My experience studying health science and biology at AU was guided by my professors. They led me in the right direction. Marisa Martinez '19
Career opportunities
Biologist
Bio-technologist
Botanist
Ecologist
Food scientist
Market research analyst
Pharmaceutical sales associate
Public health worker
Science lab technician
Science writer/illustrator
Soil conservationist
Water quality technician
Wildlife resources manager
Career opportunities with additional education
Dentist
Dietician and nutritionist
Educator
Geneticist
Industrial hygienist
Medical technologist
Neurobiologist
Optometrist
Pharmacist
Physical therapist
Physician
Veterinarian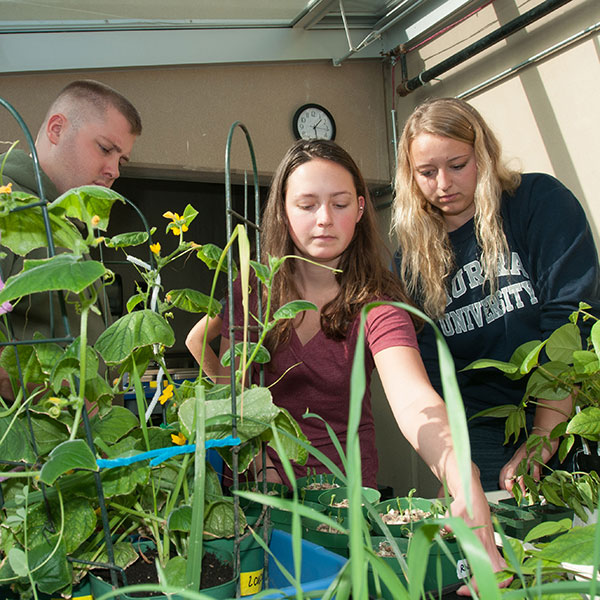 Experiential learning
Advanced laboratory learning is at the core of the Biology program. Learn in state-of-the-art laboratories on campus and at outdoor field sites. These experiences will prepare you for enriching internships through the Associated Colleges of the Chicago Area, including experiences at the Morton Arboretum and the Shedd Aquarium, which lead to rewarding careers.
Where AU graduates intern and work
Brookfield Zoo
Chicago Cancer Health Equity Collaborative
The Conservation Foundation
Edward Hospital
Fermilab Natural Areas
Kane County Health Department
Philips Park Zoo
Morris Hospital
Morton Arboretum
National Science Foundation Research Experience for Undergraduates at North Dakota State, Shedd Aquarium, Iowa State
Where AU graduates pursue advanced degrees
Aurora University
Brown University
Colorado State University
Des Moines University
Indiana University
Miami Dade College
Midwestern University
North Dakota State University
Northwestern University
Rush University
Uniformed Services University
University of Illinois
University of Illinois at Chicago
University of Iowa, College of Pharmacy
University of Maryland
University of Michigan
University of Wisconsin
Wayne State University
Western University