Biology (BS)
Why study biology?
Biology is the study of living things. You should become a biology major if you wish to gain appreciation of the natural world. Enhance your problem-solving abilities, and apply the scientific method in many areas.
Why study biology at AU?
The biology program blends laboratory and classroom time. Focus on the scientific method and discover new things about the world. Our faculty help you discover your career path.
Animal behavior
Botany
Chemistry
Evolution
Genetics
Physiology
Zoology
Biology is also a common half of a double major, often combined with health science or secondary education.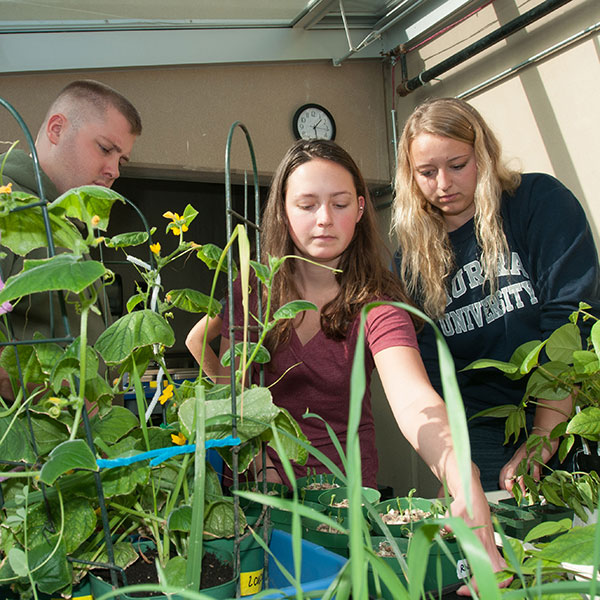 Experiential learning
Advanced laboratory learning is at the core of the program. Enjoy state-of-the-art laboratories on campus, as well as real-life outdoors field work. Faculty will guide you toward enriching internships.
Career opportunities
Biomedical research
Biotechnology
Genetics
High school biology teacher
Medicine
Pharmacology
Graduate school for advanced study
AU Success Stories: Where some of our graduates have interned or worked
Fermilab
Philips Park Zoo
University of Illinois at Chicago