AU partners with UIC to offer students a direct path to MS in Medical Biotechnology
January 13, 2023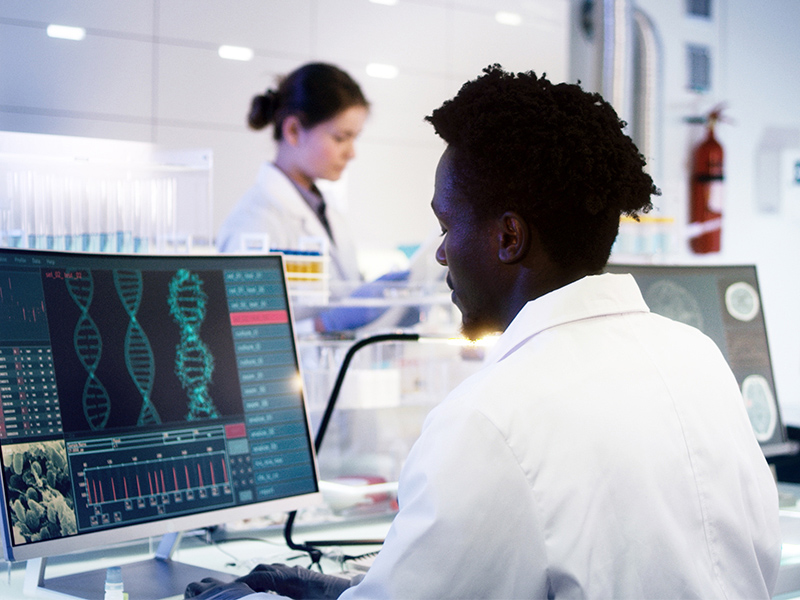 Aurora University has entered into an agreement with the University of Illinois College of Medicine Rockford to guarantee a direct path to admission into the Master of Science in Medical Biotechnology program.
Medical biotechnology is a branch of medicine that uses cells to research and produce pharmaceutical products that help treat and prevent diseases. Pursuing an advanced degree in medical biotechnology can lead to a career in biotech research and development, clinical lab research, pharmaceuticals, and lab management, or continued education toward a PhD.
Under the terms of the agreement, University of Illinois College of Medicine Rockford will guarantee as many as five qualified AU seniors per year admission to the MS in Medical Biotechnology program. Students who are accepted into University of Illinois College of Medicine Rockford's Guaranteed Admission Program will also receive the advantages of a waived GRE examination requirement and application fee, as well as submitting only one letter of recommendation as opposed to the three normally required. Qualifications for the program are outlined on AU's academic affiliations page.
"Innovation in biotechnology will continue to grow at a rapid pace with advancement needed in drug development and cure for diseases that cause cancer. Development in research and technology will be essential to creating health solutions for the future," explained Professor Chetna Patel, AU's chair of biology and physical sciences. "The partnership removes barriers to a lengthy and costly graduate application process by providing an opportunity for students to be directly enrolled in the MS program based on GPA. We hope this collaboration will create exciting pathways for our students."
Students interested in the program should contact Chetna Patel. Learn more about AU's Biology, Health Science, and Pre-Medicine programs.