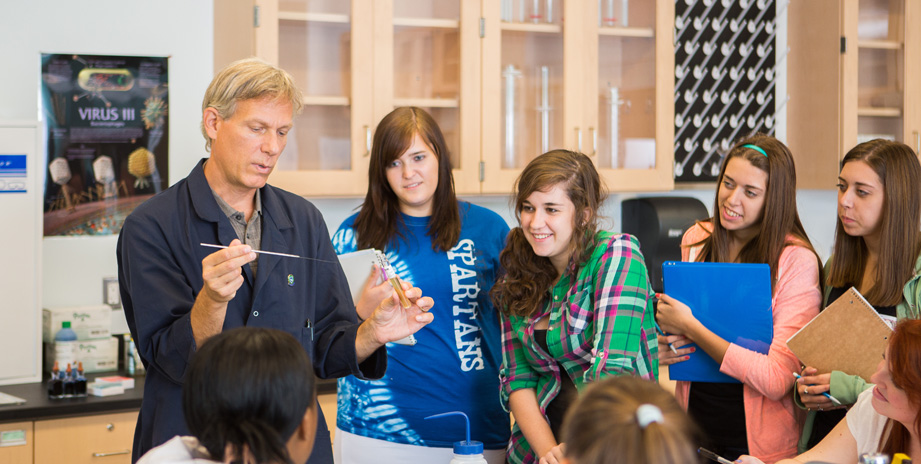 The Bachelor of Science in Health Science program is designed for students who want to pursue professional studies in medicine, physical therapy, occupational therapy, dentistry and other health-related fields. Our rigorous coursework in the biology, chemistry, genetics, anatomy and physics as well as courses in nutrition, health, exercise and psychology provide a comprehensive foundation for graduate or professional school. You'll have opportunities to gain clinical experience, participate in internships with practicing healthcare professionals and work alongside expert faculty on student-driven research projects.
We also offer a major in human-animal studies for students interested in entering a variety of expanding animal-related fields.
Program Overview
To earn an undergraduate degree in health science, you will complete at least 120 semester hours total in general education and science courses.

The Bachelor of Science in Health Science includes:
24 semester hours of required science courses
12 semester hours of required supporting courses
4 semester hours of any of the following: research in biology, internship, directed study, independent study or ACCA affiliated courses
80 semester hours of general education, elective and secondary major courses
Careers
Students in the health sciences major pursue professions in traditional, allopathic, osteopathic, chiropractic, naturopathic, and veterinary medicine, dentistry, optometry, podiatry, pharmacy, physical and occupational therapy, dietetics, medical technology, physician assistant and public health. Most students complete a graduate or professional program after completing their undergraduate degrees.