Chiropractic (Pre)
Why study Pre-Chiropractic?
If you love learning about the human body and have a passion for helping others, then a career in chiropractic medicine may be for you. Chiropractors emphasize the alignment of the spine for good health. They diagnose, treat, and prevent disorders of the musculoskeletal system, and the effects of those disorders on the nervous system. Most chiropractors work in a solo or group practice, and many are self-employed.
Why study Pre-Chiropractic at AU?
As a student in the Pre-Chiropractic program at Aurora University, you will major in Health Science, acquiring the knowledge and skills necessary to be successful in the ever-changing field of health care. You will also enroll in the Pre-Chiropractic program, which offers a curated collection of prerequisite courses necessary to be accepted into a chiropractic school.
To help you navigate your academic career and prepare for chiropractic school, AU offers one-on-one guidance with our own Pre-Medical Professions Advisor C.J. Chen. A longtime biology professor at AU, Chen is an expert in the application process for health profession schools. Internship opportunities are also available so you can experience, first hand, what it is like to practice chiropractic medicine.
At AU, you will also have an opportunity to participate in research, a step that will enhance your chiropractic school application. AU offers students unique opportunities to conduct laboratory research with expert faculty in the field. Developing research experience deepens your understanding of what you learn in the classroom and prepares you with the skills to succeed in chiropractic school.


How much education is required to become a chiropractor?
After you earn your undergraduate degree, you need to attend chiropractic school for typically four years and then pass a national board examination to be licensed to practice.


Earn your Doctor of Chiropractic (D.C.) medicine degree at National University of Health Sciences
Aurora University is a member of National University of Health Sciences' Advanced Scholars Program. This special affiliation means that AU Pre-Chiropractic students who complete the required course work and maintain a 3.0 grade point average can gain admission to National University's doctor of chiropractic medicine program. In this rigorous, fast-track program, students start their graduate studies at National University in Lombard, Illinois, during their senior year at AU. Completion of the first-year coursework at National University will be applied to the student's AU bachelor degree course requirements. Students interested in this program should contact AU's Pre-Medical Professions Advisor.
Pre-Chiropractic Curriculum
Anatomy and Physiology I
Anatomy and Physiology II
Biochemistry
Biology of Cells
Biology of Organisms
Microbiology
General Chemistry I
General Chemistry II
Organic Chemistry I
Physics I
Physics II
Statistics
Campus Opportunities
AU Science Organization
Aurora University HOSA - Future Health Professionals
Mu Sigma Pi: Mind. Body. Spirit.
$70,720
2020 annual median salary for chiropractors
11%
2020-2030 projected job growth rate
Source: U.S. Bureau of Labor Statistics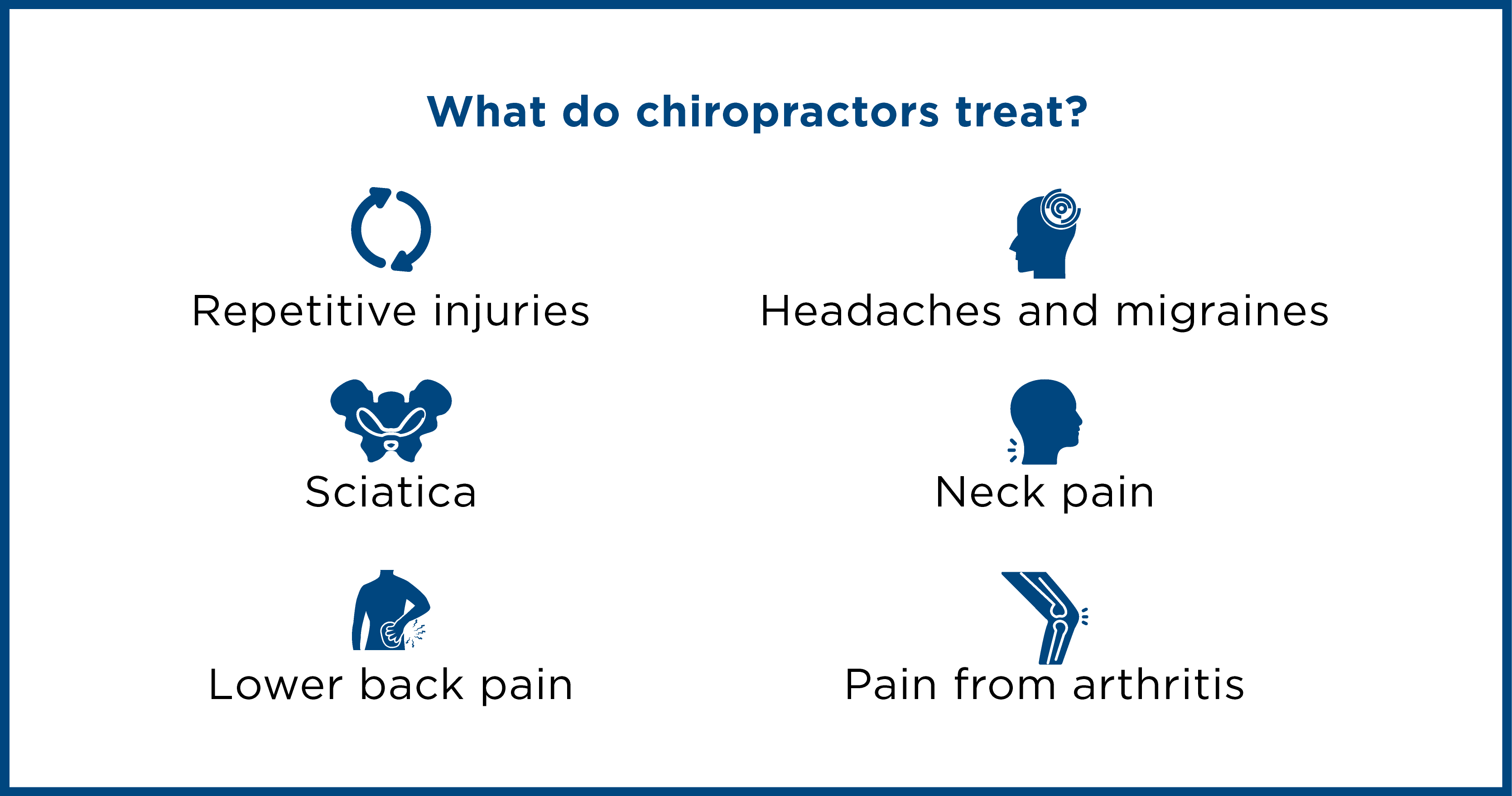 There is no effect without a cause. Chiropractors adjust causes. Others treat effects. B.J. Palmer, American chiropractor and early developer of the profession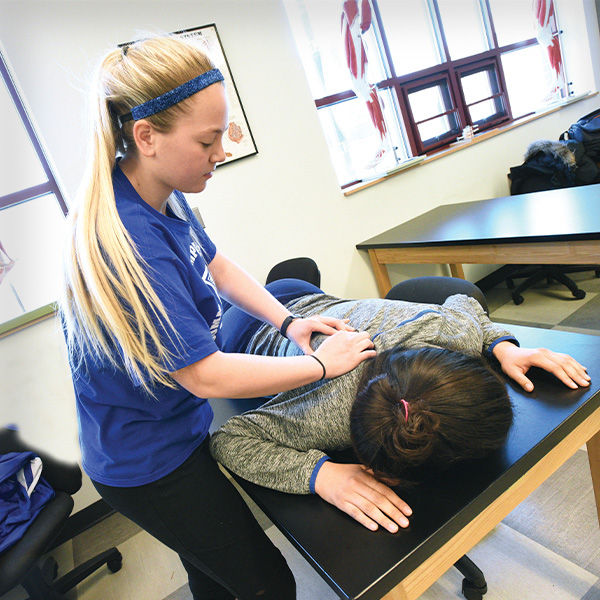 Experiential learning
You will have the opportunity to have an internship, clinical, or field experience at a health care facility. AU's pre-medical professions advisor will work with you to find internships in the chiropractic field that fit with your interests so you can experience your targeted profession first hand. You will also have the unique opportunity to conduct laboratory research with faculty, preparing you with the skills to succeed in chiropractic school.