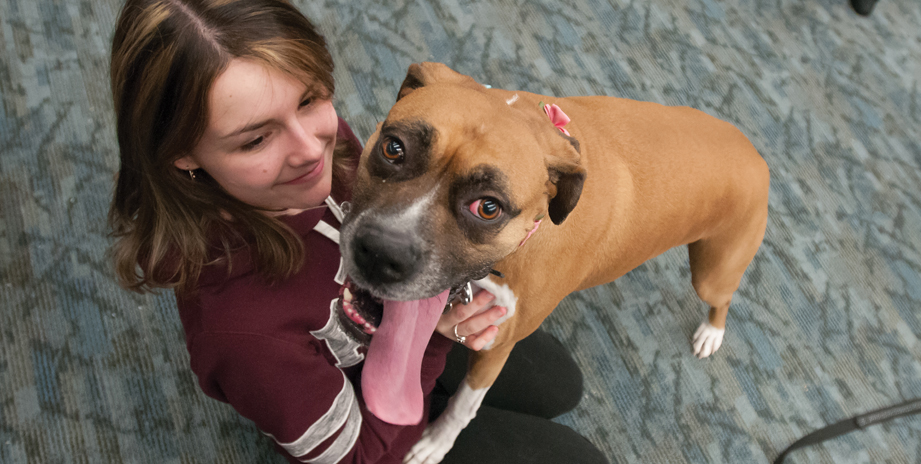 The human-animal studies major prepares students with the academic foundation and hands-on skills needed to enter a variety of expanding animal- related fields. Core coursework provides essential knowledge concerning animal science and human-animal interaction as well as the principles of business and psychology.
Your studies begin with coursework that examines animal care, the science behind animal-assisted therapy and our role as caretakers to the environment, including relationships with other animals. In your third year, you will choose either the Animal Assisted Therapy Track or the Animal Welfare Track. Both tracks involve additional interdisciplinary courses that engage you by supplementing relevant literature with experiential learning.
Our human-animal studies program is designed to prepare students for certification in a variety of fields. You can choose to continue on to graduate school or start a career in animal-assisted therapy, animal control, shelter or rescue management, animal welfare investigation, grant writing and management for nonprofits involving animals or a multitude of other professions.