Veterinary Medicine (Pre)
Why study Veterinary Medicine (Pre)?
If you love animals and are astute at science and math, veterinary medicine could be the career for you. Veterinarians care for the health of animals and work to protect the public health. Many veterinarians provide care for dogs, cats, and other companion animals in private medical practices, but they also work in public health, food safety, research, public policy, and agriculture.
Why study Veterinary Medicine (Pre) at AU?
Aurora University has a longstanding tradition of sending students to veterinary schools. As a Pre-Veterinary Medicine student at Aurora University, you will major in Human-Animal Studies while also enrolling in the Pre-Veterinary Medicine program, which offers a curated collection of prerequisite courses necessary to be accepted into veterinary school.
To help you navigate your academic career and prepare for veterinary school, AU also offers one-on-one guidance with expert faculty in the veterinary school application process. Advanced coursework prepares you for the Graduate Record Exam (GRE) or the Medical College Admission Test (MCAT) — vet schools can require either test. Internship opportunities are also available so you can experience, firsthand, what it is like to work with animals and to practice veterinary medicine.
At AU, you will also have an opportunity to participate in research, a step that will enhance your veterinary school application. AU offers students unique opportunities to conduct laboratory research with expert faculty in the field. Developing research experience deepens your understanding of what you learn in the classroom and prepares you with the skills to succeed in veterinary school.


How much education is required to become a veterinarian?
After you earn your undergraduate degree, you need to attend veterinary school for four years to earn a Doctor of Veterinary Medicine. You must pass the North American Veterinary Licensing Examination (NAVLE). Some states have additional requirements.
Qualified Pre-Veterinary Medicine students can benefit from AU's agreements with Midwestern University and the University of Missouri's College of Veterinary Medicine. Please visit our academic affiliations page to learn more.
Pre-Veterinary Medicine Curriculum
Biochemistry
General Biology I
General Biology II
General Chemistry I
General Chemistry II
Genetics or Microbiology
Organic Chemistry I
Organic Chemistry II
Physics I
Physics II
Statistics
Campus Opportunities
AU Science Organization
Aurora University HOSA - Future Health Professionals
Mu Sigma Pi: Mind. Body. Spirit.
Unleashed Human-Animal Studies Club
$100,370
2021 annual median salary for veterinarians
19%
2021-2031 projected job growth rate
Source: U.S. Bureau of Labor Statistics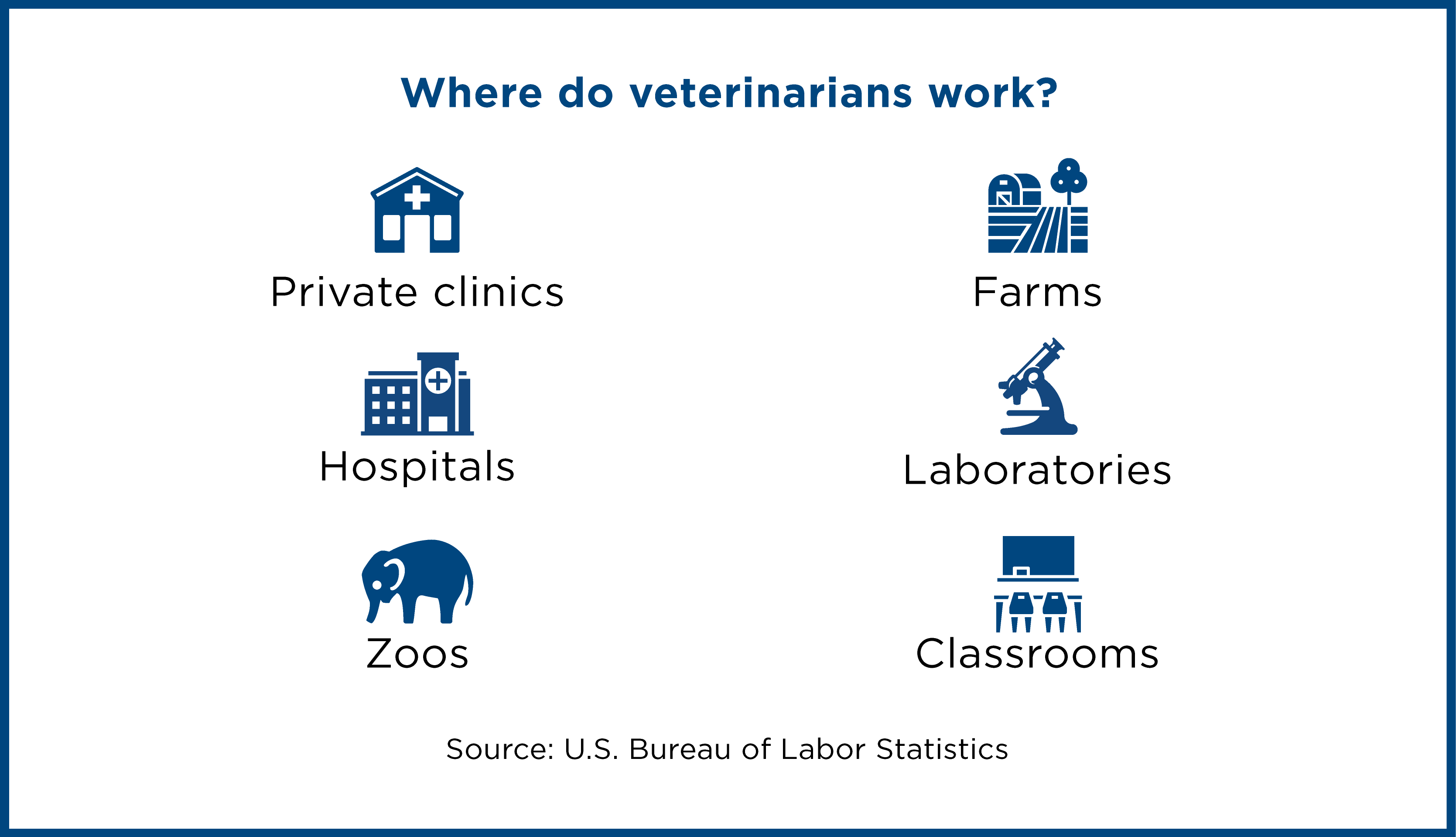 I strongly attribute my entrance into veterinary school to Aurora University. The impressions left on me by AU science professors have been one of the most significant influences in my academic career. Elizabeth Pearlman '11, DVM Purdue University '16, forensic veterinarian at the ASPCA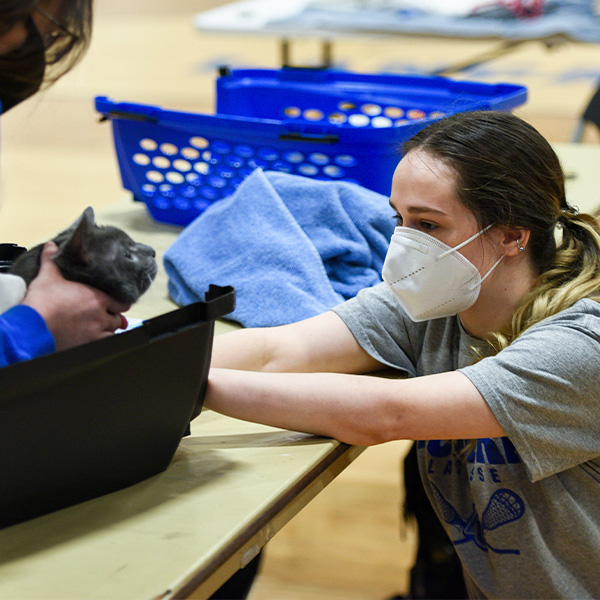 Experiential learning
You will have the opportunity to complete an internship, clinical, or field experience at a veterinarian facility. AU's pre-veterinary profession advisor will work with you to find internships in the veterinarian field that fit with your interests so you can experience your targeted profession firsthand. You will also have the unique opportunity to conduct laboratory research with faculty, preparing you with the skills to succeed in veterinary school.
Internship Sites
Anderson Animal Shelter
Brookfield Zoo
Chicago Equine Medical Center
Cosley Park Zoo
Countryside Veterinary Clinic
Phillips Park Zoo
VIP Petcare
Wheaton Animal Hospital
Willowbrook Wildlife Center
Where AU graduates attend veterinary school
Midwestern University (Arizona)
Purdue University
Ross University School of Veterinary Medicine
University of Illinois
University of Missouri
University of Wisconsin