Social Work (BSW)
Why study Social Work?
Do you want to help people overcome their challenges in life? If so, majoring in Social Work will prepare you for a career empowering others, helping people reach their goals and advocating for change in the world. More and more organizations need social workers, so your career outlook will be bright.
Why study Social Work at AU?
All faculty members have professional experiences in the field. They come from a variety of settings and focus on connecting your passions with your career goals.
The full-time Bachelor of Social Work degree is offered at the main campus. Additionally, a part-time Adult Degree Completion program is offered at the Woodstock Center (for more information on that program, complete the inquiry form) and online.
Handbook
The BSW Student Handbook provides more detail about the program.
Application
The Bachelor of Social Work program requires a special application, which you can complete online.
Human behavior
Research
Social welfare policy
Social work practice
Expand your career opportunities by double-majoring in Political Science and Public Policy or in Psychology. And even with a second major, you'll still be able to graduate in four years.
You can also prepare for the Co-occurring Substance Use and Mental Health Disorder Professional (CODP I). Aurora University is the only university that teaches students all they need to know for the CODP I Board Registration. As an added bonus, the Illinois Certification Board will let you count the program as 500 hours of required work experience.
You can also gain a formal specialization in:

Child welfare, which focuses on protecting the health and well-being of children
Addictions, which will let you help people overcome substance abuse issues. You will become a Certified Alcohol and Drug Counselor (called a "CADC")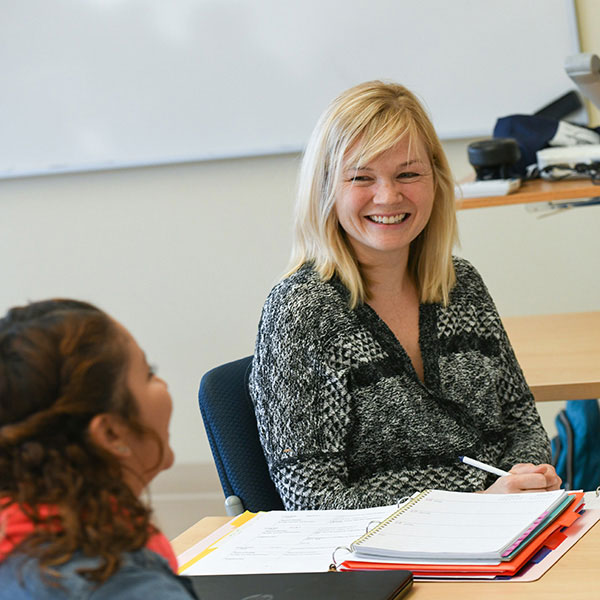 Experiential learning
A 450-hour internship in a social service agency, coordinated by our faculty and staff, prepares you for your career by letting you work with people and groups. Students actively work for social justice through the Social Work Association, a student-led club. And many courses include role playing, simulations and guest speakers.
Career opportunities
Directly after graduating with a Bachelor of Social Work degree, you can pursue a job in case management in nonprofit organizations, the Department of Children and Family Services or hospitals. Like many students, you can go on to earn a Master of Social Work degree, which lets you take on more supervisory and clinical roles.
Get hired by the best
After-school programs
Hospitals
Mental health clinics
Schools
Senior living facilities
Shelters