Psychology (BA)
Why study Psychology?
The study of Psychology will help you better understand human behavior and prepare you for success in a wide range of careers. Does counseling other people and helping them solve personal problems and issues appeal to you? Are you interested in how the brain works and how it influences behavior? Are you interested in how people interact with each other? If the answer to some or all of these questions is "yes," then studying Psychology may be the right path for you. As one of the nation's most popular and diverse majors, Psychology also can be excellent preparation for graduate study work in a variety of fields.
Why study Psychology at AU?
In the Psychology program at AU, expert faculty will lead you in an exploration of human behavior, the learning process, personality development, motivation, and the cultural environment. The major offers the flexibility to dig deeper into what interests you most and to tailor your course selections to your passions. You will also have the opportunity to apply what you learn in the classroom to real-world settings, bringing your academic interests to life.
Our program begins with a strong academic core where you will hone your analytical thinking, research, and writing skills. Student-initiated, data-driven projects, and professional internships will prepare you for graduate study or a career in fields such as counseling, nonprofit management or communication, human resources, human services, criminal justice, social work, and business.
All AU students design and implement their own research study in one of their courses, and also have the unique opportunity to continue to explore important questions by collaborating on faculty research projects. Current faculty projects include interpersonal violence, children's memory, and language development, and diversity issues in post-graduate education. Many students present their research at local, regional, and national Psychology conferences.
You can expand your career opportunities with a double major in areas such as Business Administration or Criminal Justice. Even with a second major, you'll still be able to graduate in four years. The Psychology program also prepares you to pursue the advanced degrees necessary to work as a psychologist in a clinical, research, or school setting. Qualified students may benefit from AU's agreement with Midwestern University. Please visit our academic affiliations page to learn more.
The Psychology degree is offered on the AU main campus in Aurora, Illinois, and as a program for transfer students through AU Online.
Students of psychology are able to make strong connections between the concepts they learn in class and the relevance to their everyday lives. Association for Psychological Science
$85,330
2022 annual median salary for psychologists with advanced degrees
6%
2022-2032 projected job growth rate
Source: U.S. Bureau of Labor Statistics
The more you know yourself, the more patience you have for what you see in others. Psychologist Erik Erikson
Curriculum Highlights
Adult development and aging
Brain and behavior
Child and adolescent development
Clinical and counseling psychology
Gender and sexuality
Industrial-organizational psychology
Personality
Psychological disorders
Social psychology
Student Organizations
AU Pride Alliance
Psi Chi Psychology Honor Society
Psychology Club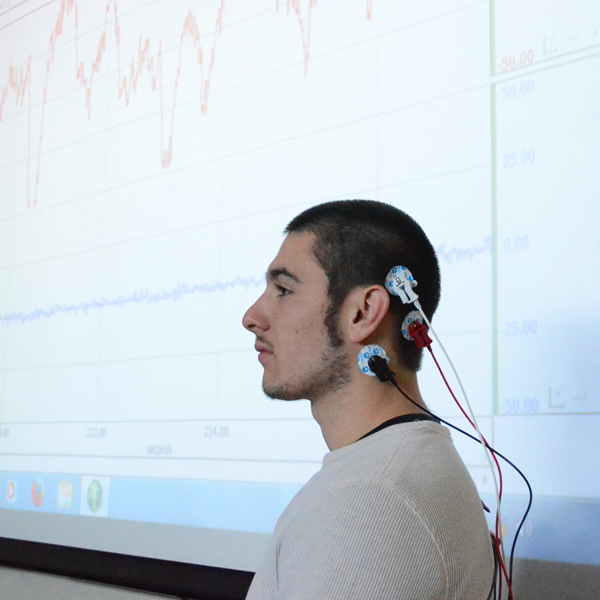 Experiential learning
Through attending and presenting at regional and national conferences, you will stay at the forefront of knowledge in the psychology field. You will learn what it takes to publish research and may even find yourself coauthoring articles with a faculty member. AU's partnerships with organizations throughout the Chicagoland area will also give you the opportunity to complete an internship, where you will discover how the theory and research you learn in the classroom apply to a wide range of professional settings. This practical experience will give you a close glimpse into the varied field of psychology. It will help you decide what career you want to pursue, the type of company or organization where you want to work, and whether you want to go on to study at the master's or doctoral level.
Career possibilities
Admission counselor
Case worker
Community and social service worker
Community relations representative
Correctional caseworker
Crisis intervention counselor
Human resources professional
Market research analyst
Mental health technician
Probation officer
Public relations assistant
Recreation specialist
Television/media research
Youth counselor
Where our students intern and graduates work
Association for Individual Development (AID)
CDH Behavioral Health
Department of Veterans Affairs
Family Focus
Hesed House
Mutual Ground
Stepping Stones
Suicide Prevention Services
Triple Threat Mentoring
Warrenville Youth & Family Services
World Relief
YWCA