How an internship can help you find your true calling
December 07, 2022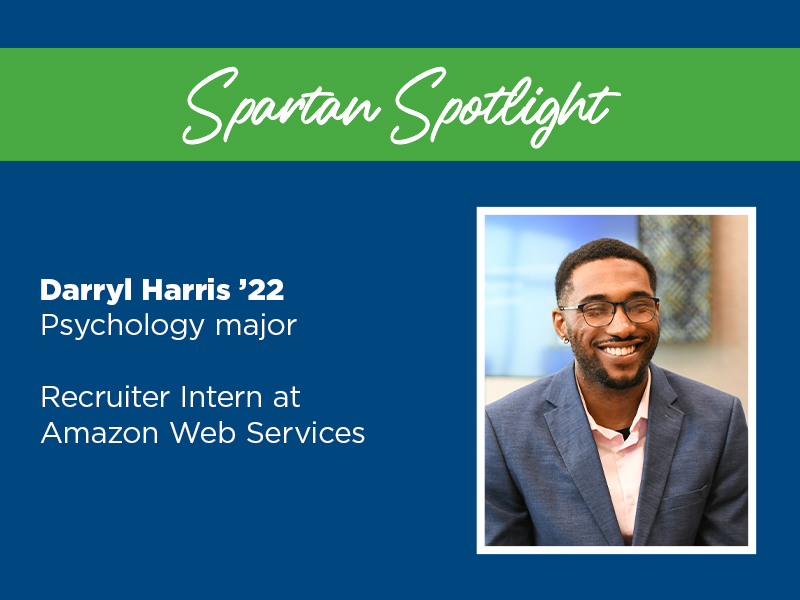 While interning as a sourcing recruiter for technical sales at Amazon Web Services, Harris realized the career path he wanted to take with his psychology degree.
How did your internship influence your career path?
Internships are a low-risk route to see if you actually like a career or not. During my internship, I helped search for and talk to potential candidates about open and future roles within the company. After expressing my interest to learn more about industrial and organizational psychology, my manager set me up with a mentor within the company working in that field. I learned that there would be ample room for growth as an industrial-organizational (I/O) psychologist and I would be encouraged to create my own path within the company if I pursued that route. I also connected with an AU graduate currently in the field to learn more. All of these things helped me realize I wanted to change my career path.
Any advice for students looking for an internship?
LinkedIn, Handshake, and the staff at Career Services are great resources to use to find an internship — Career Services especially! Tory Nair, director of Career Services, reviewed and revised the resume that I submitted for my internship. I also learned professional etiquette during the Launching Your Career course that Career Services offered during summer term.
Spartan Spotlight focuses on the accomplishments of AU students and alumni. Read about the others here.