Political Science and Public Policy (BA)
Why major in Political Science and Public Policy?
If you enjoy current events, analytical discussions and debates, and want to understand the role of government and political power in society and the world, a Political Science and Public Policy major could be for you. Acquiring a good grasp of public policy and the political process will prepare you for a career in a wide variety of fields including government service, law, nonprofits, business, education, social work, and international affairs. Policy analysts work to influence political and social decisions. The major is also a good foundation for law school.
Why major in Political Science and Public Policy at AU?
Aurora University's Political Science and Public Policy program combines engaging classroom instruction in government, economics, and policymaking with dynamic experiences in electoral campaigns, political communication, policy analysis, and advocacy. Our curriculum provides students the tools to excel in analytical reading, research, writing, and data analysis—skills that are attractive to a wide range of employers. The program also prepares students for success on the tests necessary for admission to graduate programs across the United States, including law, public policy, and MBA programs.
You can expand your career opportunities with a double major in Business Administration or Criminal Justice. Even with a second major, you'll still be able to graduate in four years.
You can also continue your education with a Master of Public Administration through AU Online.
I love that the Political Science and Public Policy program at AU has a variety of courses that I know will prepare me for any kind of career. Alison Sanders '22
$122,510
2021 annual median salary for political scientists with master's degree
6%
2021-2031 projected job growth rate
Source: U.S. Bureau of Labor Statistics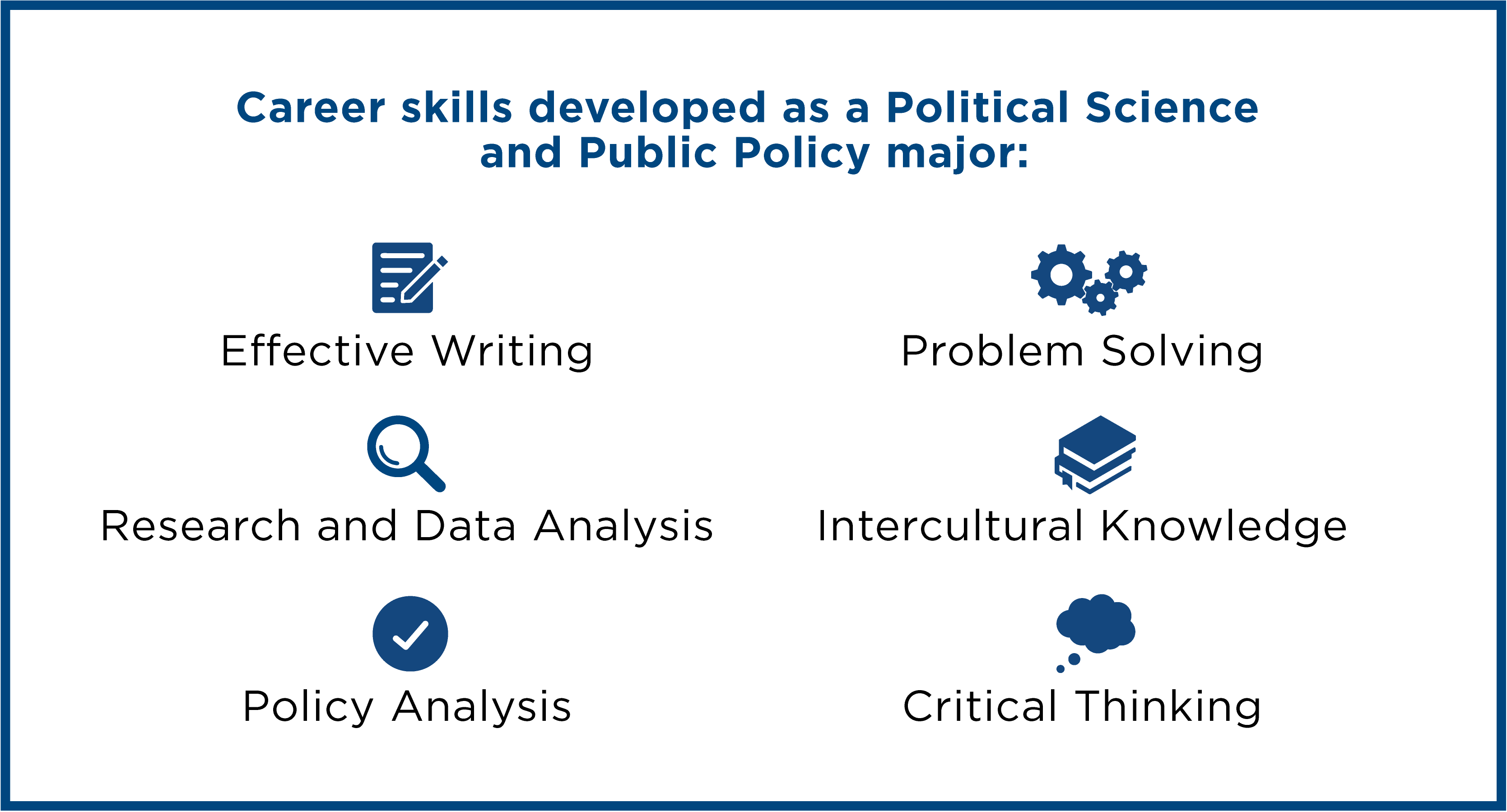 In Our Own Words: Political Science and Public Policy Associate Professor Matt Dabros explains how an understanding of public policy is essential to become an engaged citizen
Public policy affects every aspect of our lives. It affects our health care, our social policy, and our economy. The small class sizes at AU allow students to tackle engaging, exciting ideas in an in-depth way.
Curriculum Highlights
Data analysis and research methods
Economics
Foreign and domestic policies
Political campaigning
Public opinion
Campus Opportunities
History Club
Pre-Law Club
AU has encouraged me to use my education to make a difference. I am confident that because of the passion and commitment to my success from faculty, I will create an impact anywhere I go. Andrea Vallejo '20, Dunn Fellow, Office of Illinois Governor JB Pritzker
Career possibilities
Activist
Constituent services coordinator
District director
Emergency response coordinator
Foreign service officer
Government affairs manager
Government officer
Law

Legislative chief of staff

Legislative coordinator
Lobbyist
Policy analyst
Political reporter
Politician
Pollster
Press officer
Public interest advocate
Research specialist
Strategic planning specialist
Career options with additional education or experience
Attorney
Chief of staff
City planner
Consultant to multinational corporations
Director of corporate public affairs
Director of nonprofit agency
Political action committee director
Professor/teacher
Student affairs administrator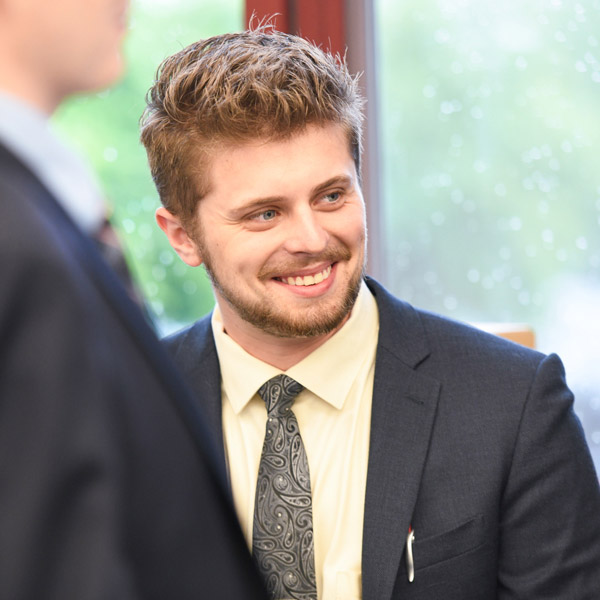 Experiential learning
In the Aurora University Political Science and Public Policy program you will learn by doing. You will design political campaigns, film press conferences, use data to craft electoral strategy, create public policies, interpret public opinion, and advocate for policy positions. At AU, you will learn to apply public administration theories to real-world situations and be confident you are getting the right education for your career goals.
Where our graduates intern and work
AT Health Solutions
Hesed House
Illinois General Assembly
Kane County Department of Health
U.S. Navy
U.S. Senate
Advanced degree programs
AU graduates pursue advanced degrees at these graduate schools:
Aurora University
Michigan State University
Northern Illinois University
Purdue University
Roosevelt University
University of Chicago
University of Illinois at Champaign-Urbana
University of Iowa
Valparaiso University