Law (Pre)
Why study Law (Pre)?
Law is a diverse discipline that can prepare you for many career paths both inside and outside of the courtroom. Students who want to enhance their critical-thinking skills, learn about rights and justice issues, and understand society better, will benefit from studying law. Public speaking, effective writing, the art of negotiation, and persuasion are also key elements of a law education. Businesses and organizations rely on legal experts to ensure they are following various regulations and laws. Studying the law is an excellent way to support organizations and missions important to students. Lawyers must have a law degree and must also typically pass a state's written bar examination.
Why study in Pre-Law at AU?
As a Pre-Law student at Aurora University, you will participate in an experiential and high-impact program. You will work with faculty members, including AU's Pre-Law Advisors Mark Petersen and Marcia K. Thompson, to discuss the range of career opportunities, meet working lawyers, build relationships, and gauge your interest in attending law school. Your advisors will also help you thoroughly research your top law school choices with regard to faculty strengths, funding opportunities, LSAT expectations, and other factors. This one-on-one, personalized attention during the counseling process gives you the support you need as you make the transition from undergraduate studies to law school.
Students from any major can participate in the Pre-Law program at AU. While there are no required courses, the Pre-Law advisors may recommend elective courses or minors that will help prepare you for law school and the application process. 
How much education is required to become a lawyer?
After you earn your undergraduate degree, you need to attend law school for three years to earn your Juris Doctor. You then need to pass the bar examination for whichever state you would like to practice law in to receive your license.
Qualified Pre-Law students can benefit from AU's agreements with DePaul University College of Law, Northern Illinois University College of Law, and Marquette University Law School. Please visit our academic affiliations page to learn more.
AU's Pre-Law program provided the necessary tools to succeed in law school. I learned to analyze cases, think critically, prepare case briefs, and how to study for law school exams. Analy Ayala '20, law student at University of Illinois
$135,740
2022 annual median salary for lawyers
8%
2022-2032 projected job growth rate
Source: U.S. Bureau of Labor Statistics
Curriculum Highlights
Constitutional law/judicial system
Logic
LSAT prep
Personalized mentoring
Campus Opportunities
Aurora Criminal Justice Association
AU Students' Association
Pre-Law Club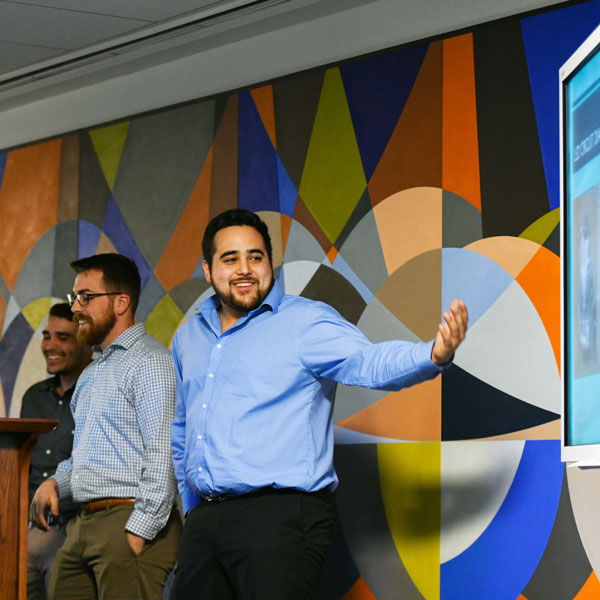 Experiential learning
Students will be encouraged to prepare for law school through several activities, including shadowing an attorney, securing an internship, meeting with legal professionals, and taking courses focusing on oral communication, research, and public service.
Career opportunities with a law degree
Arbitrator
Attorney
Judge advocate, U.S. military
Judicial clerk
Legal consultant
Legislative/research aide
Lobbyist
Professor
Advanced degree programs
AU graduates attend some of the top law schools in the country:
Michigan State University
University of Illinois
University of Iowa
University of Notre Dame