10 practical tips for getting into law school
By Hal Conick | March 24, 2021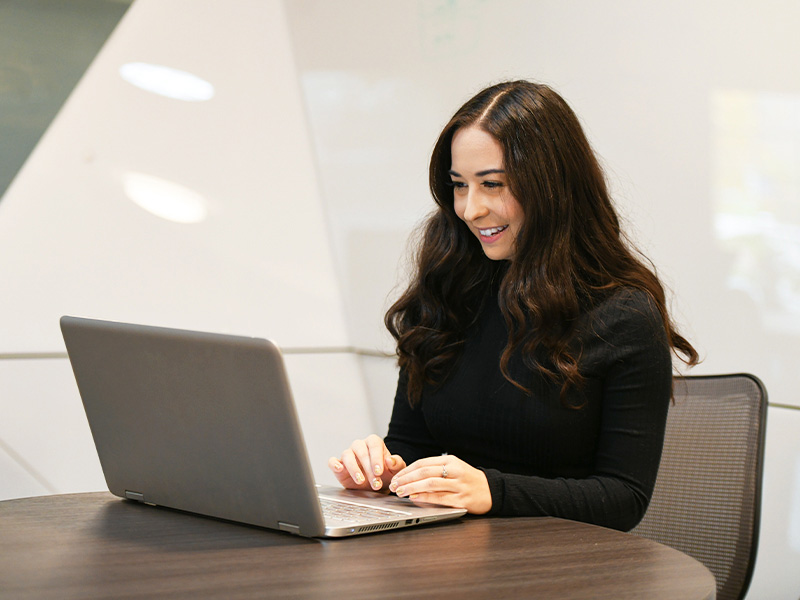 If you are thinking about going to law school, there are several steps you can take while you are an undergraduate to help you succeed.
Aurora University alumni came together as part of AU's Sundays @ 7 Career Conversations with Alumni to share their advice on how to prepare for law school. Becoming a lawyer requires a college degree, typically three years of law school, and passing the state bar exam.
Here are their top 10 tips:
Choose a major that interests you.

Many majors can give students a competitive edge in law school. Three examples: English bestows reading and writing skills, psychology informs students on human nature, and criminal justice teaches students about legal processes. Law schools don't require specific undergraduate courses, so select a major that interests you and challenges you to develop your critical reading, writing, and analytical skills. Communication, history, political science and public policy, and business administration are other good options.


Manage your time.

For law students, few things matter more than time management. Learn to manage a busy schedule by participating in activities beyond the classroom as a student-athlete, in student government, as a volunteer, or by working a part-time job.


Get used to scrutiny.

Law professors teach using the Socratic method, which entails openly challenging students. This may feel like they are picking on you, but your professors are actually trying to see if you can think on your feet. Become used to scrutiny by practicing public speaking, running in a student election, or speaking up more in class.


Look for internships.

Internships give you insights into a potential profession in ways textbooks and the classroom can't. If you're intrigued by the law, find an internship that allows you to see how attorneys work. Internships with law firms, the court systems, lobbying organizations, and a company's legal department are just a few options to pursue.


Get involved outside of class.

Law schools get to know student applicants through their extracurricular activities. School admissions officers want to build a diverse student body and look for applicants who demonstrate a diversity of thought and experiences. Use your undergraduate years to explore many different activities.


Write a strong personal statement.

When it comes time to complete your law school applications, the personal statement is key to showing law school admissions officers who you are. Spend weeks honing this statement. Outline exactly what you want to say. Remember: It's harder to write a short, concise statement than it is to write a long, rambling one.


Keep up your GPA.

Focus on academics. Earning a high grand point average is one of the most important factors in getting into law school.


Invest time in studying for the LSAT.

Just like your GPA, your Law School Admission Test (LSAT) score is a determining factor for getting into law school. It also affects your ability to earn scholarships. Plan to study hard, either on your own with study guides or through a preparation course. Be sure to take practice tests, so when you sit for the LSAT, you are prepared.


Read landmark cases.

Every panelist agreed: Students interested in law school should read Marbury v. Madison, a Supreme Court case in 1803 that established the principle of judicial review in the U.S. The landmark case is considered one of the foundations of U.S. constitutional law.


Keep an open mind.

Just as many undergraduates change majors, once you are in law school, you may find yourself interested in new areas of the law that you hadn't considered. Lawyers have a wide range of jobs in many different fields such as business, entertainment, environment, estate planning, family law, government, immigration, insurance, intellectual property, medical malpractice, military, and tax. Keep your mind open to be sure you find the area of law you most enjoy.
More about Sundays @ 7 Career Conversations with Alumni
AU's Office of Alumni Relations and the Center for Student Success livestream the Sundays @ 7 Career Conversations with Alumni series at 7 p.m. on various Sunday evenings throughout the year.
The pre-law panel — moderated by Matt Dabros, AU associate professor of political science and pre-law advisor — took place in February via Zoom.
The panelists were:
Yury Kolesnikov '06 is an attorney at Bottini & Bottini Inc., a law firm in La Jolla, California, that specializes in representing the rights of shareholders, whistleblowers, and consumers in complex civil litigation. He majored in psychology and criminal justice at AU and graduated from University of the Pacific McGeorge School of Law.
Kim Rios '11 is a judge advocate for the U.S. Navy in Rota, Spain. She majored in political science and English at AU and graduated from DePaul University College of Law.
Nina Tholl '19 is a second-year law school student at UIC John Marshall Law School in Chicago. She majored in psychology and sociology at AU and was a member of the softball team.