Pharmacy (Pre)
Why study Pre-Pharmacy?
A career in pharmacy is a perfect blend of science, business, and counseling. Pharmacists work with patients every day to promote high-quality patient care and wellness. They are also meticulously organized to deliver the medications as prescribed. As a pharmacist, you will be on the front lines of important healthcare issues, including drug safety, affordable healthcare, and customer service. While retail pharmacies are consolidating, there continues to be a need for pharmacists in private practice, hospitals, long-term care facilities, research and development, and government agencies.
Why student Pre-Pharmacy at AU?
Aurora University has a longstanding tradition of placing graduates into pharmacy graduate programs throughout the Midwest and beyond. As a Pre-Pharmacy student at AU, you will major in Health Science, acquiring the knowledge and skills necessary to be successful in the ever-changing field of healthcare. You will also enroll in the Pre-Pharmacy program, which offers a curated collection of prerequisite courses necessary to be accepted into pharmacy school.
To help you navigate your academic career and prepare for pharmacy school, AU offers one-on-one guidance with our own Pre-Medical Professions Advisor C.J. Chen. A longtime biology professor at AU, Chen is an expert in the application process for health profession schools. Internship opportunities are also available so you can observe firsthand the daily tasks of a pharmacist.
At AU, you will also have an opportunity to participate in research, a step that will enhance your pharmacy school application. AU offers students unique opportunities to conduct laboratory research with expert faculty in the field. Developing research experience deepens your understanding of what you learn in the classroom and prepares you with the skills to succeed in pharmacy school. Advanced coursework prepares you for the Pharmacy College Admission Test (PCAT) and the pharmacy school application process.
How much education is required to become a pharmacist?
After you earn your undergraduate degree, you need to attend pharmacy school for four years to earn your Doctor of Pharmacy (Pharm.D.) You must also pass national and state licensing exams.
Qualified Pre-Pharmacy students can benefit from AU's agreements with Lake Erie College of Osteopathic Medicine (LECOM)'s Early Acceptance Program and Midwestern University. Please visit our academic affiliations page to learn more.
Today, pharmacists are an essential part of every healthcare team and are recognized as drug therapy experts. Paul Abramowitz, CEO, American Society of Health System Pharmacists
Pre-Pharmacy Curriculum
Anatomy and Physiology I
Anatomy and Physiology II
Calculus
Economics
General Biology I
General Biology II
General Chemistry I
General Chemistry II
Microbiology
Organic Chemistry I
Organic Chemistry II
Physics I
Public Speaking
Second English Course
Statistics
Campus Opportunities
AU Science Organization
Aurora University HOSA - Future Health Professionals
Mu Sigma Pi: Mind. Body. Spirit.
$128,570
2021 annual median salary for pharmacists
7,700
2021-2031 job openings projected each year
Source: U.S. Bureau of Labor Statistics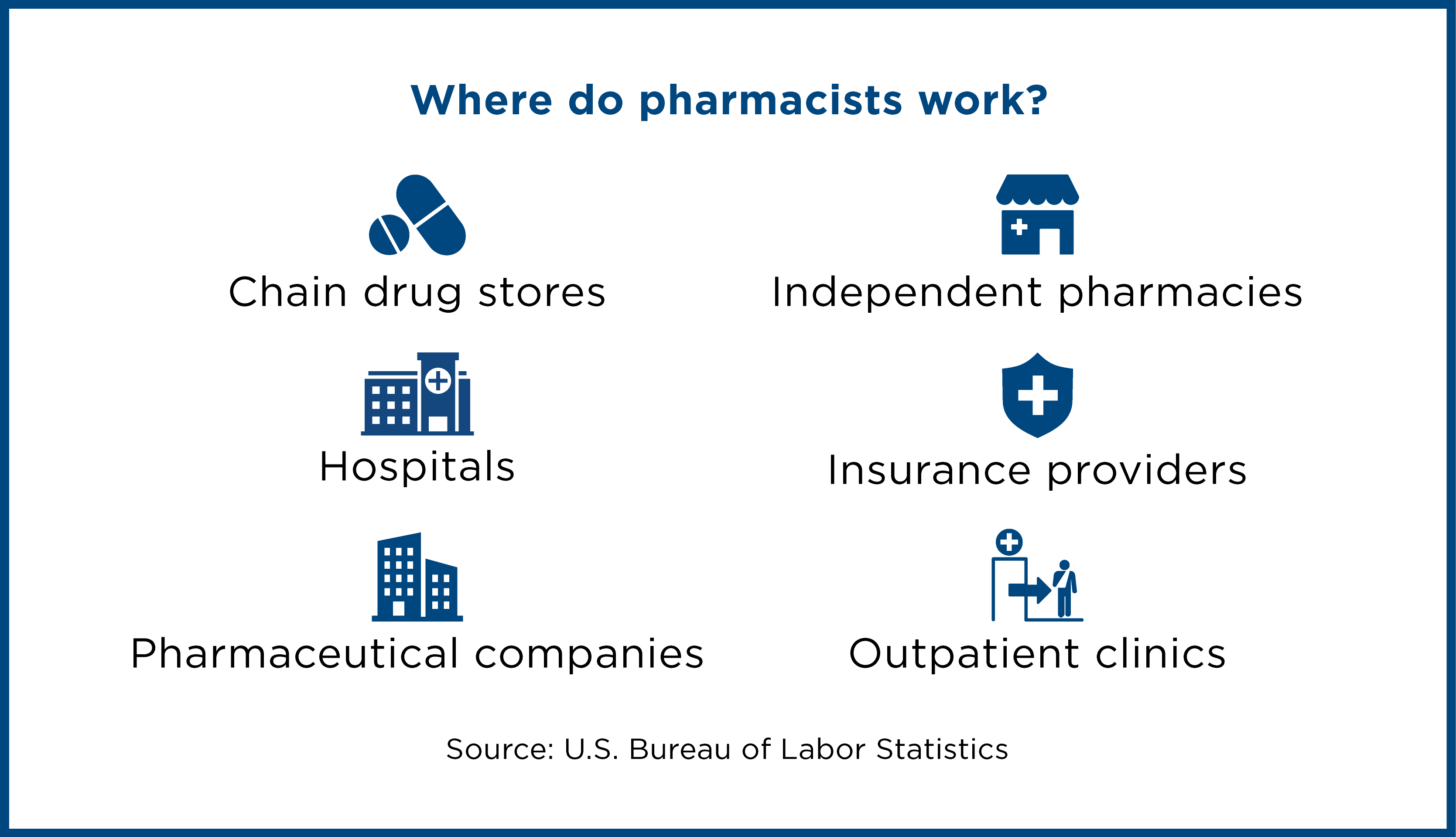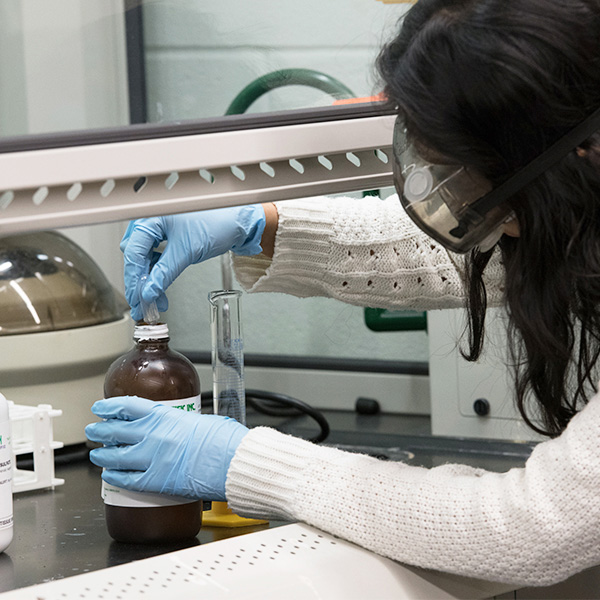 Experiential learning
You will have the opportunity to complete an internship, clinical, or field experience at a pharmacy. AU's pre-medical professions advisor will work with you to find internships in the pharmacy field that fit with your interests so you can experience your targeted profession first hand. You will also have the unique opportunity to conduct laboratory research with faculty, preparing you with the skills to succeed in pharmacy school.
Internship sites
CVS Pharmacy
Walgreens Pharmacy
Where AU graduates attend pharmacy school
Keck Graduate Institute
Midwestern University
Purdue University
University of Wisconsin
University of Colorado
University of Iowa
University of Wisconsin
Wayne State University