Occupational Therapy (Pre)
Why study Pre-Occupational Therapy?
Occupational therapy is a rewarding profession that helps people with health challenges live life to its fullest. Highly in demand in the fast-growing healthcare field, occupational therapists play an important role in the treatment and rehabilitation of injuries and illnesses by helping people of all ages with their daily activities. As an OT, you may enable children with disabilities to participate fully in school, work with a patient recovering from an injury to regain skills, or support older adults experiencing physical or cognitive changes.
Why study Pre-Occupational Therapy at AU?
As a Pre-Occupational Therapy student at Aurora University, you will major in Health Science, acquiring the knowledge and skills necessary to be successful in the ever-changing field of healthcare. You will also enroll in the Pre-Occupational Therapy program, which offers a curated collection of prerequisite courses necessary to be accepted into an occupational therapy school.
To help you navigate your academic career and prepare for occupational therapy school, AU offers one-on-one guidance with our own Pre-Medical Professions Advisor C.J. Chen. A longtime biology professor at AU, Chen is an expert in the application process for health profession schools. Advanced coursework prepares you for the Graduate Record Exam (GRE) and the graduate school application process. Internship opportunities are also available so you can experience, first hand, what it is like to practice occupational therapy.
At AU, you will also have an opportunity to participate in research, a step that will enhance your occupational therapy school application. AU offers students unique opportunities to conduct laboratory research with expert faculty in the field. Developing research experience deepens your understanding of what you learn in the classroom and prepares you with the skills to succeed in occupational therapy school.


How much education is required to become an occupational therapist?
After you earn your undergraduate degree, you need to attend occupational therapy school for typically two to three years. You must pass the National Board for Certification in Occupational Therapy (NBCOT) as well as a state certification exam. Each state has its own requirements for licensure.
Pre-Occupational Therapy Curriculum
Abnormal Psychology
Lifespan Development Psychology
Sociology
Statistics
Campus Opportunities
AU Science Organization
Aurora University HOSA - Future Health Professionals
Mu Sigma Pi: Mind. Body. Spirit.
$86,280
2020 annual median salary for occupational therapists
17%
2020-2030 projected job growth rate
Source: U.S. Bureau of Labor Statistics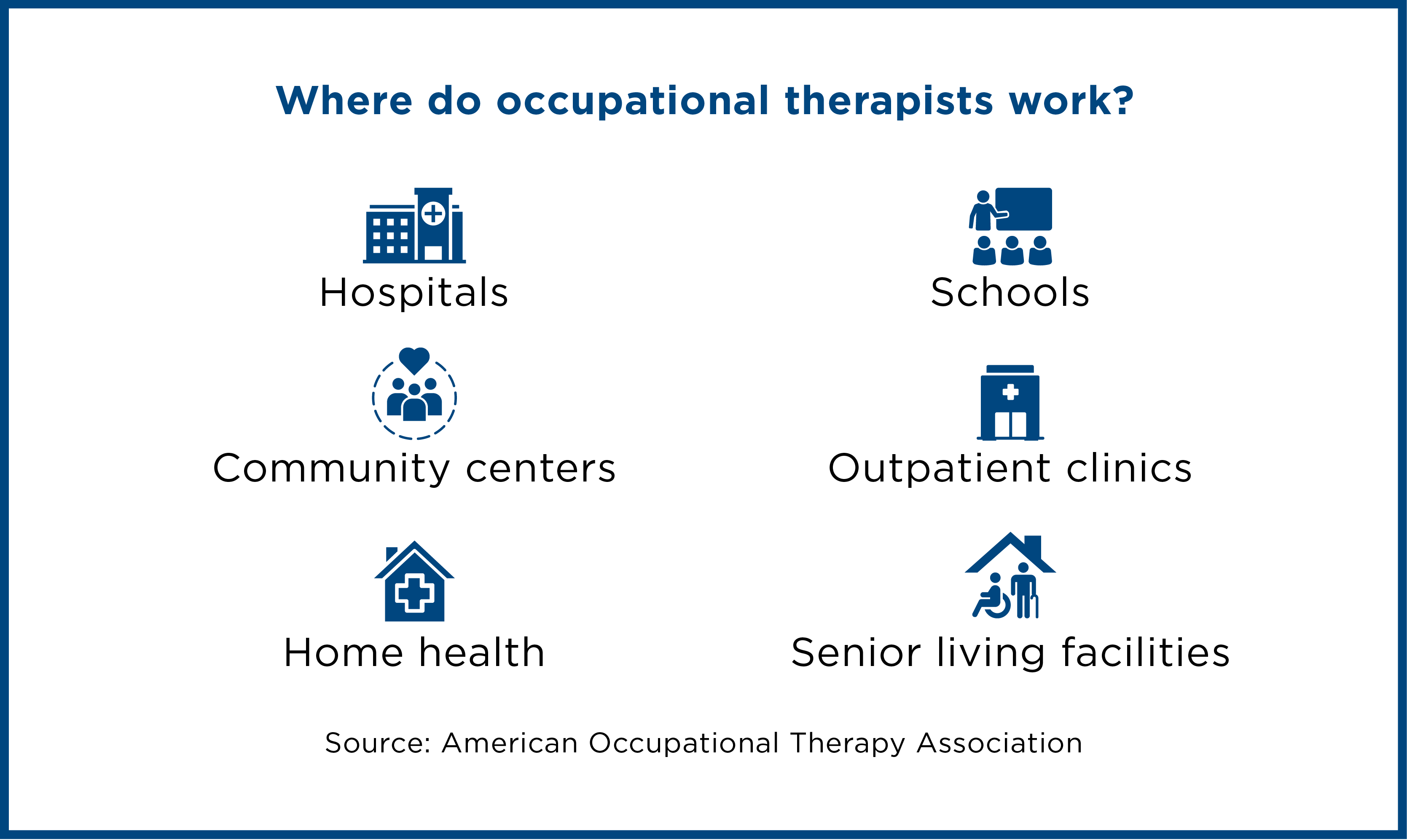 Medicine adds days to life, occupational therapy adds life to days. Unknown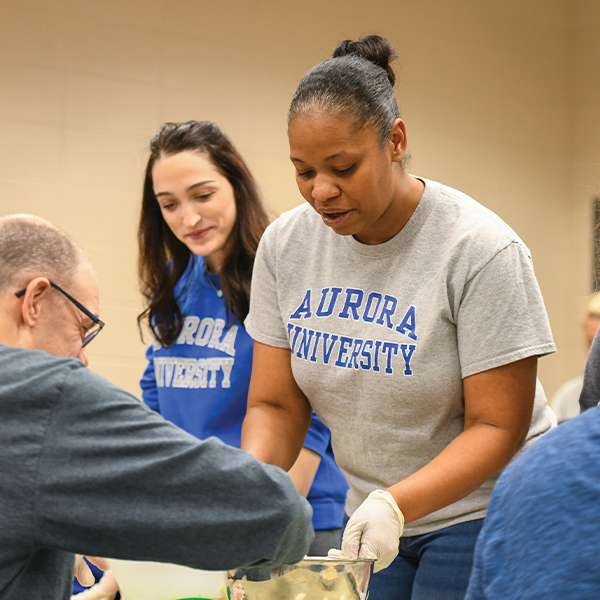 Experiential learning
You will have the opportunity to have an internship, clinical, or field experience at a healthcare facility. AU's pre-medical professions advisor will work with you to find internships in the occupational therapy field that fit with your interests so you can experience your targeted profession first hand. You will also have the unique opportunity to conduct laboratory research with faculty, preparing you with the skills to succeed in occupational therapy school.
Internship sites
Athletico Physical Therapy
ATI Physical Therapy
Dynamic Rehabilitation Inc.
Rehab Care Group
Where AU graduates attend OT school
Concordia University Wisconsin
Governors State University
Midwestern University
Rush University