What does Pre-Occupational Therapy mean?
August 31, 2023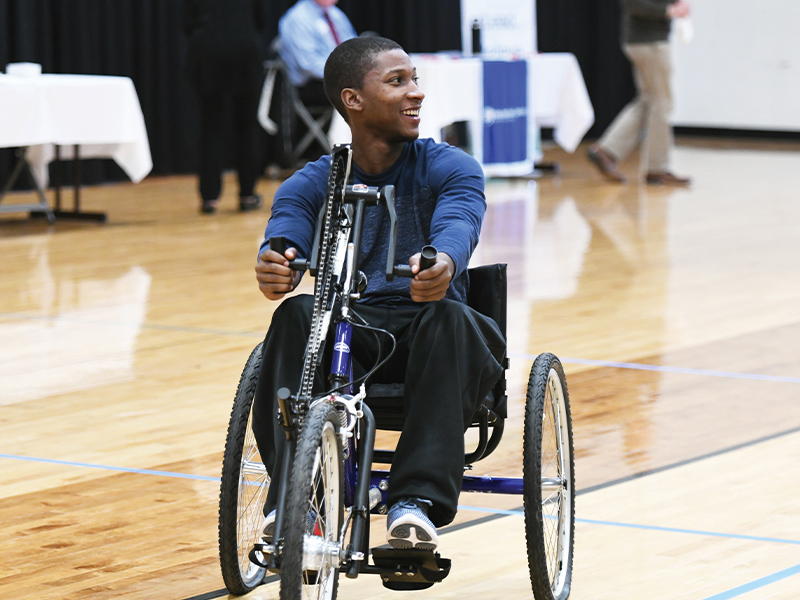 Pre-occupational therapy is a mouthful. But it's actually a pretty easy-to-explain pathway to becoming an occupational therapist. First, let's talk about what it means to be an occupational therapist. 
What is occupational therapy?
Occupational therapy is a kind of rehabilitation that allows people to participate in the daily activities of life. That might mean working on fine-motor skills like writing or typing, learning how to use a walker or wheelchair, testing out adaptive devices, and even playing games.
People involved in an accident or recovering from an illness may undergo occupational therapy as they rehabilitate. Individuals who have physical or developmental limitations or sensory disorders may need occupational therapy throughout their life. And as people age, they often need some kind of occupational therapy to adjust to changes in flexibility and balance, vision loss, or speech and hearing difficulties. 
Occupational therapists, often called OTs, typically collaborate with other health professionals, such as speech and physical therapists, doctors, and nurses, to come up with care plans for their patients. OTs work in a variety of settings: hospitals, home healthcare, assisted-living residences, and schools. 
Some OTs specialize in a specific type of treatment, like hand therapy. Others provide more global care.
OT professionals are in demand — and that is only going to increase, for several reasons: The population is aging. Advances in surgery and medical treatment mean more people survive major health crises, but then need to learn how to navigate life on new terms. In addition, there is a higher incidence and earlier diagnosis of conditions, such as autism. 
Job growth for occupational therapists is projected at 17% by 2030 and the median annual income tops $85,000, according to the U.S. Bureau of Labor Statistics.
How do you become an occupational therapist? 
Technically, you can earn a bachelor's degree in any subject and then continue at an OT school. But many students elect to enroll in a pre-occupational therapy program during their undergraduate studies. That usually means majoring in a field related to health science. This ensures that you will develop a broad base of knowledge while completing the required courses to go on to an occupational therapy degree program. 
A typical pre-OT program includes classes in abnormal psychology, lifespan development psychology, and sociology. You may also study ethics, statistics, anatomy and physiology, and biology. Pre-OT programs offer guidance as you apply to professional programs and take the Graduate Record Exam (GRE). They can also direct you to internships so you can experience firsthand what it is like to work with patients, maintain health records, and manage caseloads.
Most OT schools take two to four years to complete once you've earned your bachelor's degree and result in a Master of Occupational Therapy (MOT) degree or a Doctor of Occupational Therapy (DOT). 
Occupational therapists then take a national board exam, called the NBCOT, for National Board for Certification in Occupational Therapy, Inc., and apply for licensure in the state in which they will be practicing.
As a pre-occupational therapy student at Aurora University, you will major in health science and enroll in the pre-occupational therapy program, which offers a curated collection of prerequisite courses necessary to be accepted into an occupational therapy school. Qualified students can benefit from AU's agreement with Midwestern University, which guarantees qualified students an interview to MWU's occupational therapy advanced degree programs.
Take your next step toward becoming an occupational therapist.
Fill out this form to learn about Aurora University.
Loading...
Sources: