Chemistry (BS, Minor)
Why study Chemistry?
Chemistry is the study of virtually everything in nature, from the basics of matter to the most complex life processes. If you want to pursue a career in the sciences, a strong knowledge of Chemistry is essential.
Why study Chemistry at AU?
Our Chemistry program uses state-of-the-art STEM labs. They offer modern instrumentation in the field. All of our faculty have extensive professional experience and a strong commitment to teaching. 
You can major or minor in this field of study.
Analytical chemistry
Biochemistry
Calculus
Inorganic chemistry
Physics
Expand your career opportunities by double-majoring in Biology or Health Science. And even with a second major, you'll still be able to graduate in four years.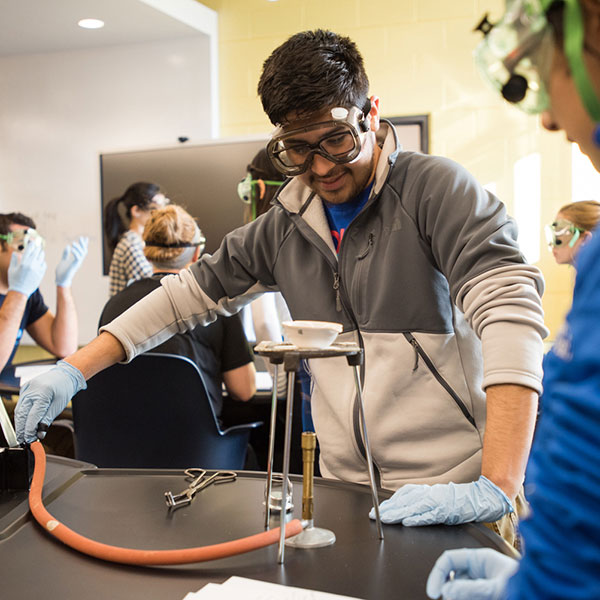 Experiential learning
You will spend a great deal of time in our labs and have access to industry and national laboratories. Our faculty will guide you toward enriching internships.
Career opportunities
Chemical industries
Electronics
Food science
Healthcare
Material science
Pharmaceutical industries
Plastics
Graduate school
Prepare for your future
A Chemistry degree will equip you with the skills employers value most: communicating your ideas, analyzing a problem, and working with others to find a solution. In a job market that's evolving faster than ever, you'll have the knowledge and tools to succeed in a variety of fields.