Physical Therapy (Pre)
Why study Pre-Physical Therapy?
Physical therapy is a rewarding profession that helps people improve their quality of life. As essential workers in the fast-growing healthcare system, physical therapists play an important role in patients' rehabilitation from a medical condition or illness. Physical therapists also introduce patients to exercises and wellness programs that lead to more healthy lifestyles, often improving mobility and reducing the need for surgery.
Why study Pre-Physical Therapy at AU?
Aurora University offers a custom designed Pre-Physical Therapy program that will prepare you for the advance degrees required to enter the profession. AU also provides individualized attention. You will be paired with a student success advisor and a faculty member who are experts in helping you achieve your goal to become a physical therapist.
To get a job as a physical therapist, you must earn a Doctor of Physical Therapy (DPT) degree and pass a state licensing exam. AU's Pre-Physical Therapy program allows you to earn a bachelor's degree in Exercise Science, which is by far the No. 1 major accepted into PT programs, according to the American Physical Therapy Association's centralized application service.
You will complete a significant amount of prerequisite coursework in subjects including anatomy, biology, chemistry, psychology, medical terminology, nutrition, and physiology. You can also focus on one of two areas: fitness and wellness promotion or sports performance.
If you are eager to complete your education faster, AU offers an accelerated "3+2" program that allows you to earn a combined bachelor's degree in Exercise Science and a master's degree in Athletic Training in just five years. Then you can immediately further your studies by entering a physical therapy doctoral program at another university before entering the workforce. 
Qualified students may benefit from AU's agreement with Midwestern University. Please visit our academic affiliations page to learn more.
AU's Exercise Science program is recognized by the National Strength and Conditioning Association (NSCA).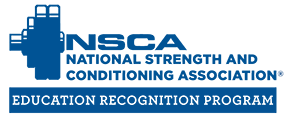 $95,620
2021 annual median salary for physical therapists
17%
2021-2031 projected job growth rate
Source: U.S. Bureau of Labor Statistics.
Pre-Physical Therapy Curriculum
Anatomy and Physiology I
Anatomy and Physiology II
General Biology I
General Chemistry I
General Chemistry II
General Physics I
General Physics II
General Psychology
Lifespan Development
Medical Terminology
Precalculus
Campus Opportunities
AU Human Performance Club
AU Science Organization
Aurora University HOSA - Future Health Professionals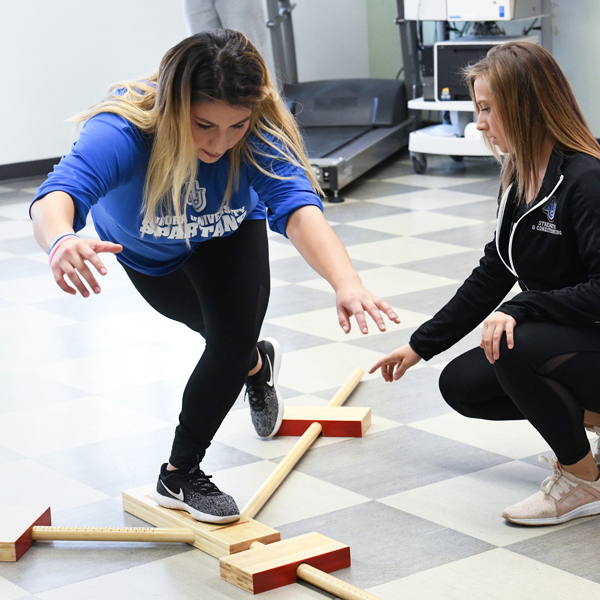 Experiential learning
AU places Pre-Physical Therapy students in a 200-hour internship where they complete the physical therapy observation hours required to gain admittance to DPT programs. AU's state-of-the-art exercise science lab on campus also offers hands-on training. You will develop both technical skills and people skills. you will get hands-on experience with advanced tools and technologies, including synthetic cadavers known as SynDavers. These synthetic human bodies are made from materials that mimic living tissue and replicate the human anatomy in great detail. This first-hand experience prepares you for success in PT school.
Internship sites
ATI Physical Therapy
Advocate Physical Therapy
Athletico Physical Therapy
Ivy Rehabilitation
Northwestern Medicine Physical Therapy
Sovereign Pediatrics Therapy
PT Solutions Physical Therapy
Fox Valley Physical Therapy and Wellness
Advanced degree programs
AU graduates pursue advanced degrees in physical therapy at these graduate schools:
Augusta University

Clarke University

Emory University

Governors State University

Indiana State University

Marquette University

Midwestern University

Northern Illinois University

Northwestern University

St. Louis University

Toledo University

University of Illinois at Chicago