Physical Therapy (Pre)
Why add the Pre-Physical Therapy track to your major at AU?
Are you interested in becoming a physical therapist or occupational therapist? This add-on track will prepare you to enter advanced programs at other universities. You can easily add the program to a major in exercise science. Then you can immediately further your studies in a doctoral program before entering the workforce.
Chemistry
Medical terminology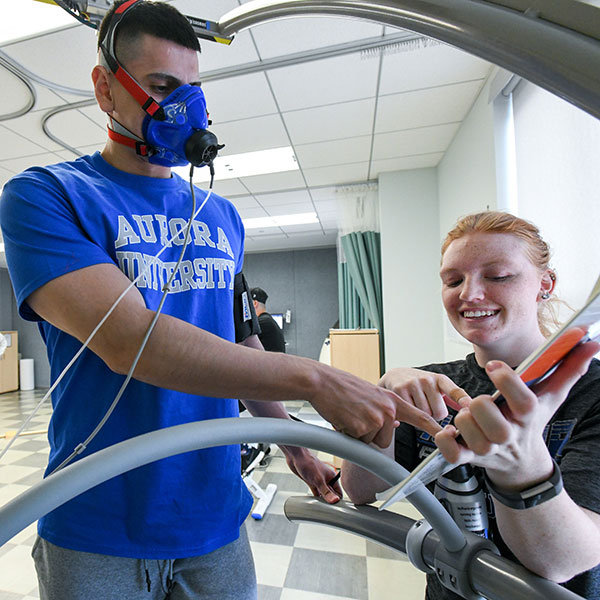 Experiential learning
You will spend extensive time in our state-of-the-art exercise science lab as an Exercise Science major. Additionally, you will take a 200-hour internship where you will work at a variety of physical therapy facilities. This will help you network and gain the required observation hours for application to Doctor of Physical Therapy programs.
Career opportunities
Government agencies
Hospitals
Nursing homes
Research centers
Schools
Prepare for your future
The Pre-Physical Therapy program will equip you with the skills doctoral programs value most: communicating your ideas, analyzing a problem, and working with others to find a solution. In a market that's evolving faster than ever, you'll have the knowledge and tools to succeed.