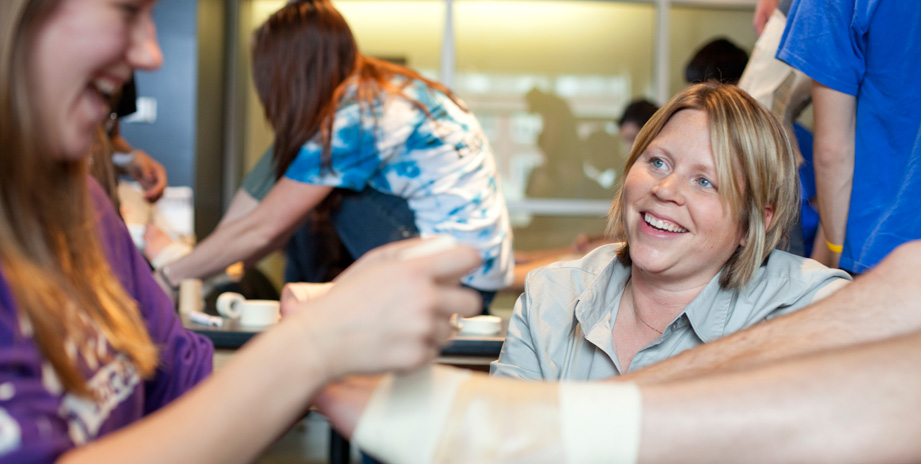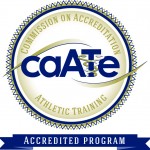 Aurora University is currently accredited by the Commission on Accreditation of Athletic Training Education (CAATE), 6850 Austin Center Blvd., Suite 100, Austin, TX 78731-3101.
Aurora University is no longer accepting students into the undergraduate athletic training program. The last undergraduate cohort is expected to graduate in May 2021. The first Masters Level cohort will begin in the fall 2020.
The Master's of Science in Athletic Training at AU prepares students to become successful health care professionals in the field of athletic training. Graduates of the program work in high schools, collegiate and professional sport athletic training, the military, law enforcement and physical therapy clinics. Many alumni pursue advanced degrees in kinesiology, exercise physiology, sport management, teacher certification, physical therapy and other health care professions.
Based on the NATA Athletic Training Competencies and Clinical Integrated Proficiencies, AU's Master's Degree in Athletic Training gives students hands-on clinical knowledge as well as a strong academic foundation in preventing, recognizing, managing and rehabilitating injuries that result from physical activity.
The Athletic Training program at AU includes:
Two-year Master of Science Degree in Athletic Training
3+2 Dual Degree Option: Bachelor of Science Degree in Exercise Science, Master of Science Degree in Athletic Training in 5 years
65 hours of graduate-level athletic training coursework
More than 1200 hours of hands-on clinical experiences, including rotations at Aurora University, local high schools, junior colleges, physician offices, and physical therapy clinics
National accreditation through the Commission on Accreditation of Athletic Training Education (CAATE)
Experience with a wide variety of sports, including baseball, basketball, cross country, football, hockey, lacrosse, tennis, track and field, soccer, softball, volleyball and general patient populations
Volunteer opportunities at professional events and conferences