Five steps to becoming a physical therapist
January 16, 2020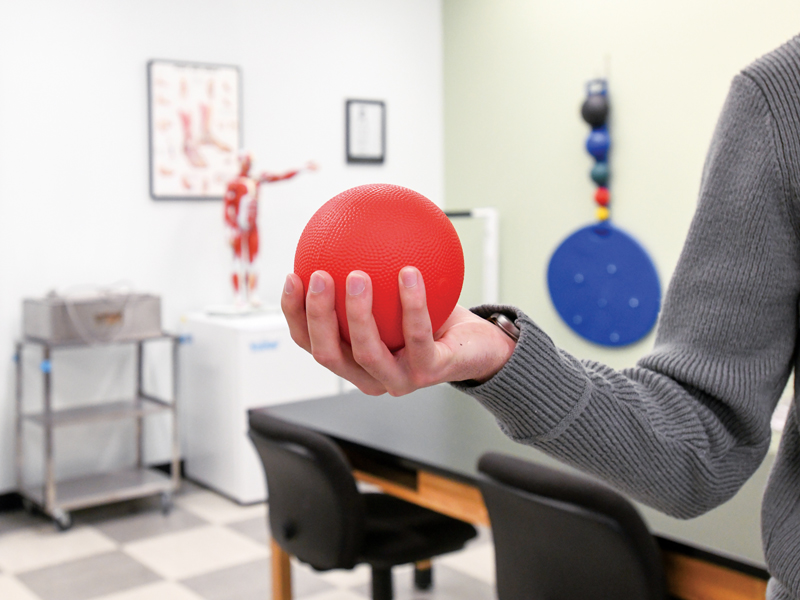 Are you considering becoming a physical therapist? If so, you need a solid foundation.
Physical therapists (PTs) help people with their ability to move and perform activities on a daily basis. They spend much of their time on their feet — examining patients, developing treatment plans, and teaching patients how to manage their conditions.
And they are very much in demand. Employment in the field is projected to grow 22 percent in the next decade, and the median salary is about $42 an hour, or $88,000 a year, according to the U.S. Bureau of Labor Statistics.
Physical therapists make a major difference in the lives of children, the elderly, athletes, veterans, and others who have suffered injuries or have debilitating physical conditions. They work in hospitals, nursing homes, clinics, private homes, research centers, and sports organizations.
Here are five steps to becoming a physical therapist:
Prepare early. It takes a lot of work and study to become a physical therapist. To enter the profession, you need to earn a Doctor of Physical Therapy (DPT) degree and pass a state licensing exam. But first you must complete your undergraduate studies. Aurora University's Pre-Physical Therapy program allows you to earn a bachelor's degree in exercise science, which is the most common degree for students applying to enter advanced degree programs.
Load up on science courses. If you are fascinated with how the human body works and enjoy studying science, physical therapy could be for you. AU's Pre-Physical Therapy program allows you to complete a significant amount of prerequisite coursework in subjects including anatomy, biology, chemistry, psychology, medical terminology, nutrition, and physiology. This curriculum gives you the training necessary to enter a DPT program and start working in the field.
Evaluate your personality. It takes some special traits to be a successful physical therapist. Are you kind, compassionate, patient, people-oriented, supportive, and curious about well-being? Critical thinking and decisiveness are also part of the personality of the physical therapist.
Get experience. There is no substitute for learning by doing. AU places Pre-Physical Therapy students in a 200-hour internship where they complete the physical therapy observation hours required to gain admittance to DPT programs. AU's state-of-the-art exercise science lab on campus also offers hands-on training.
Find a mentor. The Pre-Physical Therapy internship program at AU not only provides valuable experience, but also the opportunity to develop contacts in the field that will help as you advance in your studies. AU's small class sizes also allow you to work closely with your professors on a regular basis to develop professional references and maintain good grades. The median GPA for students accepted into a DPT program in 2017-2018 was 3.57, according to the American Physical Therapy Association.
Learn more about AU's Pre-Physical Therapy program here.