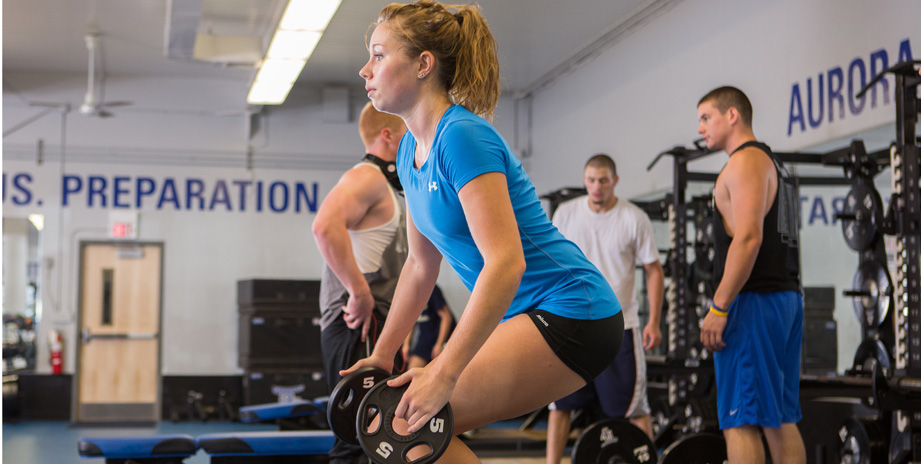 In the Bachelor of Science in Exercise Science program, you will learn and understand the various levels of exercise prescription for various populations and will have the expertise to plan, implement, document and evaluate the effectiveness of a prescribed exercise program. The Exercise Science program also has experiential learning opportunities through field and internship experiences.
Students who desire active leadership roles in exercise science must value the benefits of physical activity, possess a caring nature, be sensitive to quality-of-life issues, and desire to motivate and educate others to maintain a healthy lifestyle.
This major is geared toward preparation for fitness program administration in both private and public agencies. You will also be prepared to apply for the Certified Exercise Physiologist exam through the American College of Sports Medicine (ACSM) and become a Certified Strength and Conditioning Specialist through the National Strength and Conditioning Association (NSCA) required for employment by most agencies in the fitness industry. Students take required core courses in science, exercise science and within chosen emphases including pre-professional, sports performance or fitness and wellness promotion.
Master of Science in Athletic Training
Program Overview
To earn an undergraduate degree in exercise science, you will complete at least 120 semester hours total in general education and major courses.
The Bachelor of Science includes:
31 semester hours of core courses
12 semester hours of courses within your chosen emphasis
The Exercise Science program is recognized by the National Strength and Conditioning Association (NSCA).