Theatre and Musical Theatre (BA)
Why study Theatre or Musical Theatre?
Does the stage call to you? Do you want to develop your skills in the spotlight or behind the scenes? If so, either Theatre or Musical Theatre is the field for you.
Why study Theatre or Musical Theatre at AU?
We believe our job is to help you turn your passion into purpose. We open doors to the many careers a theatre artist can pursue. Our faculty are professional theatre artists. Our small size allows us to nurture you, your unique talents and your goals.
Acting
Costume design
Directing
History of theatre
Improvisation
Lighting design
Musical theatre history
Musicianship
Play analysis
Scenic design
Stagecraft
Voice and movement
You can combine your Theatre or Musical Theatre major with a double major in Business or Marketing. This would prepare you for a career in art and theatre management. And even with a second major, you'll still be able to graduate in four years.
Or you can pursue our Plus One program in Business, which will lead to the master's degree in business administration.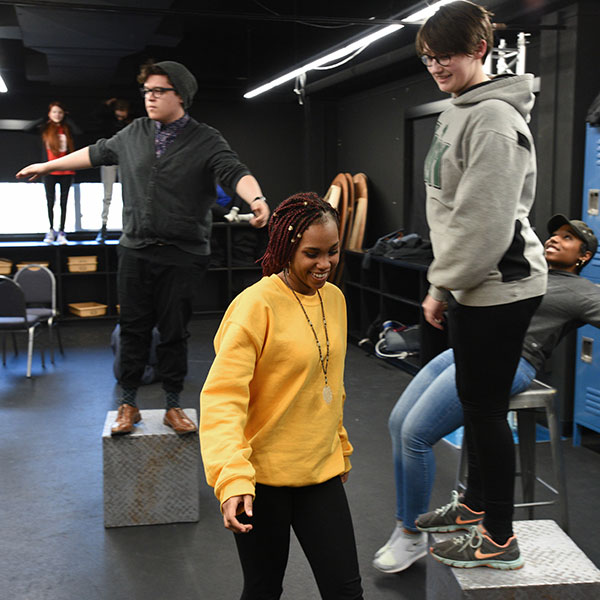 Experiential learning
Theatre and Musical Theatre students participate in main stage shows and studio series shows. You can also direct class presentations and craft your own senior capstone performance.
Career opportunities
Actor
Designer
Drama therapist
Teaching artist
Technician
Theatre administrator
Get hired by the best
Disney
Metropolis Performing Arts Centre
Northlight Theatre
Paramount Theatre