History (BA)
Why study History?
History is not the past, but the meaning we make of it in the present. We live in a time of profound change. Peoples, politics, economies, and ecosystems are becoming more interdependent. History students seek to understand change itself. They ask where we come from, how we got here, and where we are headed.
Why study History at AU?
At Aurora University, our curriculum develops your skills in:
Cultural awareness
Public speaking
Research
Writing
We will work closely with you to tailor your major to your interests.
Africa in world history
American history
Ancient Mediterranean history
East Asian history

Global environmental history

Latin American history
Middle Eastern history
Problems in history
Russian and Soviet history
Senior seminar in history
Women in American history
World history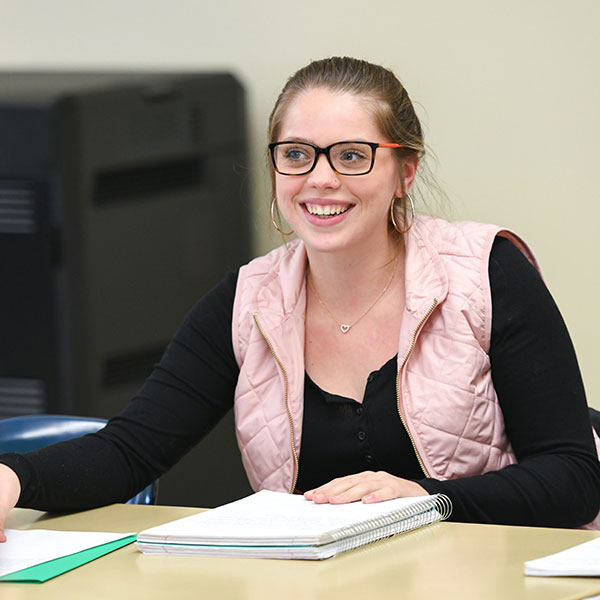 Experiential learning
You will become a historian through an intensive curriculum. Your years of study will culminate in a senior capstone project that you design around your interests. If you are majoring in history as part of the Education program, you will complete numerous immersion experiences in area schools. Additionally, you will have opportunities to study abroad, complete an internship experience, and carry out archival research. Finally, the AU History Club offers opportunities to further your understanding and connect with other students.
Career opportunities
Entertainment
Finance
Government
Law
Museums
Publishing
Teaching
An education for a lifetime
Studying History does more than teach you the skills you need for a successful career—it challenges you to see the world in a new way. A liberal arts education offers you the insight and understanding to discover what matters and lead a more fulfilling life.