History (BA)
Why study History?
We live in a time of profound change. Peoples, politics, economies, and ecosystems are becoming increasingly interdependent, bringing wrenching challenges as well as new opportunities. There is no better way to prepare to navigate such a world than to understand how people have adapted to change, taken advantage of it, and made it happen. That is what history students do.
History is not the past. It is the meaning we make of the past in the present. History students ask where we come from, how we got here, and where we are headed, drawing on the archive of yesterday to understand how to live today and how to prepare for tomorrow.
Students who major in History develop the writing, speaking, research, and critical thinking skills that make them highly employable in a wide range of exciting careers.
Why study History at AU?
The Aurora University History major is defined not only by learning about history, but by doing it. Our students become historians through an intensive curriculum that develops essential historical knowledge and cultural awareness, while constantly sharpening the communication and research skills that are indispensable to so many careers.
Our courses are stimulating and vital, covering not only essentials such as World and American history, but also such fascinating topics as African-American History, Russian History, the Middle East, Black Chicago, Global Environmental History, and many others. Regardless of the course, the focus is always on questions. History is not about memorization. It is about understanding, interpretation, discussion, and making meaning.
At AU, we are particularly proud of the intensive mentoring we offer each student in the History program. Mark Soderstrom, associate professor of history
History faculty work hard to know each student and work with them to identify and prepare for their chosen career or graduate study.
Crucial to this process is a unique three-course sequence at the core of the History curriculum. Few History programs have anything like it, particularly in its sustained focus on building writing, speaking, critical thinking, and research skills. It begins during a student's first year and culminates in a Senior Seminar Capstone research project—an impressive piece of work that makes for an ideal showcase of a student's work for prospective employers and graduate schools.
Working closely with our students not only enables us to tailor the program to their needs, but helps them to discover their passions and pursue the careers they find most meaningful. Few majors are as flexible as History, both in the ways in which students can customize their course plans, and in the variety of fields for which they are prepared to enter upon graduation.
The careers open to History majors are diverse and exciting, from those in government, museums, archives, and journalism, to those in business, insurance, and tourism, among many others. History pairs well with many other majors, including Political Science and Public Policy, Business Administration, Criminal Justice, and Communication, to name a few. Students interested in working in museums are encouraged to pursue the Museum Studies minor. Even with a second major, you'll still be able to graduate in four years.
Students who plan to teach complete the supplemental Secondary Education major. This program, which brings together coursework in History, the Social Sciences, and Education, equips students to teach History and Social Studies courses at American middle and high schools. The program provides an immersive experience for AU students in area schools to sharpen their teaching skills and network with future colleagues in the education world.
My writing has improved 10-fold, and I am much more well-read. When I say something now, I can say it with conviction. Shawn Loomis '20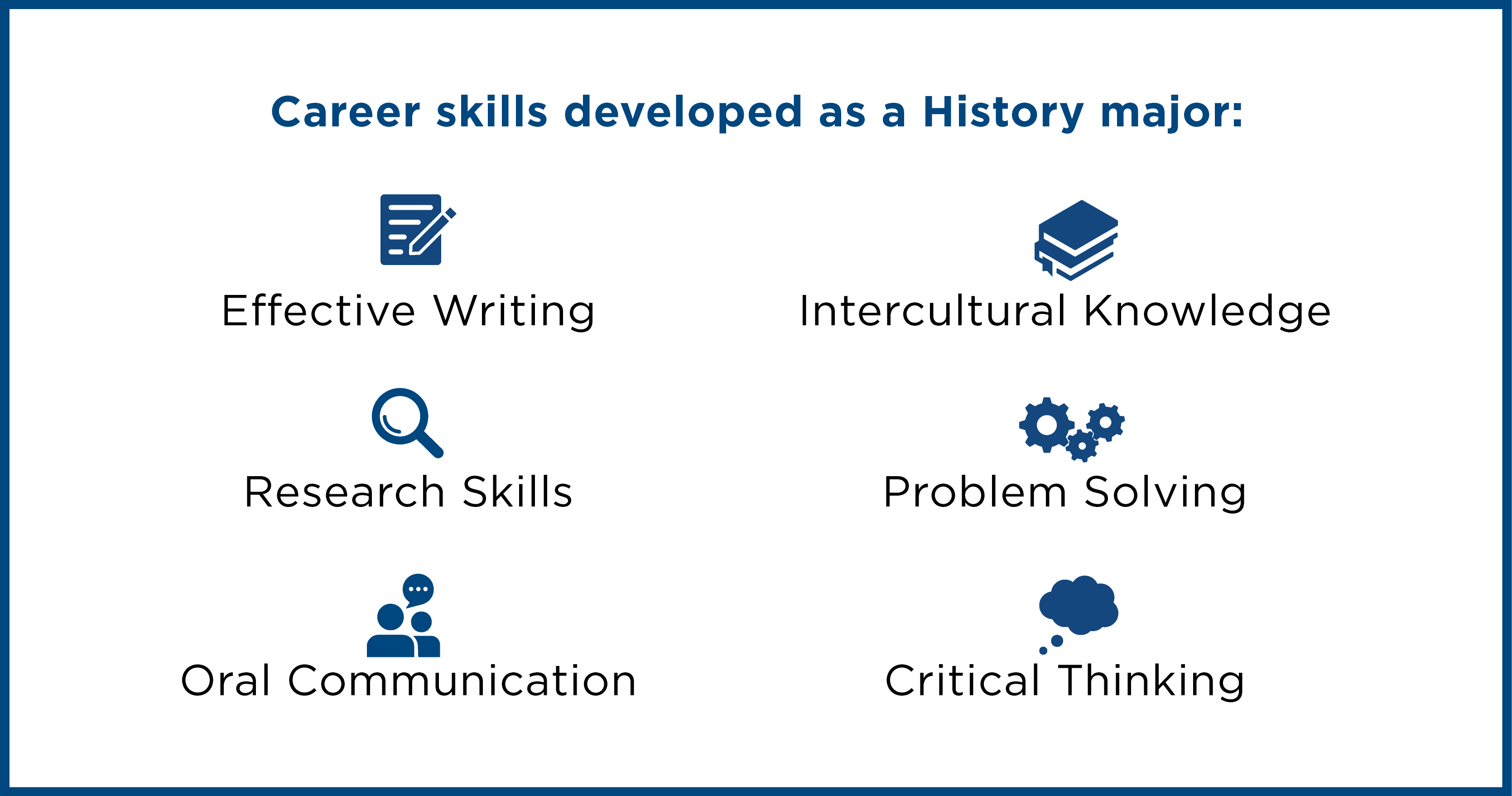 In Our Own Words: Professor of History Jerry Butters on how critical thinking is the foundation of career success
As a history major, you learn how to write, how to think, and how to discuss issues in a critical manner—and that will help you in any profession.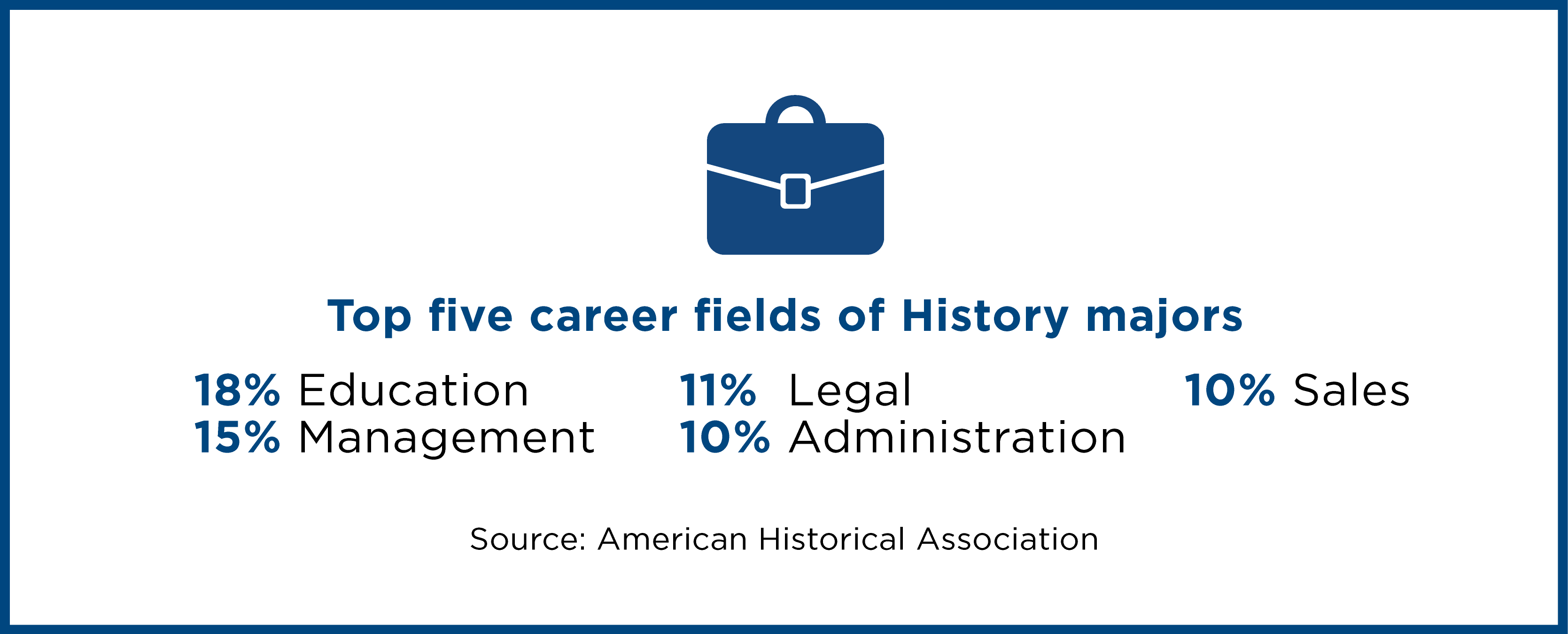 $61,820
2021 annual median salary for high school history teachers
5%
2021-2031 projected job growth rate
Source: U.S. Bureau of Labor Statistics
Curriculum highlights



Intensive one-on-one mentoring with faculty
Internships and independent research
Immersive placement program in local schools for prospective teachers
Senior Seminar capstone research project
Special topics courses
Three-course methods sequence focused on building essential skills
Topical courses on U.S. and world history
Campus opportunities




Educators Rising
History Club
Pre-Law Club
Where our recent graduates pursue advanced degrees



Bristol University, UK
Cambridge University, UK
Chicago-Kent College of Law
Dallas Theological Seminary
Georgetown University
Illinois State University
Indiana University
Loyola University
Northern Illinois University
Ohio State University
Pittsburgh Theological Seminary
University of Birmingham, UK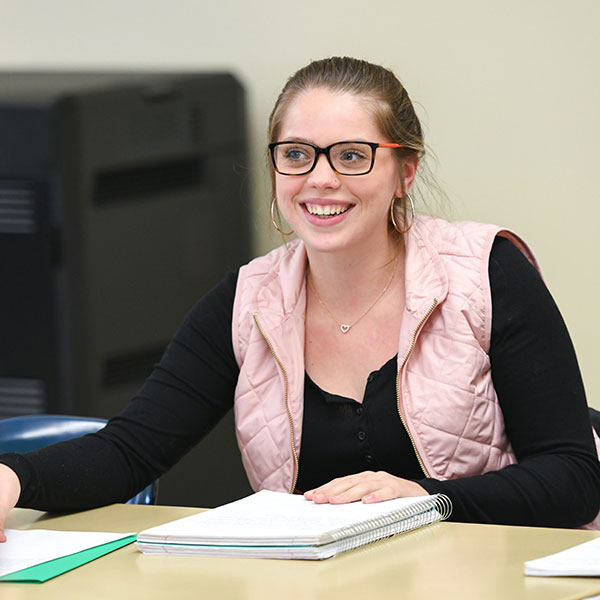 Experiential learning
AU students dig into history on campus and at local organizations. AU houses the Schingoethe Center galleries, the Jenks Collection of Adventual Materials, and the Doris K. Colby Memorial Archives, all of which provide hands-on experience for students interested in museum studies, archival work, and research. As a History major, you can pursue an internship related to your career goals, as well as travel to local and national historic sites with faculty and fellow students. These experiences not only broaden your horizon, but prepare you to enter the workforce in a wide range of industries or move on to graduate study.
Career possibilities
Archivist
Congressional aide
Consumer advocate
Customer service representative
Demographer
FBI/CIA agent
Foreign service officer
Genealogist
Historic preservationist
History teacher
Journalist
Museum curator
Peace Corps volunteer
Research assistant
Travel agent
Where our recent graduates work
As teachers:
Burlington Central High School
Carl Sandburg Middle School
DeKalb High School
East Aurora High School
Geneva High School
Galapagos Charter School
Hereford High School
Rantoul High School
Reed-Custer High School
Serena High School
West Aurora High School
Yorkville High School
In museums and archives:
Center for the Study of New Testament Manuscripts
Grand Army of the Republic Museum
Schingoethe Museum
Southampton History Museum
At businesses and foundations:
ALE Solutions
Becker Logistics
Gallagher Bassett
Illinois Student Assistance Commission
JP Morgan Chase
Turning Point Autism Foundation
United Leukodystrophy Foundation
Wheaton Franciscan Healthcare
Wheaton Title Company