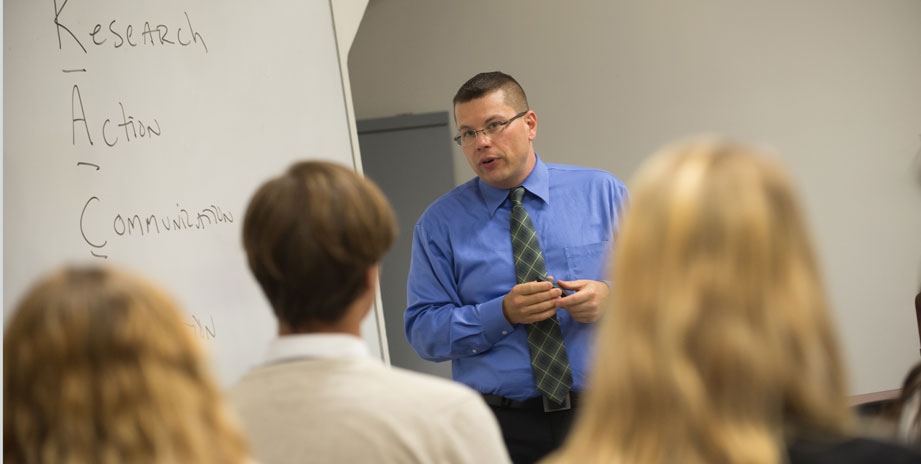 Communication and Media is one of the most versatile areas of study available at AU, leading to a wide range of exciting career opportunities. Corporate communication, public relations, journalism and media production are common job areas, but the list does not end there. Effective communication, writing and presentation skills are in demand across just about every area of the modern economy.
The study of human communication encompasses the scholarly traditions of both the humanities and social sciences, reaching back as far as Aristotle. Our program is rooted in the foundations of communication study, but geared to provide students with a deep understanding of the modern professional and media landscapes. The curriculum at AU is comprehensive, covering the main areas of the liberal arts discipline, but also allowing specialization in several key career areas. A primary component of the program is a required internship or practicum, which earns students real-world experience toward their chosen career path.
Outside of class, students can get involved in a number of student organizations and activities, including Lambda Pi Eta, the communication honors society and the student-run digital media outlet, AU Spartan Media.
In addition, the Department of Communication sponsors a number of co-curricular activities for students pursuing careers in the field of communication and media studies (contact the appropriate person for information about joining any of these groups):
For more information about the communication program, contact us.
Join our Facebook group to learn more about the department.