Graphic Design (BA)
Why study Graphic Design?
Design is an important part of all businesses and organizations. It includes making products unique and turning complex information into easy-to-understand images. Graphic designers enjoy the challenge of translating business objectives into artful assets.
Why study Graphic Design at AU?
If you can imagine it, you can create it at Aurora University. You will learn how to use the latest technology to design standout visual solutions. You will learn from expert faculty who understand the latest in consumer thinking. You will create a portfolio of work that will help you find a job immediately after graduation.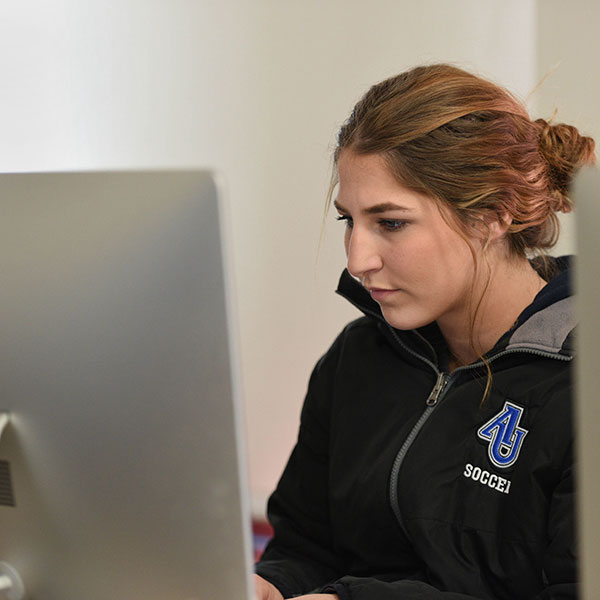 Experiential learning
The AU Graphic Design program emphasizes hands-on and digital work to develop your expertise with software and to build your portfolio.
Career opportunities
Digital designer
Graphic designer
Illustrator
Multimedia designer
Photographer
Production designer
Web designer
Prepare for your future
A Graphic Design degree will equip you with the skills employers value most: communicating your ideas, analyzing a problem, and working with others to find a solution. In a job market that's evolving faster than ever, you'll have the knowledge and tools to succeed.