Business Administration (MBA)
Why earn your MBA at Aurora University?
You can earn your MBA in one year through Aurora University's streamlined MBA Plus One program. An MBA from AU will help you develop the business skills and experience you need to accelerate your career and learn to be an effective leader.
Why earn an MBA Plus One at AU?
Aurora University's MBA Plus One is a full-time, one-year program that begins in June and finishes the following May. Classes are held during the day on the main AU campus.
The MBA Plus One program offers a comprehensive curriculum designed to give you a broad understanding of business operations and hone your problem-solving and team-building skills. You'll apply business theory and research to current business trends and real-world case studies, and you'll learn from professors who are established experts in their industries.


Choose Your Tracks
At AU, you can focus your MBA experience by choosing one of four tracks:
As an MBA student at Aurora University, you will:
The cohort becomes your team, in the classroom and through to the boardroom. You will build relationships with your fellow students that will grow with you as you advance in your career.
Pair tried and true business theory with real-world application that you can apply day one post graduation. Our faculty are experts in the professional world of business and bring that knowledge to the classroom.
The program is built heavily on real-word and simulated case studies. Classes stage business meetings as students rehearse their skills, receive feedback, and refine their presence over time.
Internships are a pivotal part of AU's MBA program. AU has partnerships with a wide range of companies and organizations that will help you gain valuable experience in your field of interest.
Tap into AU's broad alumni network to develop your career, find commonalities, and identify experts in your field.
The program matched me with an internship I was passionate about. I got the opportunity to intern for a global live-event company, and I was able to direct my class knowledge to my projects. Jamie Lopez, MBA Plus One '20
Flexible Formats
Learn more about the benefits of AU's Plus One programs.
Aurora University also offers an online MBA program for learners seeking a dynamic and interactive learning environment in a convenient and flexible format.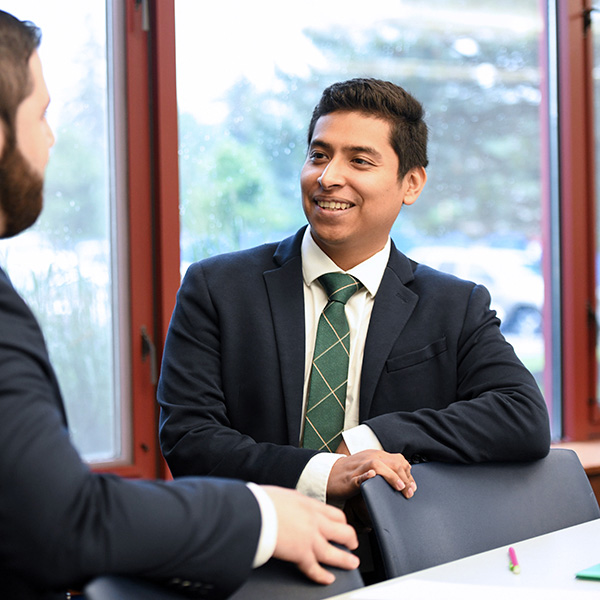 Internship experiences
Internships are built into AU's MBA program. You will have the opportunity to work with a company or organization in your field of interest that will help you gain valuable experience and connections. These immersive internships will help you enhance your problem-solving and analytical skills and clarify your work goals.
Where our students intern
Deloitte
Edelman
F.H. Paschen
Fastenal
Hurricane Junior Golf Tour
JPMorgan Chase & Co.
Kellogg's Co.
Plante Moran
TD Ameritrade
U.S. Senator Richard J. Durbin's Office
VNA Health Care
Where our recent graduates work
Accenture
ALDI U.S. Corporate
Cintas Corp.
Federal Deposit Insurance Corporation
Johnson & Johnson
Lockheed Martin Corp.
Morgan Stanley
Salesforce.com Inc.
Starcom Worldwide Inc.
Wintrust Financial Corp.
Zurich American Insurance Company