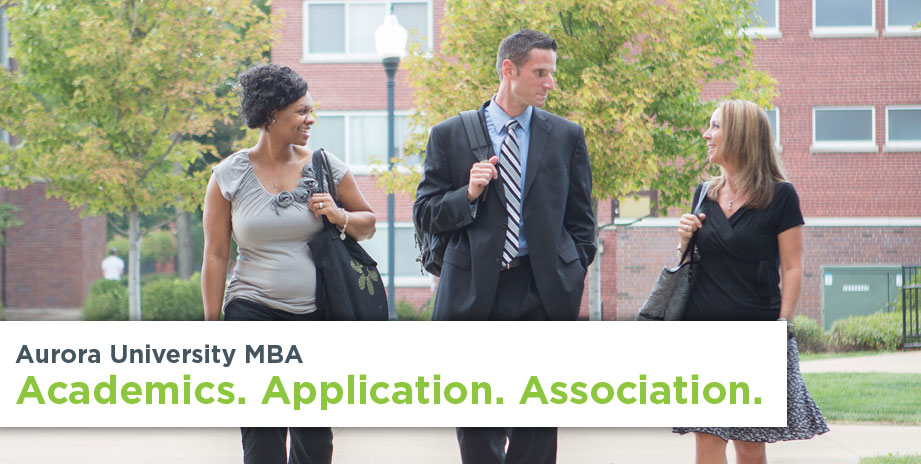 The Master of Business Administration offers a comprehensive curriculum designed to give you a broad understanding of business operations and hone your problem-solving and team-building skills.

Our programs provide a strong foundation in fundamental business concepts, including marketing, organizational behavior, finance, operations management, research, strategic management and accounting.

In all of your courses, you'll apply business theory and research to current business trends and real-world case studies, and you'll learn from professors who are established experts in their industries.

Our MBA is open to students with undergraduate degrees in business as well as degrees in other fields.
MBA Plus One Daytime Program
The Plus One Daytime Program offers a streamlined path to your master's degree through day classes held on the main campus and at AU Orchard Center. This program is a full-time, one year program
MBA Evening Program
The MBA Evening Program is designed for working adults who seek flexibility in their course schedules with evening and online classes. The program can be completed in approximately two years of part-time studies.
The MBA evening program is also offered at the Woodstock Center.
MBA Online Program
The online program provides distant learners with a dynamic and interactive learning environment in a convenient and flexible format.
For more information, please text MBA along with your name and email address to 630-326-6387 or fill out the form below.
Loading...