Indiana Jones would dig these 7 careers for English students
By Bridgitte Barclay | May 18, 2021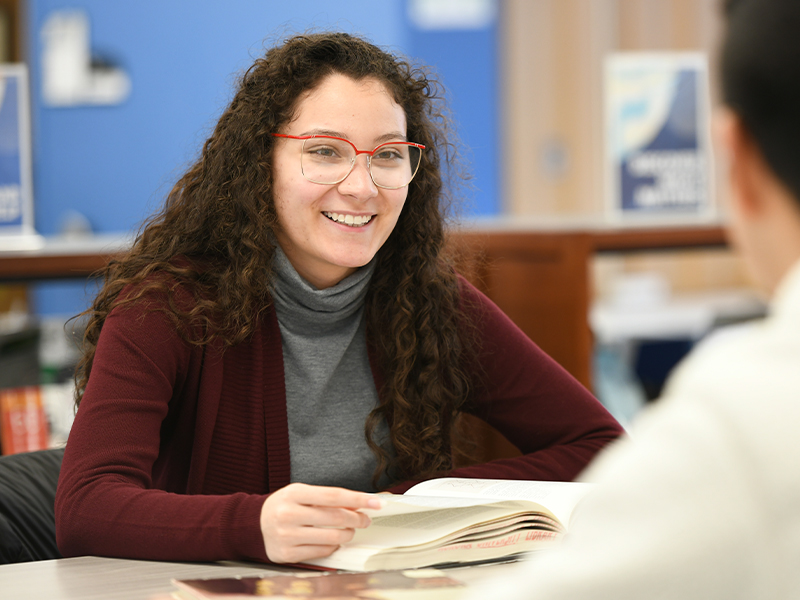 By the time I entered college, I realized that becoming Indiana Jones was not a fully viable career path. I wasn't exactly sure what I wanted to do when I was 18, but I knew I was curious, analytical, loved change, loved reading, and wanted to do something meaningful. For me, that meant an English major with a Communication minor where I could feed my curiosity through reading and writing and hone skills in various types of storytelling.
I wrote literary analyses, learned about the development of language, wrote creatively, and worked for the university newspaper. (I was sure I was going to bring down capitalism with my article on credit card companies' nefarious practice of targeting college students on campus).
As an English graduate a few years later, I worked in public relations for an educational technology start up in New York (and learned I'm not cut out for 12-hour days of schmoozing), worked as a freelance copyeditor and copywriter (and caterer) in New York and Connecticut — doing things like grant writing for a Quaker school and an adult education program, editing for MasterCard and a company that sold figurines, in-house writing for a real estate appraiser's office, and writing and editing for a business magazine — while I earned my MA in English.
Eventually, I went on to my PhD program at the University of Texas Arlington, and I now work as a professor at Aurora University, teaching, writing, and researching things I love and find meaningful. One day is never like the next. I travel, and I have adventure, so I'm still pretty close to being Indiana Jones.
About half of English majors nationally double major in secondary education and go on to teach in high schools, and the other half go into diverse careers, such as writing, editing, law, library sciences, teaching, marketing, and non-profits. At AU, our recent graduates have regularly gone on to succeed in many of these careers.
Here is my list of the top seven careers you can pursue with an English major, including careers that require advanced degrees:
Writer/Editor



The writing and editing skills you learn as an English major translate well to writing and editing professionally. As an English major, you learn about revision, openness to feedback, adaptation, and editing skills that can be applied to writing and editing for a business, publishing house, or as a freelance writer. At AU, a number of English majors have gone on to work for various websites, magazines, and businesses that require a good eye for language and the ability to revise collaboratively. Others have pursued graduate degrees in digital writing and writing/publishing.

Librarian



The research skills that students develop in the English major along with a love of books combine well for a career in library sciences. While not all library positions require a graduate degree, most librarians have a Master of Library and Information Science. With a library science graduate degree, you can work in public libraries, school libraries, university libraries, or national or business archives.

Attorney



Many lawyers are avid readers and writers. Students interested in going to law school can develop their writing, editing, and research skills as an English major while also refining the critical thinking skills lawyers need to build an argument. Many English classes also focus on social justice, further preparing students for law school. A number of AU students have gone into careers in law, politics, and public service.

Marketer



Writing in marketing, social media, sales, and similar fields requires the same kind of fluency with words, argument, and sense of audience that academic and creative writing do. AU graduates often go on to work in marketing for local businesses, armed with the communication skills they developed both in the classroom at AU and during their internships.

Nonprofit Professional



Similar to marketing, the diverse styles of writing students develop as an English major prepare them for nonprofit jobs where grant writing, fundraising, event planning, and in-house web and brochure writing are necessary. One of the benefits of working for a nonprofit is not only contributing to a cause you believe in, but also experiencing a variety of tasks that nonprofits often ask of their employees.

High School Teacher/College Professor



With a double major in secondary education, English majors can have successful careers as high school teachers. The demand for high school teachers is growing in Illinois. Students who go on to pursue a graduate degree in English or creative writing, can pursue careers as a college professor. Teaching and professorships offer job security and the ability to spend the work day reading, writing, and working with students who generally like to do the same. While tenure track professorships are harder to come by than high school teaching positions, there is a good case to be made for each, and your professors at AU can help you work through those.

Business Professional/Entrepreneur



The writing, adaptation, and critical thinking that students hone as an English major are highly valued in the world of business and entrepreneurship. AU graduates have gone on to start theatre companies, podcasts, and other creative endeavors, and work in various capacities in many types of businesses.
What is it you would like to do?
Bridgitte Barclay, PhD, is associate professor of English and chair of the English Department at Aurora University and serves on the Executive Committee of the Association for the Study of Literature and Environment (ASLE). Her book, Gender and Environment in Science Fiction (2019), co-edited with Christy Tidwell, just went to paperback, and she just published a chapter in Fiction and the Sixth Mass Extinction: Narrative in an Era of Loss (2020). She is currently writing an invited reflection for Journal of Science Fiction's Special Issue on Environment and is editing a special issue of Science Fiction Film and Television on environmental creature features.