Music (BA, Minor)
Why study Music?
Music is an extraordinary intellectual discipline that combines creativity, technique, historical awareness, and a fascinating perpetual investigation of the human condition. It takes focus, ambition, and commitment. With a major in Music, you will use your passion to express yourself artistically, learn to focus through individual practice, and become part of a team through extraordinary ensembles.
A Music degree will allow you to pursue such career paths as performing, teaching, publishing, and conducting. The skillset you will gain through the program will also prepare you for numerous careers outside of the arts. You can also still be involved in music without devoting your major to it, through applied lessons, courses, and ensembles.
Why study Music at AU?
As an Aurora University Music major, you will pursue excellence in either voice or keyboard, where both piano and organ are offered. Performance, both as a soloist and as part of an ensemble, is at the core of the Music major. You will focus on your own development in private instruction, while also discovering the specific needs of performing in a group.
The AU Music Department faculty is committed to providing you with solid academic scholarship and continuing opportunities to learn about and appreciate the many facets that music presents as a discipline.
AU's in-depth program will help you explore and develop a foundational core that combines a liberal arts curriculum alongside the study of music history, music theory, and performance. Through the guidance and mentorship of nationally and internationally accomplished professors, you'll hone your skills through sustained, comprehensive musical training and build an experience base from the moment you step on campus.
As an AU Music major, you will:
Discover your passion within the field of music and utilize the skills you develop to define your career path as well as pursue graduate-level academic studies.
Learn to communicate and connect with people and audiences of all sizes.
Develop skills that will help make you competitive in the challenging job market.
Refine your time management skills and personal discipline.
You can expand your career opportunities with a double major. If you are interested in arts management, you can choose to double major in Business Administration. Other popular pairings for students who want to pursue arts journalism are Music and Communication or Music and English. Music and Criminal Justice also pair well for a career dedicated to helping rehabilitate the prison population. And even with a second major, you'll still be able to graduate in four years.
The Music Department welcomes all majors to be involved in the program.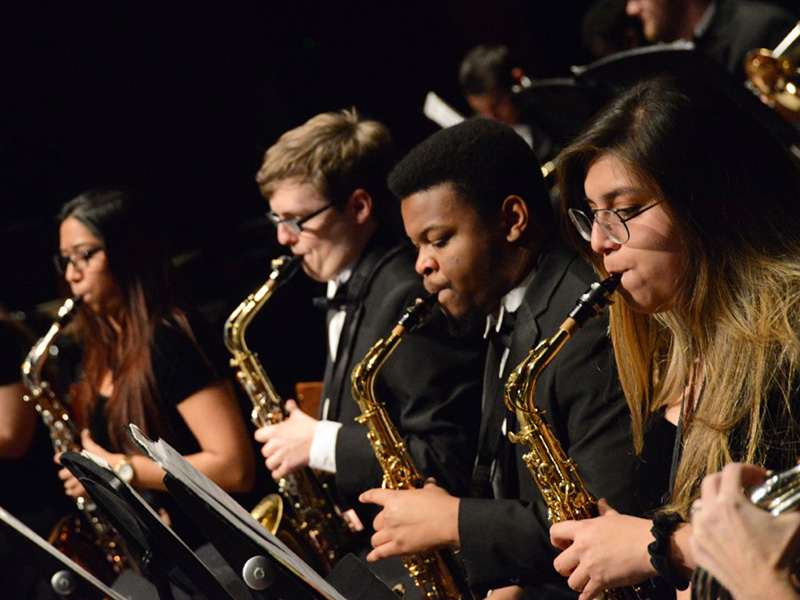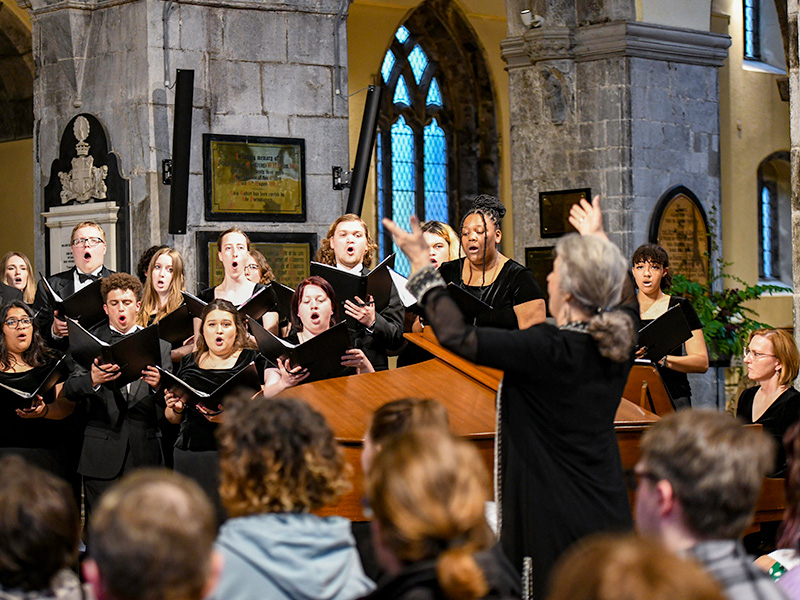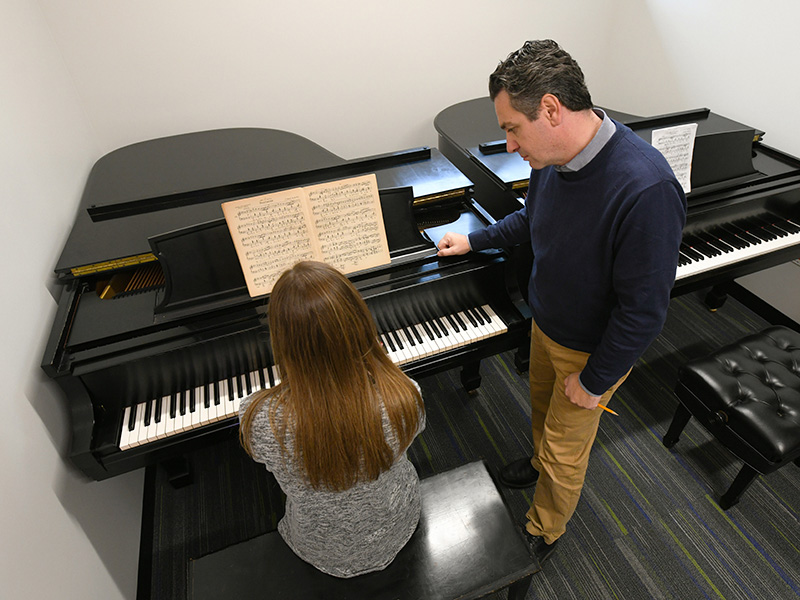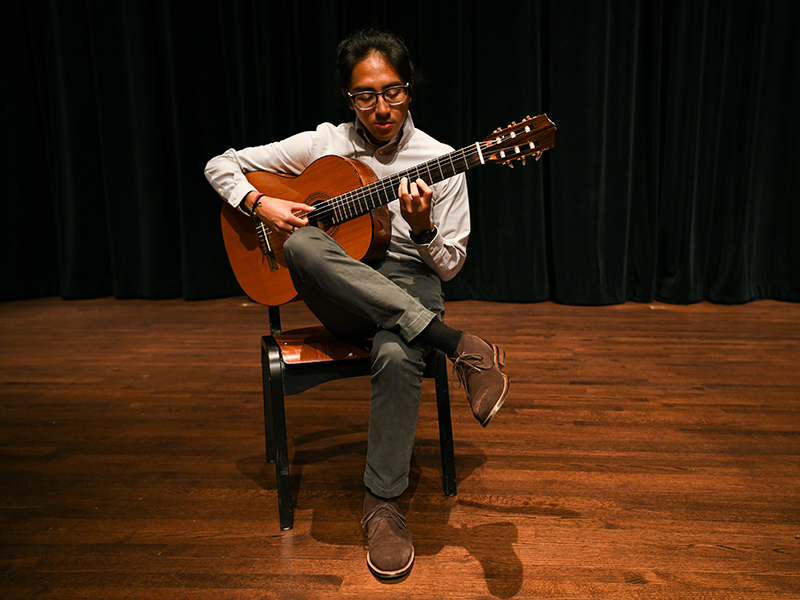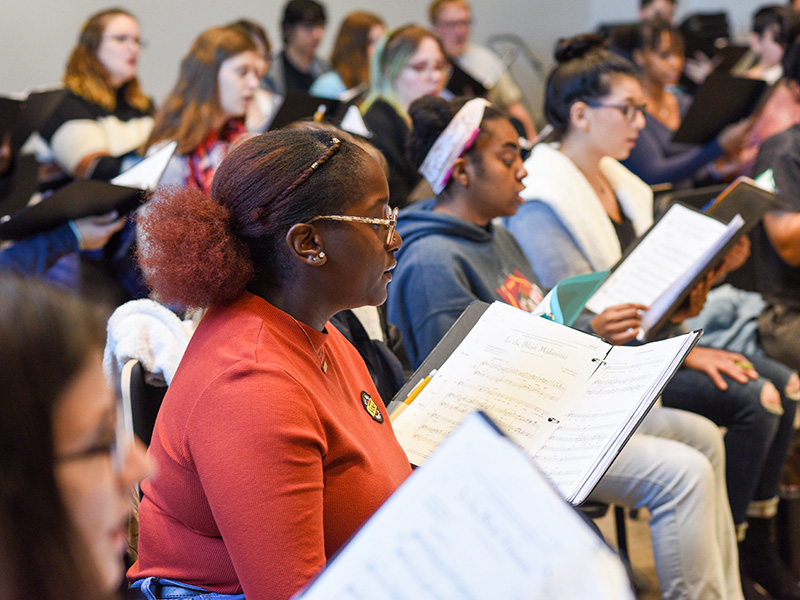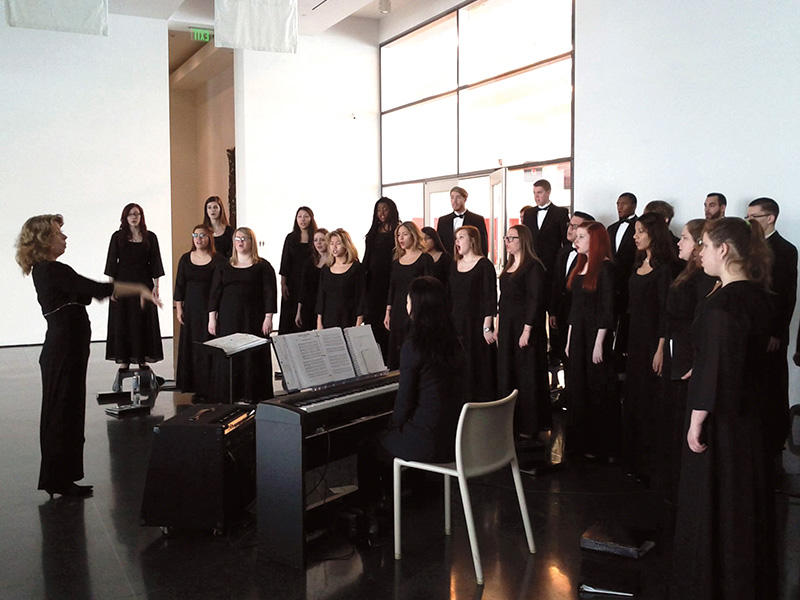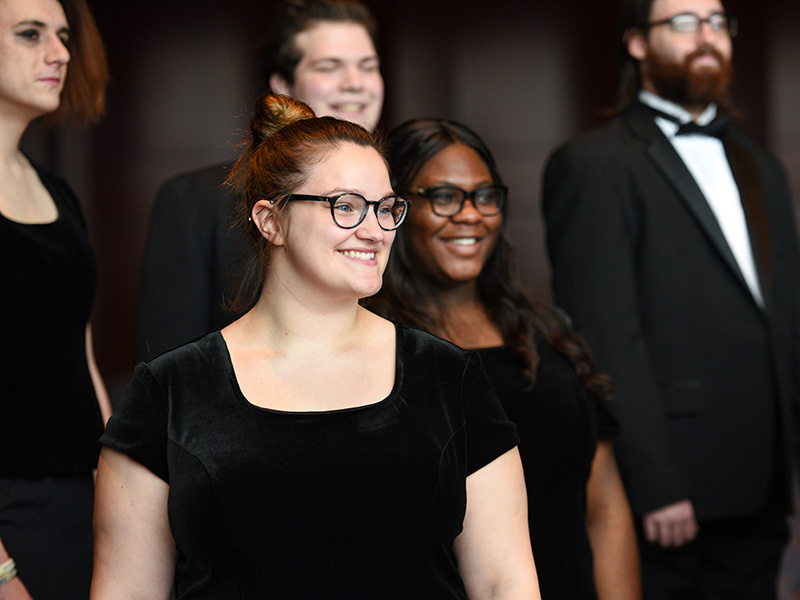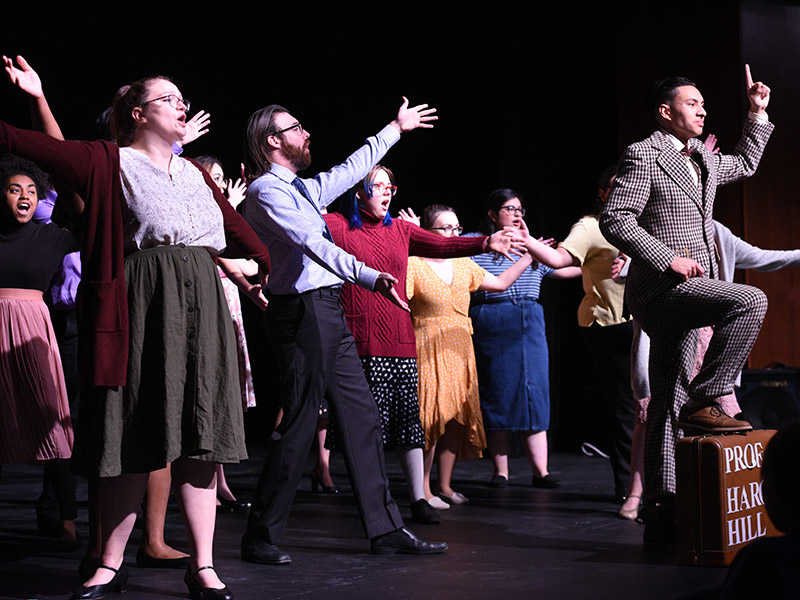 Curriculum Highlights
Conducting
Diction for singers
Ensembles
Music theory and aural skills
Pedagogy in your area
Private Instruction music history
Repertoire courses
Campus Opportunities
Aurora Singers
Aurora University Band
Aurora University Chorale
Aurora University Opera
Aurora University String Ensemble
Flute Ensemble
Musical theatre productions
SpartanCor
Student-led ensembles
AU has allowed me to combine my two loves, English and music. I knew I wanted to major in English when I reenrolled, yet I couldn't help but be pulled into the music major because of the supportive arts environment. Alyssa Gibbas '19, English and Music Double Major
In Our Own Words: Lisa Fredenburgh, Parolini Distinguished Professor of Music, on training artists for a lifetime of music
Our teachers are very accomplished musicians and have fabulous experience to impart on students. Being so close to Chicago provides students with many opportunities to perform. They have a foundation to build upon for the rest of their lives.
The music program at AU gave me the opportunities and experience to prepare for my master's degree, and start my career in teaching and accompanying. Andrew Maya '16, Collaborative pianist and private instructor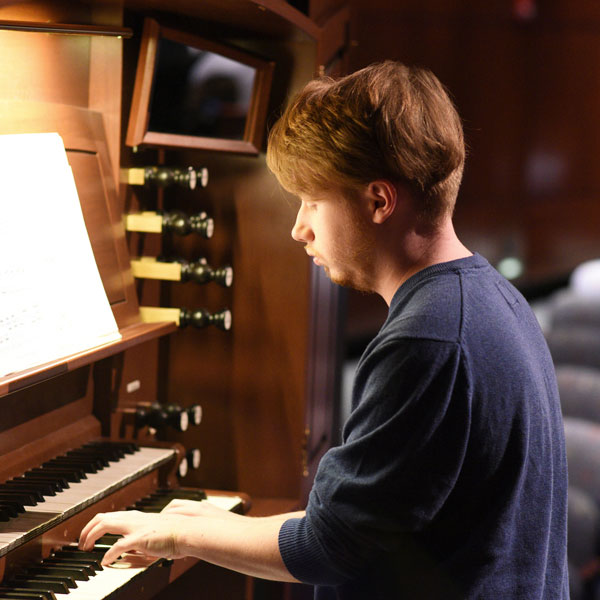 Experiential learning
Music majors perform throughout the academic year as soloists, members of ensembles, as singers, actors, and sometimes even as conductors. Each year the choirs sing in a collaborative concert with full orchestra. The senior solo recital is the capstone of the Music major.
Career possibilities
Collaborative pianist
Community development assistant
Conductor
Music editor
Music journalist
Music librarian
Music store owner
Performer
Private music teacher
Stage manager
Worship music leader/director
Career options with additional education or experience
Acoustician
Artist manager
Arts administrator
Composer
Music attorney
Music educator
Music software programmer
Music therapist
Recording engineer