Ensembles and Applied Lessons
AU Ensembles are vibrant, well-supported, and an intrinsic part of the Aurora University community. Operated as a class, musicians perform frequently in concerts and at AU sporting events, both on and off campus, depending upon the ensemble. All ensembles are provided music, folders, and performing attire. All ensembles require permission to enroll from the instructor or chair of the department. Students should contact the instructor to arrange an audition before the first week of school is completed.


University Chorale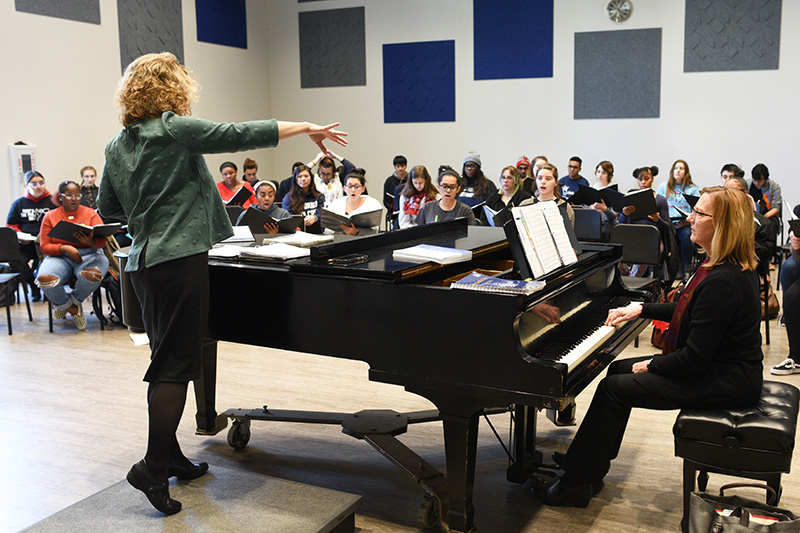 Open to musicians of all majors, the Aurora University Chorale focuses primarily on vocal skills and the creation of a unified choral sound. Members study a variety of music, ranging from medieval and renaissance to contemporary, preparing quality choral literature for performance and education. The University Chorale performs at two to three events per semester and tours in the spring at almost no cost to the students. Contact Dr. Lisa Fredenburgh for more information and to schedule an audition.


AU Chamber Choir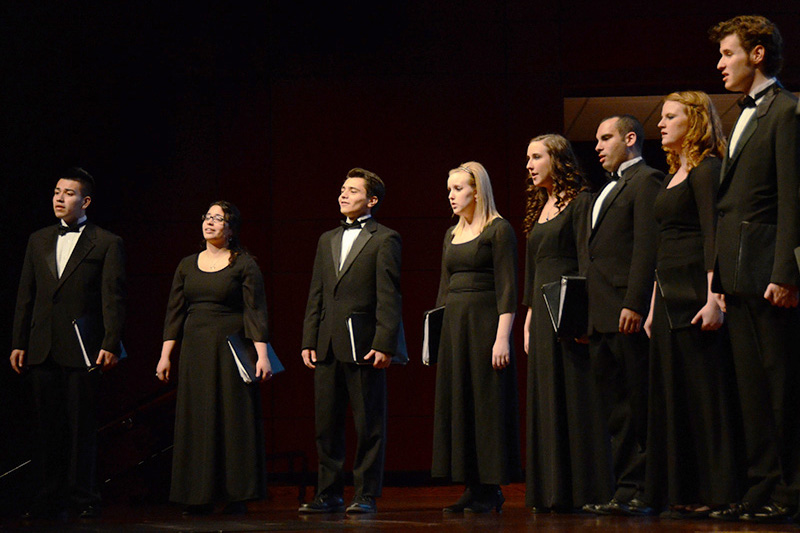 AU Chamber Choir is a highly selective small ensemble that performs exceptional literature. Members are given extra challenge and expectations to achieve. AU Chamber Choir often serves as ambassador for Aurora University, singing both on and off campus. All members of Chamber Choir are also members of University Chorale. Contact Dr. Lisa Fredenburgh for more information and to schedule an audition.


AU Band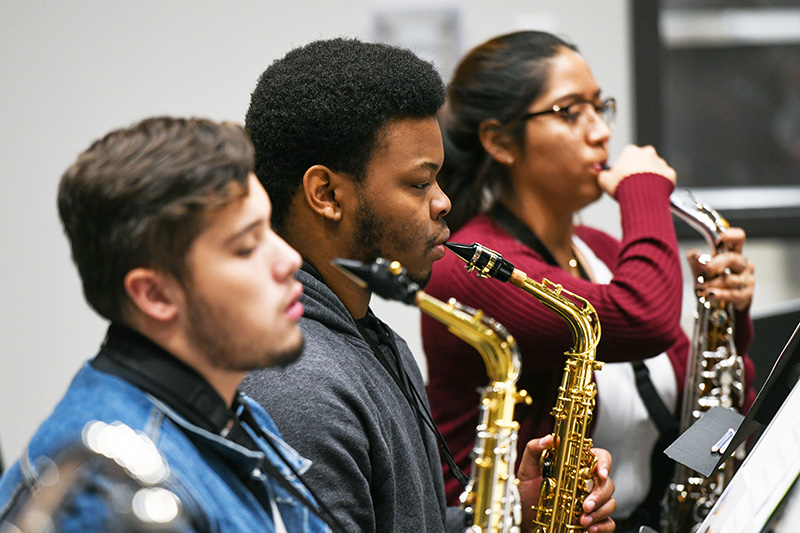 The AU Band does it all. This band performs as a pep band at football and basketball games, as well as in three concerts per year. In the AU Band, you will form friendships and have fun as you bring the Spartan spirit to athletic events. You will also build your musicianship as you perform together in concert events.


AU Flute Ensemble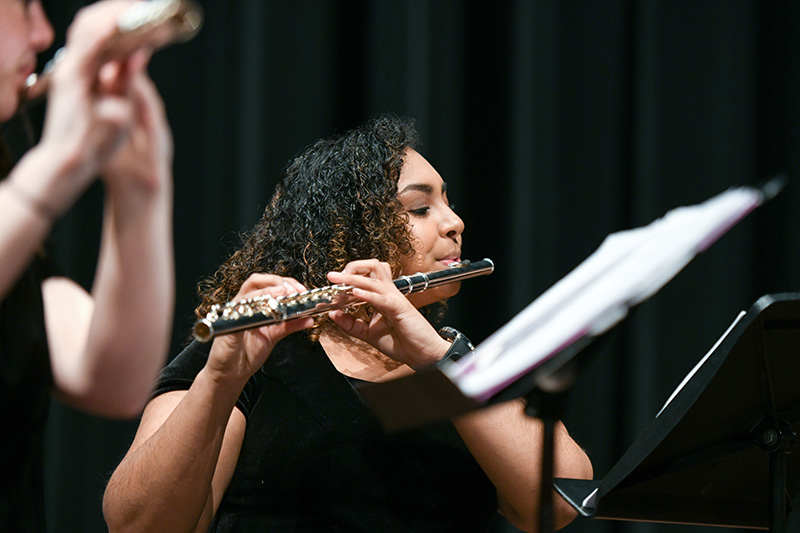 The AU Flute Ensemble is a chamber group made entirely of flutists. Students meet to explore this exciting genre while exploring new skills and reinforcing the fundamentals of flute playing. The ensemble performs three concerts per year and other performing opportunities as they come up. Contact Marie Bennett for more information and to schedule an audition.


AU String Ensemble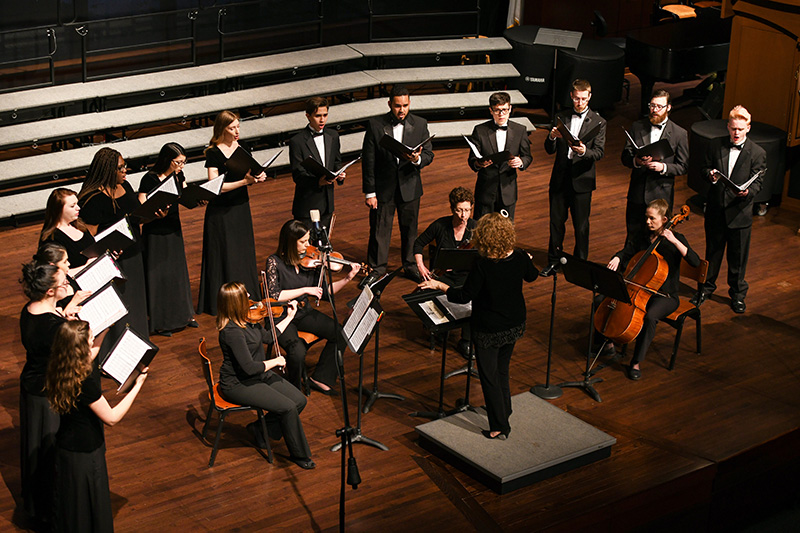 The AU String Ensemble performs a wide variety of music for strings that spans several centuries. Students advance their skills and continue to grow, making the investments in learning that all musicians make as young people. At least three concerts are performed per year. Contact Ms. Andrea LaFranzo for more information and to schedule an audition.


AU Opera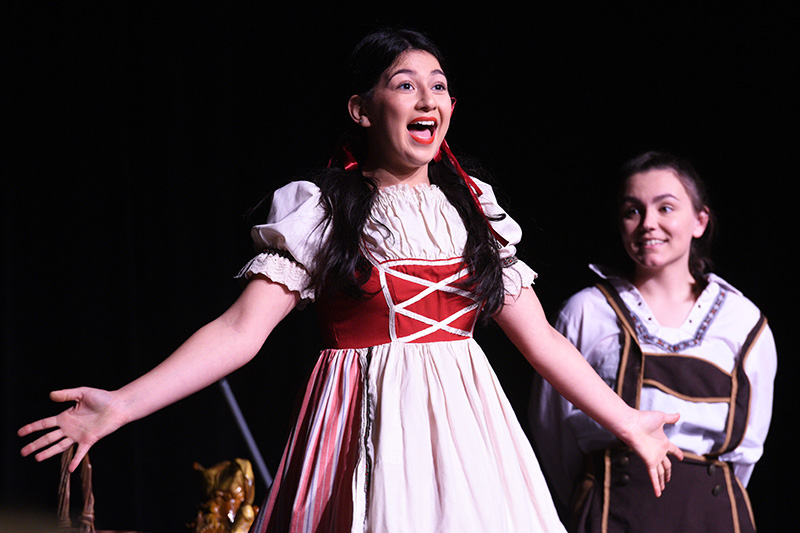 AU Opera allows singer-actors to experience, explore, and advance their skills in this important art form. All music and musical theatre majors are highly encouraged to enroll, but the course invites and welcomes musicians of any major to be a part of this extraordinary art. AU Opera alternates scenes programs with fully produced operas. Contact Dr. Mark Plummer for more information and to schedule an audition.


Student-led Ensembles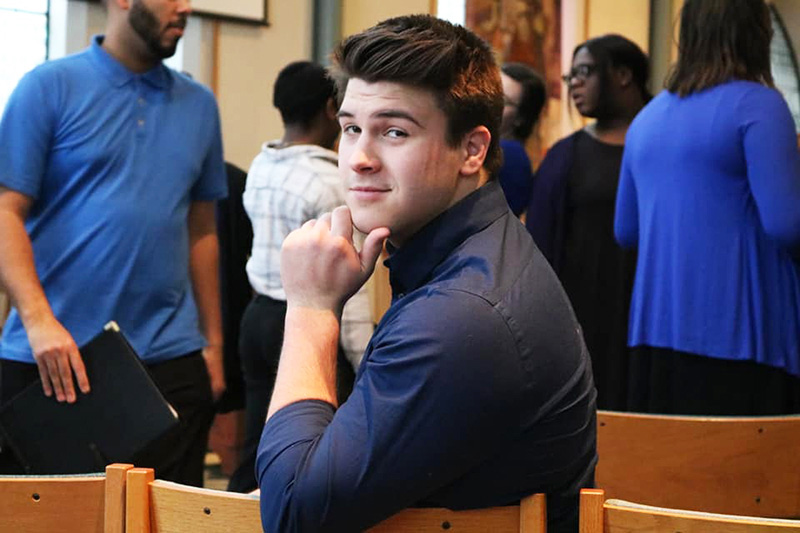 Students often take the lead and choose to start their own ensembles through the Student Activities system at AU. Whether it's creativity, passion, or a chance to gather with other talented peers, ensembles can be an incredible growing experience for students. All newly-created ensembles require a faculty advisor. For more information, contact Dr. Lisa Fredenburgh.


Applied Lessons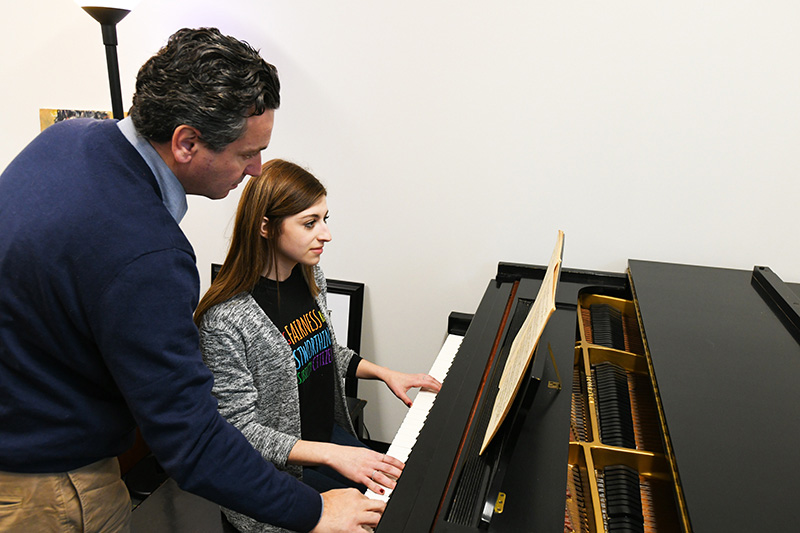 Applied lessons are an integral part of musical achievement as well as a chance to explore a new instrument. Students who have always wanted to learn piano, organ, guitar, wind instruments, strings, and of course, voice are encouraged to take these courses at no cost. The applied faculty is staffed with professional musicians who have a wealth of teaching and performing experience. Please view the faculty list for additional information. Students receive .5 credits for a 30-minute lesson or 1 credit for a 60-minute lesson.
Lessons available in:
Voice
Piano
Organ
Guitar
Flute
Saxophone
Clarinet
Trumpet
Trombone
Horn
Tuba
Violin
Viola
Cello
Bass
Contact Dr. Lisa Fredenburgh for more information and permission to enroll.


Musical Theatre Productions

The Theatre Department produces a full scale musical each academic year. All students and all Music majors are encouraged to audition and participate in these performances. Music and Musical Theatre enjoy a symbiotic relationship at AU. The mutual support that these two departments enjoy benefits students in extraordinary ways. Singer-actors regardless of which side of the genre they come from are encouraged to increase their skills in both singing and acting by taking every opportunity to perform either in Musical Theatre or AU Opera. In a musical world increasingly expecting abilities in more than one genre, honing skills in each can only benefit each person.