Computer Science (BS, Minor)
Why study Computer Science?
Would you like to program machines to enrich human lives and workplace productivity? If so, Computer Science opens doors to fields in electronics, software, cybersecurity and more.
Why study Computer Science at AU?
The AU Computer Science major is well-rounded, providing you with the fundamentals you need. These include:
Databases
Information architecture
Programming languages
Other areas that you can customize to meet your specific interests
You can major or minor in this field of study.
Artificial intelligence
Computer architecture
Database Design
Programming
Robotics
Web application development
Expand your career opportunities by double-majoring in Mathematics. And even with a second major, you'll still be able to graduate in four years.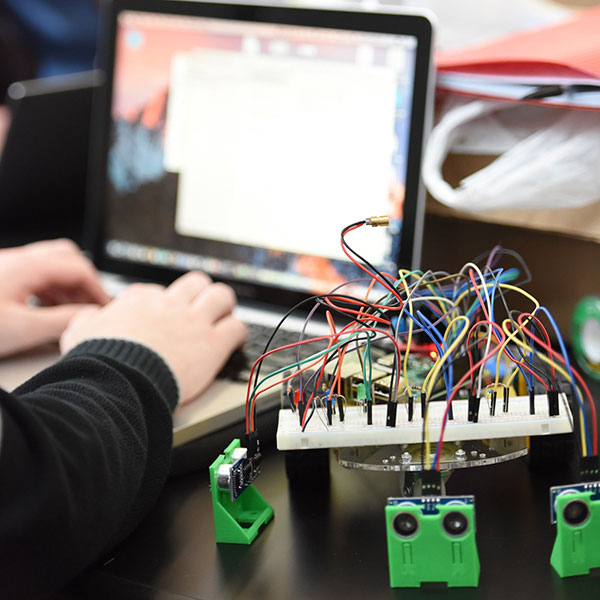 Experiential learning
Most Computer Science classes have a final project that requires intensive work. Those combine into a portfolio that will help you secure a job after graduation. And the Computer Science Club helps you plan for your career and excel in your classes.
Career opportunities
Information technology
Network security management
Programming
Software development
Get hired by the best
Applied Systems
Bosch
Enova
PSC Group