What degree do you need to be a software engineer?
October 06, 2022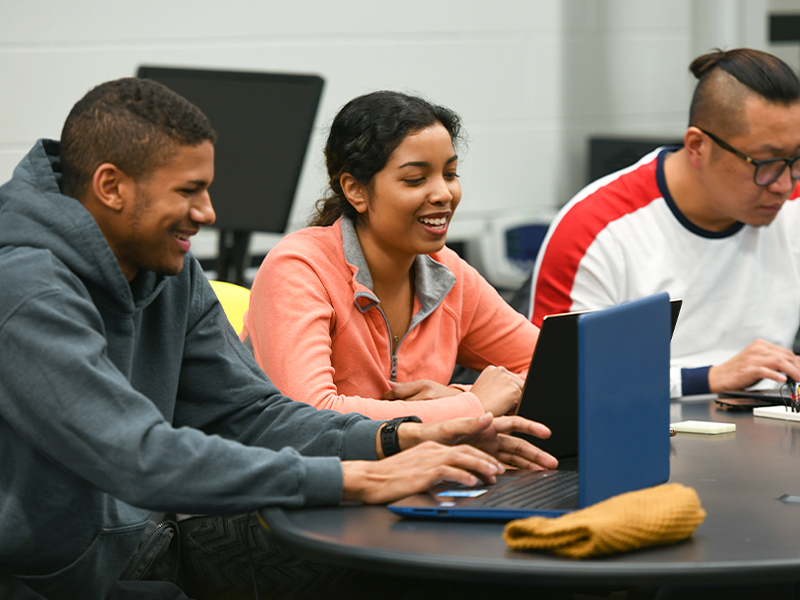 If you are thinking of becoming a software engineer, you're not alone. It's a booming field, causing programs to expand at colleges across the country. And even with more professionals entering the industry, jobs are cropping up faster than they can be filled.
The unceasing increase in mobile applications and medical software is fueling a lot of that growth, but software engineers are needed for tasks as diverse as video game development and security feature implementation. Software engineers code; debug and maintain computer programs; and develop, design, and test software systems. They also administer quality assurance checks and may help to manage computer networks.
Today's software engineers typically have a bachelor's degree in computer science or another technical or scientific discipline. Employers prefer a four-year degree over an associate's degree or certification because it provides some assurance that their workers will have been exposed to a broader computer science curriculum along with essential critical thinking, problem solving, and communication skills.
Regardless of what you study, the goal is to graduate with a comprehensive understanding of programming, software architecture, and testing. Since the field is constantly changing, software engineers must be adaptable.
Aurora University's Bachelor of Science in Computer Science degree prepares you for what employers want right now and for what is coming down the pike. In addition to learning the ins and outs of computer architecture, programming, database systems, data structures, and algorithm design, your assignments, classwork, and group projects help you develop the soft skills you need to be successful in the field, including:
Attention to detail

Creativity

Critical thinking

Problem solving

Written and verbal communication
Your AU experience also will provide access – often with guidance from your professors or adviser – to different areas of specializations. Our Computer Science major offers tracks in software engineering and information technology, allowing you to further specialize your area of interest.
You can also choose to complete an internship to gain professional and hands-on experience. Many tech companies even seek interns as a pipeline to full-time employment after graduation.
The employment of software engineers is expected to grow 22% by the end of the decade, according to the
U.S. Bureau of Labor Statistics
. The median annual salary topped $110,000 in 2020.
Ready to start preparing for your career in software engineering?
Fill out this form to learn about Aurora University.
Loading...

Sources: