Graduate and Professional School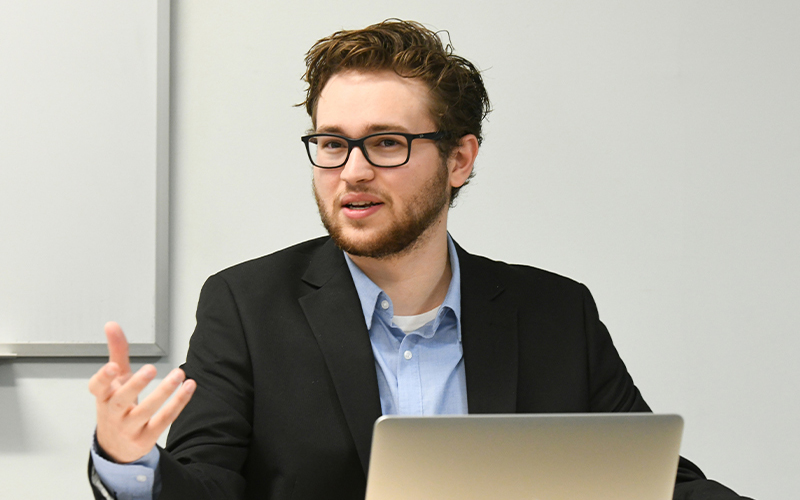 Planning for graduate school prior to your senior year will help you successfully transition from an undergraduate to a graduate student. You should determine if an advanced degree is required or recommended for professional success based on your career goals.
Career Services can help you chart your career path and search for graduate or professional school programs. Schedule an appointment with a career advisor at 630-844-5403, career@aurora.edu, or via Handshake to get started.
How to Apply for Graduate School
What to do junior year
Research programs of interest.
Make a list of requirements and deadlines for each program of interest.
If needed, sign up to take the required graduate exam.

GMAT: Graduate Management Admission Test
GRE: Graduate Record Exam through the Educational Testing Service (ETS)
LSAT: Law School Admission Test through the Law School Admission Council
MCAT: Medical College Admissions Test

Begin studying for and preparing for the exam.
Decide who you will ask for letters of recommendation.
Start preparing the documents needed for your application (e.g., transcripts, resume/CV, and personal statements).
Attend graduate school fairs and open houses for your programs of interest.
What to do the summer between junior and senior year
If required, continue studying for and take the necessary graduate exam.
Send your test scores to the appropriate programs.
Visit your schools/programs of interest.
Continue preparing the necessary documents for your application.
Begin requesting letters of recommendation.
What to do senior year
Take the required graduate exam again, if needed.
Request letters of recommendation, giving writers plenty of time to write a strong letter.
Continue to complete the necessary documents for your application.
Begin completing your application.
Have someone review the application and necessary documents.
Submit documents well before the deadline.
If part of the process, prepare for and interview for the programs.
Hear back about acceptances and rejections, and make a decision on where to go to school.
Explore Additional Tips