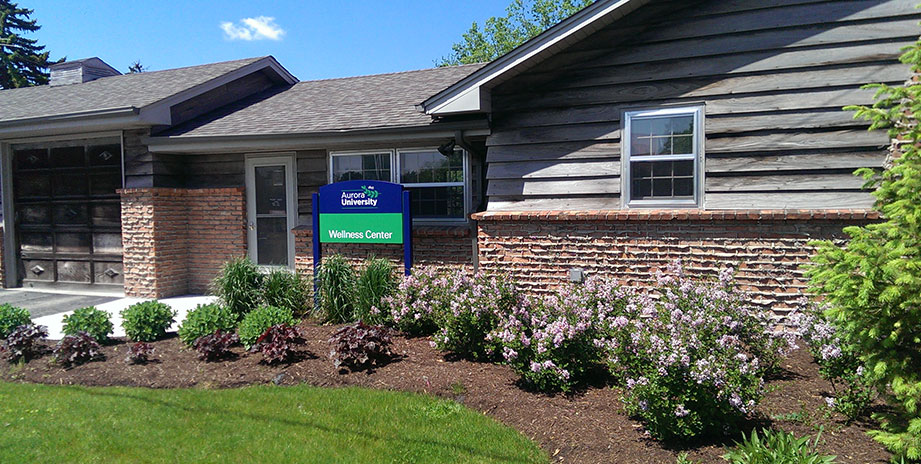 The AU Wellness Center provides college-specific nursing care and promotes health, wellness and preventive care for the Aurora University community. Care received in the Wellness Center is nurse-directed and based on physician-approved clinical protocols.
Services are free and available to all currently enrolled AU students.  However there is a smal fee for protocol-specific prescription medication offered.  You may visit our services page for a full list of clinical and prevention services provided. 
Appointments are recommended, but students may also be seen as "walk-ins" during office hours on a first-come, first-served basis.
Location
1317 Marseillaise Place (house across the street from library, #13 on this map)
Hours
Monday through Friday, 8:30 a.m. to 4:00 p.m. 
Contact
Phone: 630-844-5434
Fax: 630-844-5611
Email: wellness@aurora.edu
You do not need to be sick to take advantage of Wellness Center services.  Click on either of the two Wellness program logos below to view our prevention services.
 

Wellness Works
A program designed to encourage you to Eat Healthy, Sleep Well, Manage Stress, and Get Moving!

 

Spartan Defense
Arm yourself this cold and flu season with information on how to protect yourself!