Health Services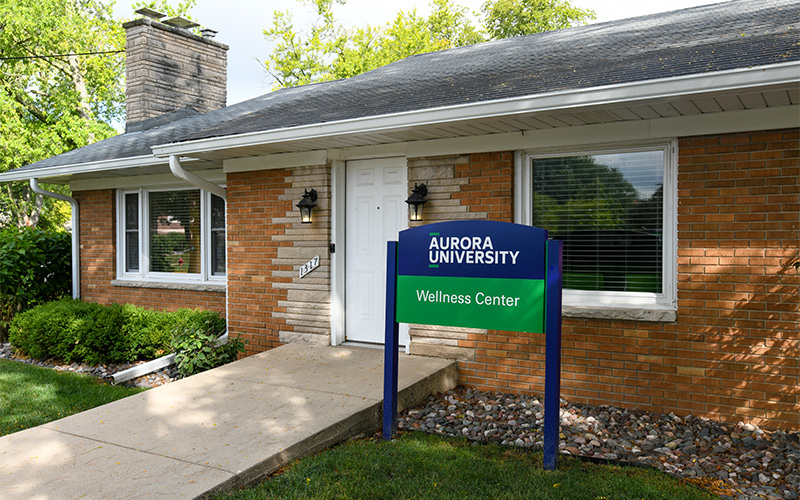 Health Services offers assessment, treatment, and follow-up care for acute illness and injuries, minor health concerns, and wellness and prevention services.
Walk-ins are welcome, however, if you are experiencing any of the symptoms listed below, please call 630-844-7500 BEFORE visiting the Health Services office.
Temperature 100.4 degrees Fahrenheit or higher when taken by mouth
Sore throat
Loss of taste or smell
New uncontrolled cough, difficulty breathing, or shortness of breath
Nausea, vomiting, or diarrhea
Fever or chills
Contact
Phone: 630-844-5434
Fax: 630-844-5611
Email: shs@aurora.edu
Location
1317 Marseillaise Place
(house across the street from the library, #41 on this map)
Hours
Monday–Friday, 8 a.m.–4 p.m.