Six questions to ask yourself before attending graduate school
By Christina Young | December 10, 2020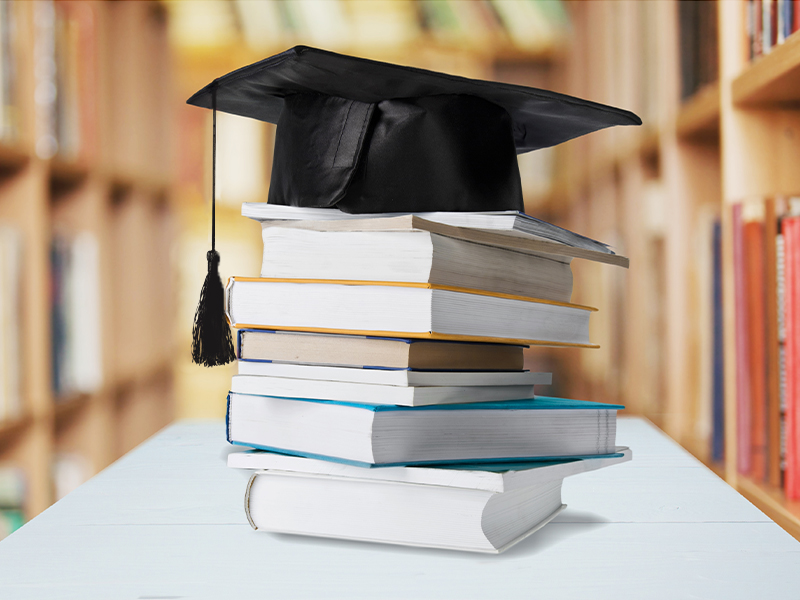 Choosing to earn your master's degree is a big decision, and a very personal one. Your choice will depend on your goals, your field of study, and your finances.
Here are six questions to ask yourself when considering if now is the right time for you to pursue an advanced degree.
Can I get a better job with a master's degree?



Whether you are looking to further your education and career in the field you are already in or you are looking to make a career change, earning a graduate degree can help you take your next steps. Ask yourself if you need a master's degree to move up in your career. Advanced degrees are common, and often required, to progress in the fields of social work, counseling, education, business, exercise science, physical therapy, and many of the health care professions. As John C. Maxwell once said, "Dreams don't work unless you do."

Will going to grad school help me build my professional network?



While completing your graduate degree, you will be joined by a group of peers who are like-minded and dedicated to success. You will work with instructors who are experts in your field and can also connect you with alumni, helping you to expand your professional network and build professional connections.

Will the information learned in the classroom be applicable to my career?



Through graduate studies, you will gain the knowledge and skills needed to become an expert in your field. This not only allows you to better position yourself for an advanced role in your career, but it also helps you retain employment during economic downturns. In fact, a recent survey by Strada Education Network found that among Americans who have lost jobs, hours, or income during the COVID-19 pandemic, people with graduate or professional degrees are much more likely to have started a new job.

Will my income increase upon completing my graduate degree?



It's no secret that having an advanced degree often leads to an increase in earnings. According to the U.S. Bureau of Labor Statistics, U.S. workers holding a master's degree earn 20 percent more in average annual salary than those with a bachelor's degree.

Can I afford graduate school?



In terms of lifetime earnings and professional development, there is no wiser investment than earning a graduate degree. As you search for the college that is the best fit, you will want to explore all of your options. Once you find the school that meets your expectations, you will want to determine how to afford that option.

Many students would not be able to experience the benefits of a graduate education without financial assistance. The Free Application for Federal Student Aid (FAFSA) will help you determine whether you are eligible for grants, federal direct loans, and alternative loans. If you are currently working, your employer may offer full- or partial-tuition reimbursement benefits, so be sure to check with your human resources department about any available tuition assistance programs. At Aurora University, we will work with you to determine what your costs will be and to identify all the resources available to you to meet these costs.

Am I ready to make the commitment?



Earning a graduate degree requires a commitment and investment in setting yourself up for future success. If you are going to grad school because you don't know what else to do, you aren't likely to get much out of it. But, if you have a goal in mind, are willing to work hard, and will dedicate the time to dive deep into your field of study, graduate school can be a rewarding experience. The sooner you decide to invest in furthering your education, the sooner you will open the door to increased opportunities for advancement.