Spartan Attic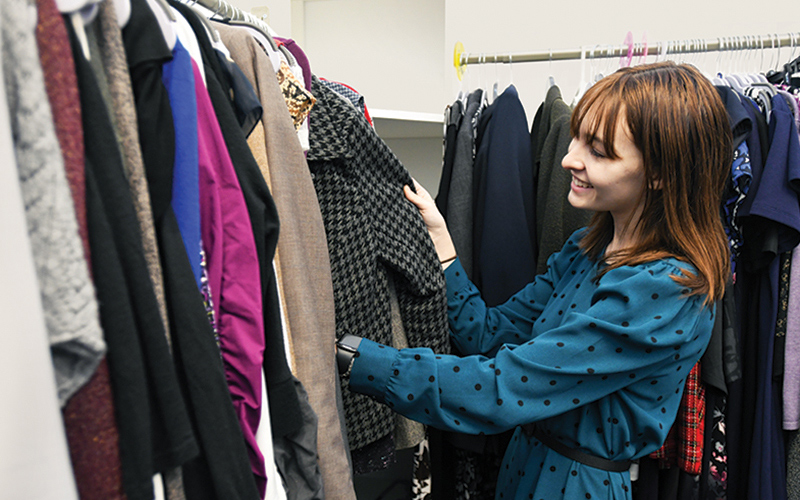 AU is committed to ensuring that students are prepared for their transition from campus to career, graduate school, or service. Spartan Attic is an on-campus clothes closet that provides complimentary professional clothing, shoes, and accessories. Click here to read more about how the Spartan Attic helps students dress to impress.
If you are interested in supporting this effort, see the list of needed items here or view the Amazon Wish List. If you would like to donate gently used professional clothing, contact the Career Services at 630-844-5403 or email career@aurora.edu.
Spartan Attic is located in the Kimberly and James Hill Center for Student Success, which is south of the parking garage. Students may drop in during regular business hours (8 a.m.–5 p.m.) or by appointment.