Undecided? Here are four steps to choosing a major
By Matthew Kneller | March 03, 2022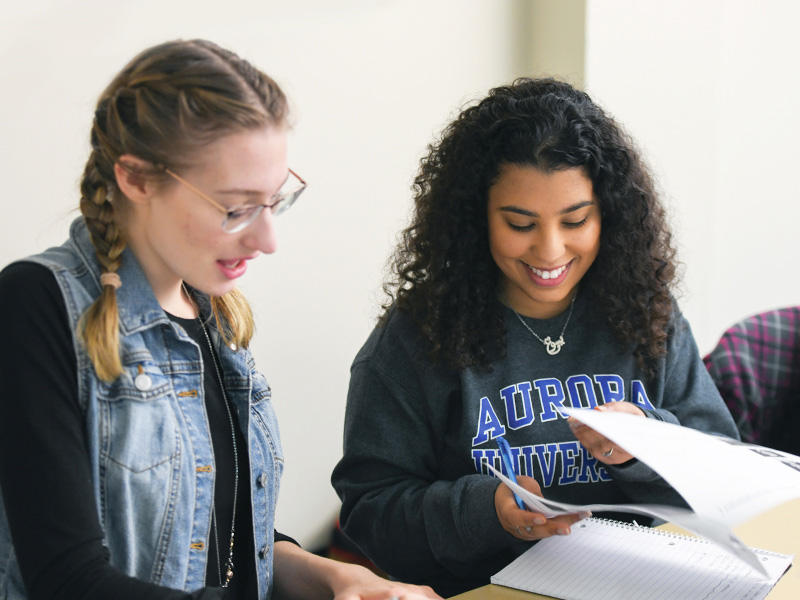 You may feel some pressure to choose a major when starting college. You're not alone.
Almost two-thirds of college students feel overwhelmed by the process of selecting a major and about half are unsure of their career path when they start college, according to one higher education survey.
Choosing a major is a big decision that will play a major role in your life's journey. If you are not sure where to start, here are four steps to help you decide your major.
Get to know yourself.



To start, it is important to take some time to think about your strengths, interests, and values. Consider some of the following questions:

What comes naturally to you? What activities or tasks do you learn quickly, and what talents have set you apart from others? Think about the kind of work that others have complimented you on.
What tasks or projects are difficult for you to stop working on, and what activities make time fly for you? Are there activities that really energize you? And what do you find yourself daydreaming about when you're not doing it?
What motivates you to succeed?
What kind of impact or change would you like to bring about in your community or the world?



Narrow down your options.



Once you have thought more about the kind of work you find enjoyable and rewarding, you can focus on specific major programs. Knowing what you don't want to do and what you don't like is valuable as well and can help you easily rule out a large number of major programs, further narrowing down your options.



Consider the different career opportunities.



Now that you are working with a shorter list, take a little time to learn about the careers available to graduates of these major programs. Some programs have a much more obvious and direct link to a career field than others. These programs are often designed very carefully to provide you with the knowledge and skills you will need to pass certain exams or licensure requirements in order to enter those fields. Nursing, Education, and Social Work are a few examples.

There are many major programs built on a more general set of skills that are applicable to a wide range of professions. Majors such as English or Communication will develop your strengths in writing, speaking, and creativity. Majors in Psychology or History will build your research skills and your understanding of human behavior. And majors such as Health Science and Chemistry open doors to a wide variety of careers in medicine and other industries.

It may also be beneficial to attend a Sundays @ 7 Career Conversations with Alumni series event. During these 45-minute virtual conversations, you can connect with alumni to learn about how they chose their major, their career path, and insights into specific industries and how to get hired.



Try before you declare.



A final exploratory step is to take a class in one of the majors you are considering. Many major programs include introductory courses that are open to all students. This will help give you an idea of the type of content and skills you will learn if you choose to pursue the major. Some introduction-level courses, such as AU's Introduction to Healthcare course, also provide an overview of the career possibilities in that field.

Be sure to talk to your academic advisor about potential courses you're interested in, as the class may be able to meet a General Education requirement or count as a general elective toward the credit needed to graduate.



Matthew Kneller is director of general education and associate professor of communication at Aurora University.