Connect to Campus Resources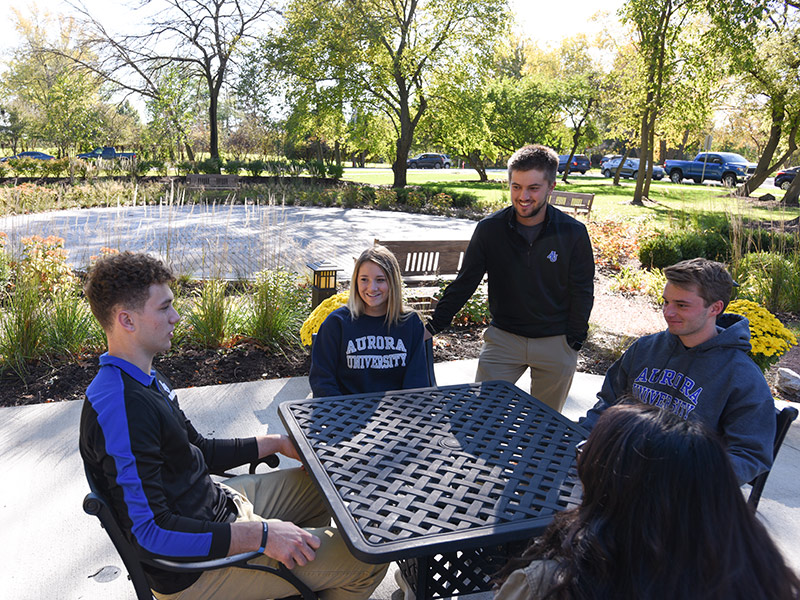 At the Wackerlin Center, our goal is to create an environment in which every individual at AU feels an authentic sense of belonging and empowerment. As part of this ongoing work, we offer the following resources to support students, staff, and faculty.
Libby's Place is an on-campus food pantry available to students who are in need of food or toiletries.
The Office of Black Student Initiatives supports the experiences of Black students by promoting academic excellence through mentorship and advising, creating programming that promotes cultural awareness, and offering trainings that develop campus cultural competency.
The Office of Latino/a Student Initiatives provides students with educational, social, and leadership opportunities. These opportunities promote self-awareness, celebrate the Latino/a experience, and help students develop individual success plans and connect to resources on and off campus. 
The Bias Incident Response Team (BIRT) is a diverse group of staff that promotes a welcoming and inclusive campus climate by educating students, staff, and faculty about both the meaning of bias and the potential harm that unexamined biased behavior may cause in the AU community. The team also serves the community by responding to incidents of bias that negatively impact or harm any student(s).
Diversity, Equity, and Inclusion
AU pledges our best efforts to embrace diversity, advocate for equity, and practice inclusivity. DEI committees across campus have been identified to help support and execute this commitment.
The University Chaplain is here to help students grow in their faith and take part in experiences that will help them cultivate their beliefs as well as see and value the perspectives of other spiritual traditions.
Our Housing and Opportunities that are Useful for Students' Excellence (HOUSE) liaison is available to help provide information and resources to students who are struggling with housing or food insecurities.
Holistic Wellness
In partnership with AU's Wellness Center and the Chaplain's Office, we assist in promoting holistic wellness (emotional, mental, physical, and spiritual) on campus by promoting resources, hosting workshops and retreats, and engaging in conversations. 
Tango's Pantry is a student-run, on-campus pet food pantry that offers free dog, cat, and fish food. The pantry is available to students every third Tuesday and Thursday of the month in the Wackerlin Center and is sponsored by Unleashed, AU's Human-Animal Studies student organization.
Questions?
For more information, contact Justin West, executive director of the Wackerlin Center for Faith and Action/chief diversity officer, at 630-844-5142 or juwest@aurora.edu.