Housing Support and Care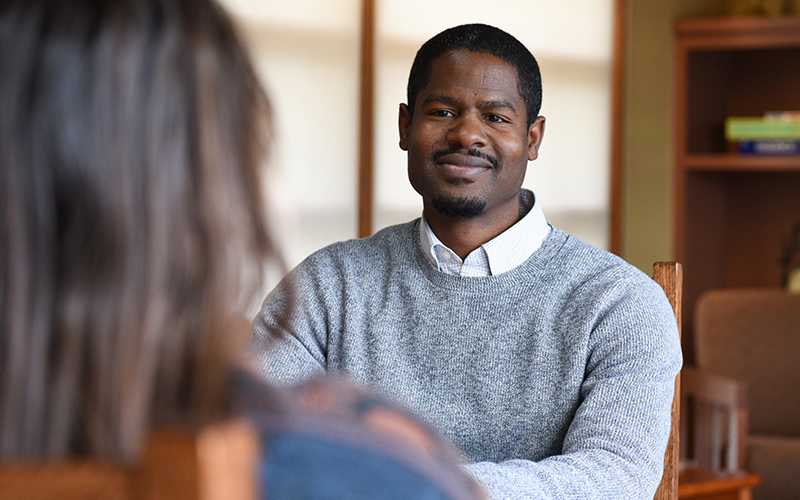 At AU, we understand that life can be challenging and, at times, you may need additional support. That's why we're dedicated to helping connect you with the resources you need to succeed during your time here and beyond.
If you are struggling with housing or food insecurities, our Housing and Opportunities that are Useful for Students' Excellence (HOUSE) liaison is available to help provide you with information and resources.
The HOUSE Liaison acts as an intermediary between a homeless student or student in care and campus services, including financial aid, student support, and residence life. This includes assisting with applying for and receiving federal and state financial aid and services, as well as providing information about the services and resources available on campus, locally, statewide, and at the federal level.
AU's HOUSE liaison is Justin West, Executive Director of the Wackerlin Center for Faith and Action/Chief Diversity Officer. You can contact him directly at 630-844-5142 or juwest@aurora.edu.
The HOUSE liaison will work with you to develop a plan to provide access to on-campus housing or suitable off-campus housing between academic breaks.
The HOUSE liaison trains AU's faculty and staff to identify students experiencing homelessness and to refer those students to the liaison. The liaison is also responsible for gathering and reporting key data on this student population to the Illinois Board of Higher Education, including the graduation and retention rate of homeless students and students in care enrolled at AU, and the number of homeless students and students in care enrolled at AU each year.
Contact the HOUSE Liaison
Justin West
Executive Director of the Wackerlin Center for Faith and Action/Chief Diversity Officer
Phone: 630-844-5142
Email: juwest@aurora.edu