Human-Animal Studies students open on-campus pet food pantry
February 20, 2023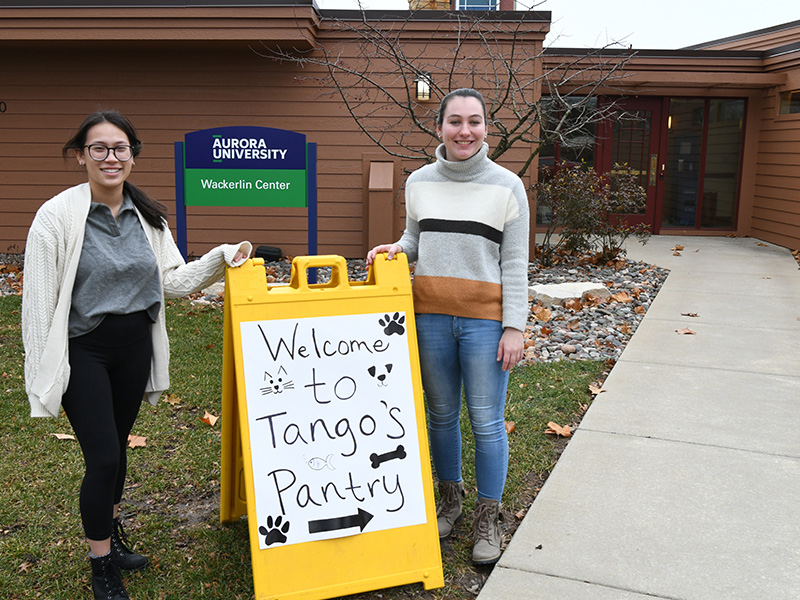 Spartans with animal companions now have a new source for dog, cat, and fish food. Tango's Pantry, a student-run, on-campus pet food pantry, recently opened in the Wackerlin Center for Faith and Action.
The pantry came to fruition as part of an animal welfare course project created by Madisyn Byerley '25, Kennedy Keaton '24, Madison McCalley '24, and Tatiana Stephenson '25. The course, taught by Professor Jane Davis, chair of human-animal studies, requires students to develop an idea that promotes animal welfare and to create a plan of implementation.
"The presence of animals within households allows for a way to form important emotional bonds that reduce stress, lessen symptoms of mental health disabilities, and provide physical and mental support," explained Stephenson. "We believe that this pantry is important as it offers a safety net for students who need help with both food and pet supply access. The goal of the pantry is to lower financial stress on students by giving them access to the valuable resource of food for their dogs, cats, and fish."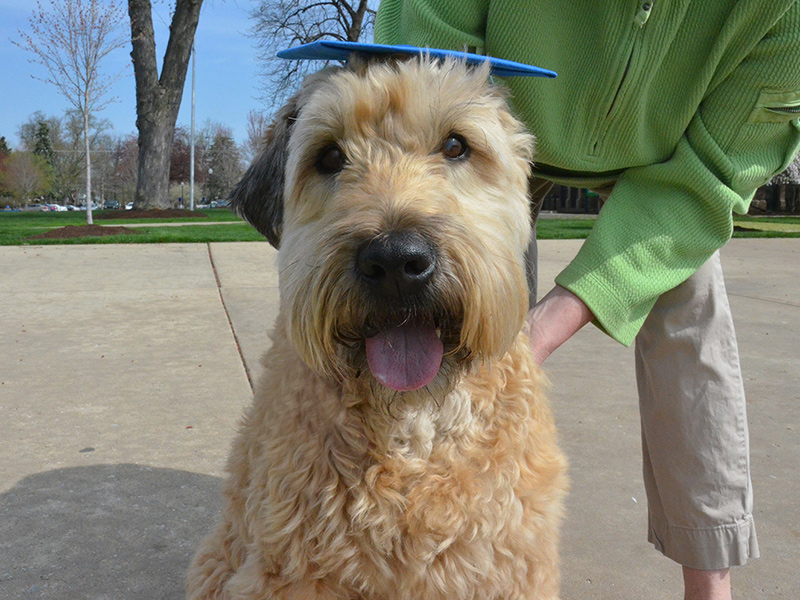 The new pantry pays homage to Tango, President Rebecca L. Sherrick's beloved dog who frequently visited campus until he passed away in 2021.
"We thought naming the food pantry after Dr. Sherrick's dog was a heartwarming way to honor him," said Stephenson. "We know how beneficial Libby's Place is for students in need of food, and with the addition of Tango's Pantry, we hope to help make sure AU students have the necessary resources to take care of themselves and their pets."
Unleashed, AU's human-animal studies student organization, is sponsoring Tango's Pantry. The students working on the class project are executive board members of the club. They also plan to solicit donations from businesses that supply overflow or unsellable pet necessities, as well as collect donations from the wider community.
Tango's Pantry will be available for AU students every third Tuesday and Thursday of the month from 9:30 a.m.-12:30 p.m. in the Wackerlin Center.