Reflect and Study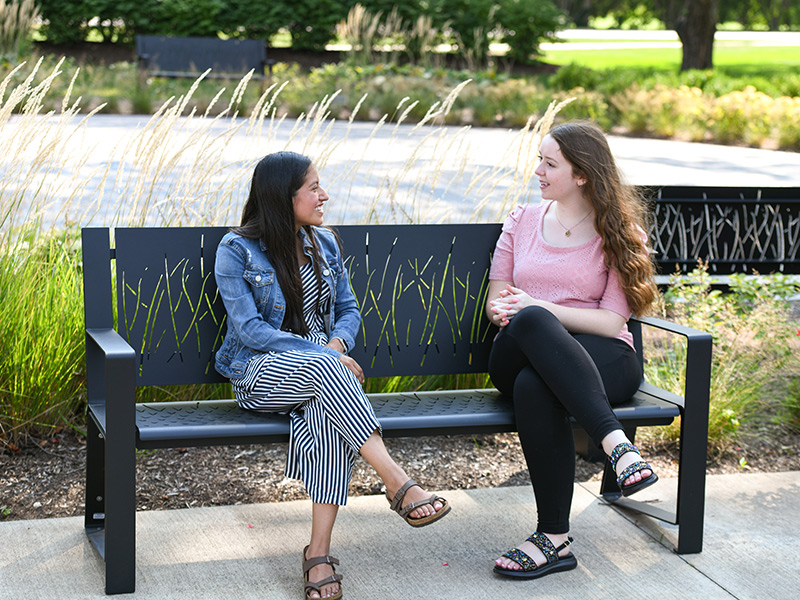 The Wackerlin Center is housed in a prairie-style building purposefully designed to create a quiet, outdoorsy, retreat-like environment. Our comforting and peaceful indoor and outdoor spaces allow visitors to reflect and have intentional conversations around subjects that matter most. TheWackerlin Center can also be requested for after-hour use if needed.
Quiet Study Spaces
Students can find cozy, quiet spaces for individual and group study, including a private study room and plenty of lounge seating. 
Reflection and Meditation Rooms
Three rooms are available for calming, centering, praying, meditating, or other practices that help reduce anxiety and encourage reflection. 
Located outside of the Wackerlin Center, the labyrinth is both a symbol and a tool for the AU community to use for purposes of meditation, reflection, and vocational exploration.
Questions?
For more information, contact Justin West, executive director of the Wackerlin Center for Faith and Action/chief diversity officer, at 630-844-5142 or juwest@aurora.edu.