Art Space
Origami Box Lantern Lights
These hand folded origami box lanterns will add warmth and color to any room! They are easy to make and joyful to look at!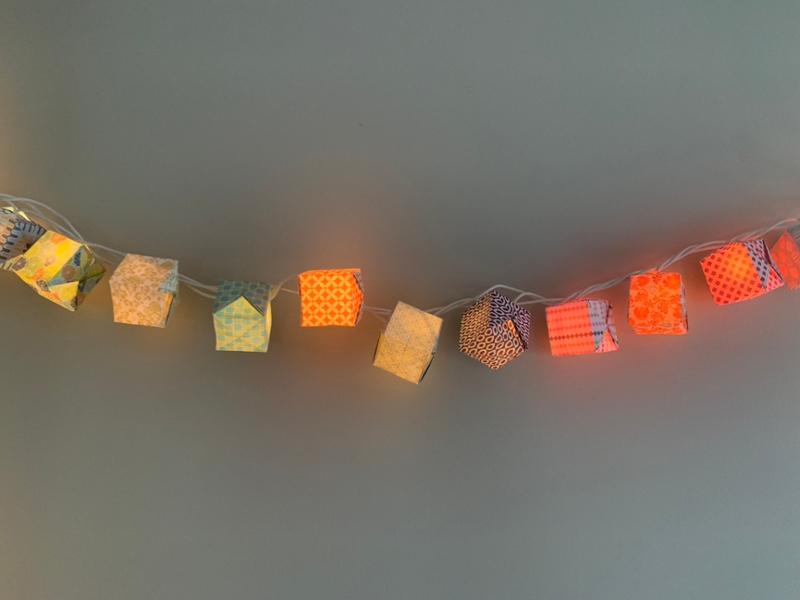 Step 1: Learn how to fold the boxes! There are printed instructions inside each kit. You can also watch our tutorial video on YouTube.
Step 2: Fold the number of boxes you want for your string lights. Then, simply slip an origami box over each light bulb!
How do I get my art kit?
Pick up a kit from baskets located at Phillips Library

or

the Spartan Spot.
E-mail us at museum@aurora.edu and we will ship a kit to you at no cost!
Kits are FREE and available for ALL AU students! Kits include origami paper and instructions only. String of lights not included (repurpose your holiday lights!).
Win a prize!

Enter our raffle for a chance to win a self-care gift basket filled with goodies like hot cocoa mix, cozy socks, and an aroma infuser! To enter, send us a photo of the lantern lights in your room (e-mail us the photo at museum@aurora.edu).
Previous Art Spaces
Gratitude Cards & Zentangling
World Gratitude Day is September 21st! What better way to celebrate than with this workshop? Thank a person in your life with a card - and learn the art of meditative zentangling at the same time! Zentangling is a mindful drawing technique you can use to decorate your cards with beautiful hand-drawn designs.
ALL materials will be provided!
Date + Time: Wednesday, September 16, 2020 @ 12-1 PM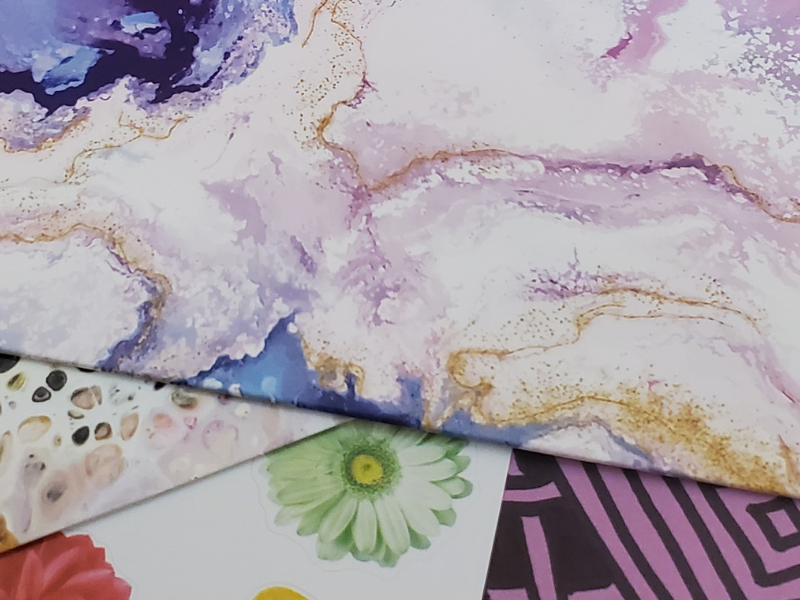 Dot Painting Workshop
Join Katie Scarlett Coan (AU '11), one of the artists featured in our Art in the Time of Coronavirus exhibition, as she demonstrates how to dot paint. Dot painting is a type of meditative painting produced from a dotting stick (such as a toothpick, make-up brush, or pencil) that leaves recognizable "dot" marks on the canvas.
ALL materials will be provided!
Date + Time: Wednesday, September 23, 2020 @ 6:30 PM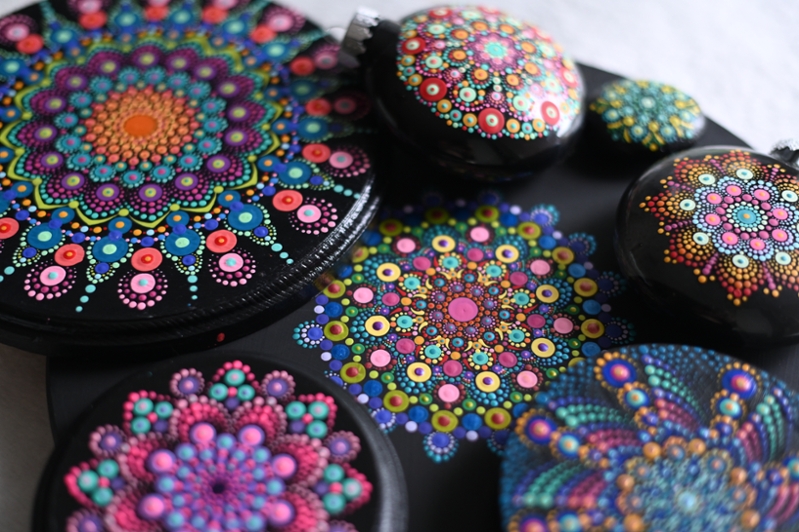 Beaded Lanyard for Mask
Wearing a mask in public is a necessity these days. Why not accessorize while you're at it? Bring more color (and convenience!) into your life. A lanyard will allow you to hang your mask around your neck when you're not wearing it - making it easier to access when you need it!
ALL materials will be provided!
Date + Time: Wednesday, October 21, 2020 @ 12-1 PM