Schingoethe Center of Aurora University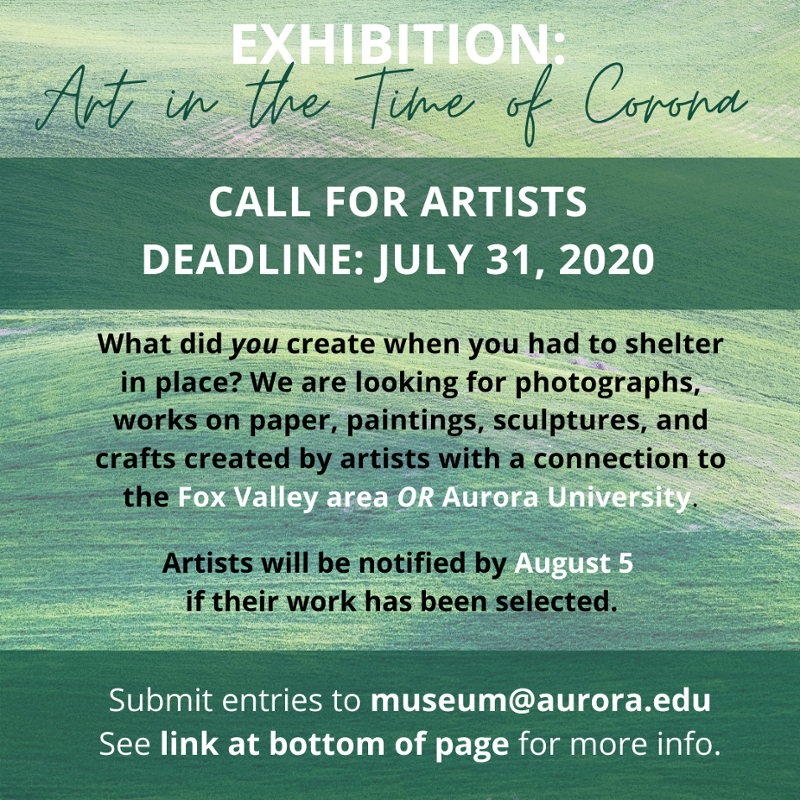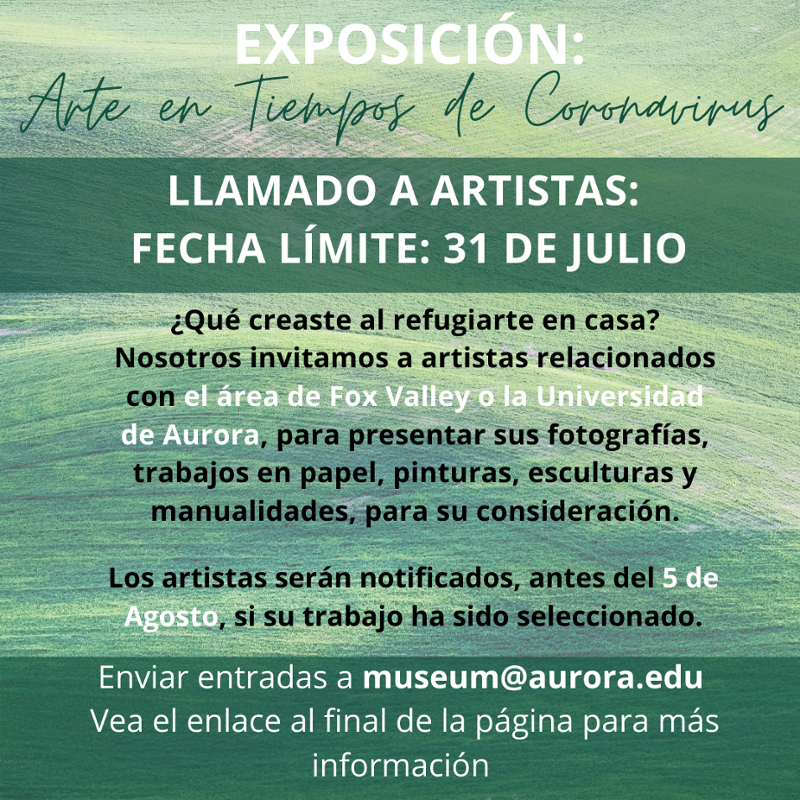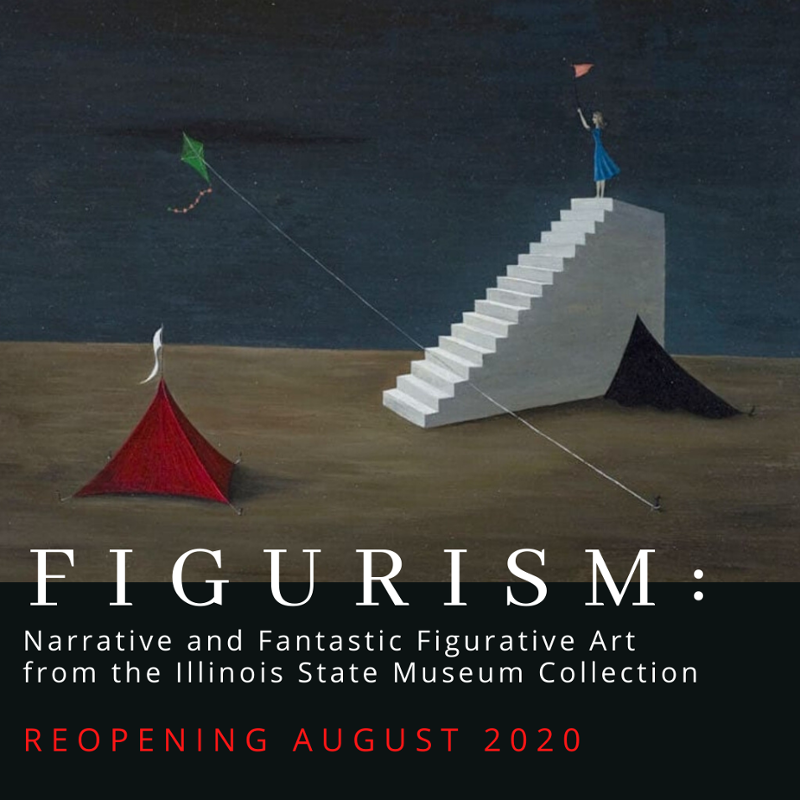 Click here for more information about the Art in the Time of Corona exhibit. Click here for Espanol.
Share your COVID-19 stories with us here.
If you have questions regarding tours, please visit our Tours, Activities, and Resources page.
For further information, please call 630-844-7843 or e-mail us at museum@aurora.edu.