Accounting (BS)
Why study Accounting?
Accounting is the language of business. With a degree in Accounting, you will be in high demand by all types of organizations. You will use your passion for mathematics and business to gain knowledge and skills about the flow of funds in and out of institutions. Ultimately, you will become an essential part of any organization's success. Approximately half of Accounting graduates begin their career in accounting firms. Others jump into careers within organizations. Either route you take will lead to more responsibilities and opportunities.
Why study Accounting at AU?
The Accounting program at AU opens a world of options for graduates. We've designed the degree so that you can apply the financial skills you've mastered into making a positive difference in the community.
Every faculty member in our Accounting program is a certified public accountant (CPA). That means they know the latest information about the Accounting profession. As professors, they will help you analyze problems, find solutions, and help ensure you are on the road to success.
The AU Accounting curriculum is designed to align with the Illinois CPA standards.
Students completing the bachelor's degree requirements will satisfy all accounting and business requirements to sit for the CPA exam, and can satisfy the 150-credit-hour requirement through either additional undergraduate credits (which can include dual enrollment and AP course credits) or through our accelerated Plus One MBA program.
You can expand your career opportunities by double majoring in Actuarial Science, Business Administration, Finance, or Mathematics. And even with a second major, you'll still be able to graduate in four years.
AU accounting students also are offered an opportunity to compete for the Illinois CPA Society's Mary T. Washington Wylie Internship Preparation Program, a three-day program that promotes diversity in the accounting profession with access to training, resources, and mentors. The experience culminates in employers interviewing students for a variety of paid internships that could lead to full-time jobs. AU students are regularly among the list of scholars named to this prestigious program.
AU's Accounting program helped me secure an internship with one of the Big Four accounting firms and prepared me to launch my career. Shania Aguilar '21, winner of the 2020 Mary T. Washington Wylie scholarship

$78,000
2022 annual median salary for accountants and auditors
4%
2022-2032 projected job growth rate
Source: U.S. Bureau of Labor Statistics
Curriculum Highlights
Auditing
Cost accounting
Financial and managerial accounting
Internships
Taxation
Campus Opportunities
AU American Marketing Association
AU Finance Association
Business Office employment
Delta Mu Delta Honorary Organization
Office of Financial Aid employment
Student Accounting Society
The accounting program at Aurora University has allowed me to take advantage of multiple internships, competitions, and has helped me work towards sitting for the CPA exam. AU Accounting Student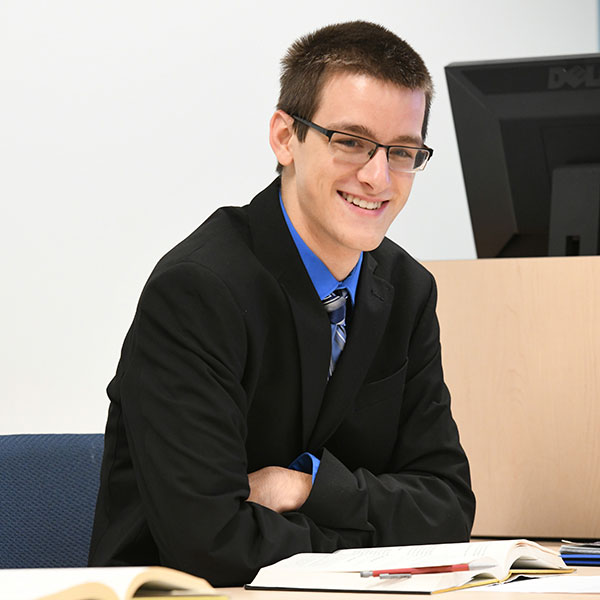 Experiential learning
Aurora University's proximity to Chicago and the Interstate-88/Interstate-55 business corridors, provide Dunham School students with the unique opportunity to pursue internships in a wide variety of industries and accounting firms. As an Accounting major at Aurora University, you will complete an internship that will provide hands-on experience in a professional setting. This internship will build connections to help you begin your career immediately after graduation.
Career possibilities
Accounts receivable manager
Corporate accountant 
External auditor 
Federal tax associate 
Financial analyst 
Insurance agent/broker 
Internal auditor 
Payroll coordinator 
Staff accountant 
Tax advisor 
Underwriter
Where our graduates work
Grant Thornton 

Magentrol 

New York Life 

PricewaterhouseCoopers 

Sikich 

United States Department of Energy