Accounting (BS)
Why study Accounting?
Accounting professionals are needed in virtually all organizations and are valued for the diverse skills set they contribute. Accounting professionals are highly regarded for their critical thinking abilities, communication skills, and strategic decision making abilities. A Bachelor of Science in Accounting is the foundation for a career that can lead to opportunities in many different industries including: Public Accounting, Corporate, Government, Nonprofit, and Consulting. The Accounting field has many areas of specialization including: Audit, Financial, Tax, Managerial, Business Valuation, and Forensics.
Why study Accounting at AU?
For you to be well-positioned to pursue all the wonderful career opportunities that exist in Accounting, it is important to earn the Certified Public Accountant (CPA) credential. Every faculty member in our Accounting program is a CPA and AU's Accounting curriculum is designed to prepare you for the CPA exam. AU's B. S. in Accounting meets all Accounting and Business course requirements to sit for the CPA exam in Illinois. Upon completing 150 credit hours you will be eligible to sit for the exam in Illinois. AU's Accounting program also includes a required internship where you will have the opportunity to work and learn alongside Accounting professionals.
Financial Accounting
Managerial Accounting
Taxation
Auditing
Accounting Research
Business Analytics
Business Communication
Business Strategy
Business Ethics
Finance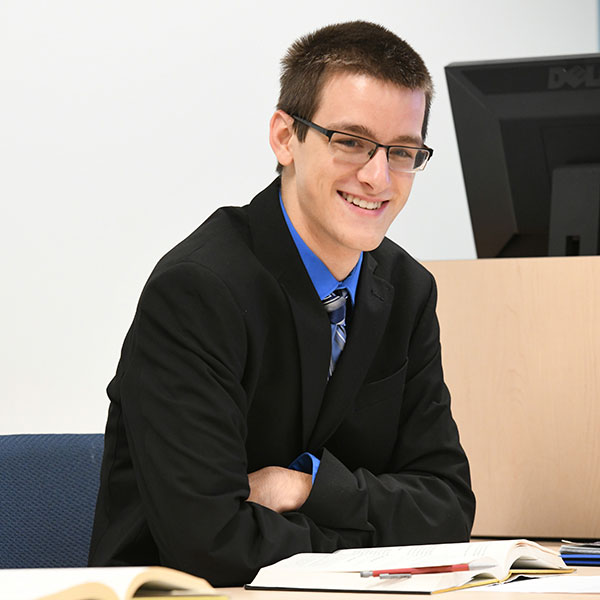 Experiential learning
All accounting majors complete an internship that will provide hands-on experience in a real business setting. Those internships build connections to help you begin your career immediately after graduation.
Career opportunities
Public accounting (CPA) (Auditing, Tax, Consulting)
Corporate Accounting (Manager, Internal Audit, Analyst, Compliance, Controller, CFO)
Government (FBI, Forensic Accounting, IRS)
Get hired by the best
Grant Thornton
Magnetrol
New York Life
PricewaterhouseCoopers
Sikich
United States Department of Energy
Legacy Professionals
Mueller CPA
EY