How an internship can lead to a job
October 11, 2022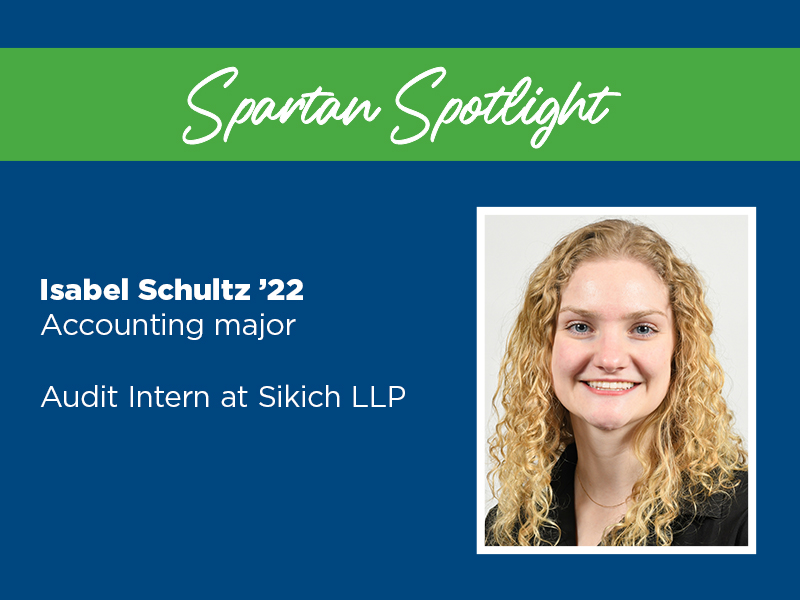 Schultz has been an audit intern at global accounting and consulting firm Sikich LLP since May and received an offer to start a full-time position with the firm when she graduates in December.
How did you turn your internship into a job offer?
My key takeaway is that you really get out of an internship what you put in. I took the time and effort to learn new processes, software, and procedures, and it really paid off. I've gone to many networking events with my coworkers and have built such great connections that I believe helped me secure a long-term position with the company. If you want it to be just an internship, that's totally okay, but if you show interest and dependability, the employer might just give you an actual offer.
Any advice for students nervous about taking an internship?
I always dreaded the internship requirement because it was nerve-wracking, but this experience was the best thing that could have happened to me. It gave me the assurance that I was going into the right field and allowed me to test the waters before actually committing to a job.
Spartan Spotlight focuses on the accomplishments of AU students and alumni. Read about the others here.